Return to 2016, Issue #3 issue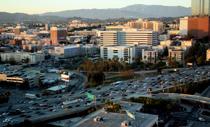 Air pollution — even at levels below regulatory standards — accelerates the progression of plaque build up in arteries.
Photo:
Prayitno/Flickr Creative Commons.
Long-term exposure to air pollution has been linked to an increased risk of heart disease, but the biological process has not been understood. A major, decade-long study of thousands of Americans found that people living in areas with more outdoor pollution —even at lower levels common in the United States — accumulate deposits in the arteries that supply the heart faster than do people living in less polluted areas. The study was published May 24 online in The Lancet. Read the full story.