Return to 2016, Issue #1 issue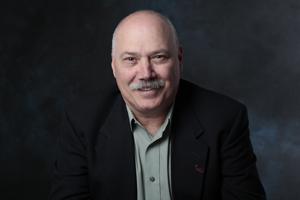 Michael Yost, Chair.
Photo:
Anil Kapahi.
Fundamental to our mission is providing courses and other educational opportunities to students and professionals so that they can create safer workplaces.
We know that students gain skills both inside and outside of the classroom through their experiences, and so we are dedicated to providing real-world opportunities. We offer a class in the department that helps students to recognize potential health and safety hazards by visiting a variety of industrial sites and workplaces.  This is a very popular class that combines classroom learning with practical training. It is one way that we prepare our graduates to be "job ready" when they go on to professional practice careers.
One of the instructors of this class, Senior Lecturer Martin Cohen also leads our Field Research and Consultation Group. This group is a small team of industrial hygienists who provide direct occupational health and safety consultation to Washington state workplaces. In the 2013-2015 biennium, 18% of the work sites served by the Field Group were in the construction industry. We salute these and other company and union leaders and the employees that work with our department to make workplaces safer.
The consequences of hazards on the job can be deadly. On April 27, our department's students along with our Continuing Education Director Nancy Simcox organized a Workers' Memorial Day event at the University of Washington. Every year, we participate in this event, both to raise awareness about and strengthen our commitment to safe jobs and healthy lives for Washington workers. They teamed up with other students across campus, union leaders, UW Environmental Health and Safety, and the Harry Bridges Center for Labor Studies.  
In 2014, OSHA reports that 337 of the 874 fatalities in the construction industry were from falls. Here in King County, in 2015, there were 10 deaths on the jobs. Half of these were from falls. Our Pacific Northwest OSHA Education Center participated in the 2016 five-day National Safety Stand-Down to prevent falls in the construction industry by offering a free course on fall hazard awareness in Portland on May 6.  We must improve safety measures, because falls are preventable.
Together, we will make workplaces safer.
Sincerely,
Michael Yost
Professor and Chair,
 Department of Environmental and Occupational Health Sciences