Return to 2016, Issue #2 issue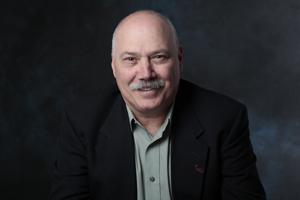 Michael Yost, Chair.
Photo:
Anil Kapahi.
At our department's Graduation Recognition Ceremony in May, we bid a fond farewell to our graduating students. We had 52 students that graduated between Autumn 2015 and Summer 2016. 

The Recognition Ceremony celebrated the accomplishments of these students, and we are immensely proud and excited for the next step they take in their careers.

But we feel also their absence. Our department is strong because we are tight-knit. Students work closely alongside faculty and staff in laboratories and out in the field. We are apt to refer to the members of the department as the DEOHS family. So, when one member leaves, we feel their absence. We try to keep in touch as they grow professionally. We are also lucky to have so many alumni who stay connected with the department. They are part of our department's LinkedIn group. They attend department events like the Environmental Health Seminar and Student Research Day. They speak on career panels. They mentor current students in internships. Some teach in our classes or conduct research with the faculty and students.
In this issue, you'll see why we take such pride in our students.
They are dedicated, determined to make a difference. MPH student Jane Vaccaro worked with the Northwest Tribal Emergency Management Council to develop a Medical Reserve Corps toolkit. Undergraduate Vy Tran wants to make sure workers are protected from illness and injury after witnessing the long-lasting effects of factory work on her mother.
They shine in leadership roles. Many of our graduate students are active in the Student Advisory Committee, and we have an active Student Environmental Health Association as well. They put together events, talk with prospective students, and participate in many committees in the department.
Some students like PhD student Miriam Calkins lead research studies. Miriam found that the average person of working age had increased risk for heat illness and dehydration on hotter days. She analyzed Emergency Medical Services (EMS) call data from Public Health Seattle – King County and found the most frequent calls came from people between the ages of 15 and 64 years old, a surprising finding for an age group considered resilient.

Our students are unafraid. They speak up when they are passionate about an issue. PhD student Rachel Shaffer penned an op-ed for The Seattle Times with Affiliate Faculty Steven Gilbert. In their op-ed, they encouraged a reexamination of Washington State's occupational lead standard to better protect workers from lead poisoning.
I could go on and on; this issue only scratches the surface of all of our students' accomplishments. It is an honor to work with this fantastic group.

Sincerely,

Michael Yost
Professor and Chair,
Department of Environmental and Occupational Health Sciences