Return to 2016, Issue #3 issue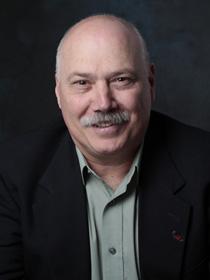 Michael Yost, Chair.
Photo:
Anil Kapahi.
The Department of Environmental & Occupational Health Sciences' mission in education, research, and service aims to create healthy, safe, and sustainable communities and workplaces. Our activities influence population health for the people we serve.
For this reason, I'm thrilled for our department to be part of the Population Health Initiative laid out by University of Washington President, Ana Mari Cauce. We're also very excited to hear of a transformative gift from the Bill & Melinda Gates Foundation to support the University's new Population Health Initiative. This generous $210 million gift will catalyze a very important and exciting opportunity for the School of Public Health, for our department, and for collaborators across campus and in the local and global community.

The University community and our external partners are developing an ambitious, visionary 25-year plan for population health that will advance the well-being of people around the world in five key areas: education and capacity building, diagnostics and critical assessment, developing and testing innovations, implementation sciences, and strategy and planning.

This issue of Environmental Health News showcases recent activities that demonstrate how well our work aligns with the objectives of this University-wide Initiative.

Diagnostics and critical assessment: Published in the Lancet, direct evidence from the Multi-Ethnic Study of Atherosclerosis and Air Pollution (MESA Air), a 10-year epidemiological study of more than 6,000 people from six U.S. states, shows that air pollution — even at levels below regulatory standards — accelerates the progression of atherosclerosis or hardening of the arteries. This condition can cause heart attacks.

Diagnostics and critical assessment: With funding from the National Institutes of Health, UW has launched a new collaboration of neuroscientists, environmental scientists, epidemiologists, and biostatisticians to identify the effects of local air pollution exposures on memory and the risk for Alzheimer's disease and other dementias in the aging population in Puget Sound.

Strategy and Planning: A two-day conference sponsored by the Center for Health and the Global Environment  brought leading experts in climate change research to the UW to discuss policies and technologies that could not only reduce greenhouse gas emissions but also promote human health and well-being around the world.

Diagnostics and critical assessment: A faculty member published findings in Toxicology Letters on how one of a now-banned class of flame retardants called polybrominated diphenyl ethers was found to be toxic to the brain, liver, and other organs.
Diagnostics and critical assessment: Researchers are investigating how the environment influences neurodevelopment and asthma risk in children with a $4.7 million grant from the National Institutes of Health. The project is part of the Environmental influences on Child Health Outcomes (ECHO) program, a portfolio of research looking at exposures to a range of environmental factors in early development that influence the health of children and adolescents.
Developing and testing innovations: A new probe technology developed by our researchers and those at the University of Queensland, Australia, offers an alternative to antibodies that can be developed faster and at a fraction of the expense for applications ranging from cancer detection to diagnosing Clostridium difficile infections. The researchers have partnered with an Australian team to commercialize the innovation.
Education and capacity building: Countless numbers of students have been influenced by Charles Treser, principal lecturer emeritus, who has been faculty in the department for 36 years. Graduated students now fulfill critical roles that protect workers and the public's health and safety.
All of these examples and more make me proud to work with people driven to make a difference in population health. We look forward to extending this work in partnerships across the University and into the many communities we serve.
Sincerely,

Michael Yost
Chair, Department of Environmental and Occupational Health Sciences