Return to 2017, Issue #1 issue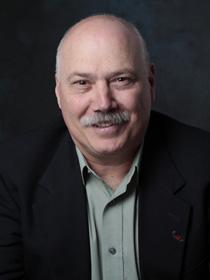 Michael Yost, Chair.
Photo:
Anil Kapahi.
2017 is a big year for the Department of Environmental and Occupational Health Sciences. In honor of our 70th anniversary, we are planning to celebrate throughout the year to honor our alumni, reflect on our progress, and commemorate our achievements as a department. I hope many of you will join us.
Our foundation as a department started as a small undergraduate program in sanitary science. Now we are a robust academic department with eight degree programs, which have the option of two concurrent degrees. The first year, there were four undergraduates. Now we average nearly 50 undergraduates, more than 70 graduate students, and approximately 9 post-doctoral fellows. Nearly 4000 working professionals take our professional and continuing education and training courses.
We have a dedicated faculty; they prepare students with skills and valuable real-world experiences.
Professor Emeritus John Kissel is one such faculty member. He retired this past September and is highly regarded by students and colleagues. He has made significant contributions to better understanding dermal exposures to environmental chemicals, particularly in places where hazardous waste and its cleanup may expose workers and nearby communities.

Graduates of our degree programs help meet our nation's needs for highly skilled environmental and occupational safety and health professionals. Our graduates include an occupational safety specialist at Amazon and a health and environmental investigator for Seattle-King County Public Health. Our graduates influence policies that make our environments healthier and safer. They are on faculty at Harvard University, directing the Office of Technological Feasibility at OSHA, working at the Washington Department of Labor and Industries and investigating environmental chemicals of concern to children for the Department of Health and Washington State Department of Ecology.
These graduates make us proud. And our students make us proud, too.
One of our PhD students, Marissa Smith, developed a framework that evaluates and prioritizes chemicals listed in the Department of Ecology's database. This system will help regulators tease out information helpful to future regulatory action.
PhD candidate Karen Michaels investigated potentially harmful bacteria in an off-site medical laundry facility, and is lead author on three published peer-reviewed articles and a co-author on a fourth. She was invited to write a blog post for Oxford University Press to explain one of her research studies.
Another study led by PhD candidate Ian Stanaway was featured in U.S. News and World Report. He found that agricultural workers' exposed to organophosphate pesticides had changes to the makeup of bacteria or microbiome in their mouths that non-exposed workers didn't have. We don't yet know the implications, but it's an important finding and deserves further investigation.
Yet, even as I boast about our students, I know they struggle. Tuition, housing costs, and even transportation expenses are on the rise, adding financial pressures to the academic workload.
As a department, we are committed to attracting and retaining talented students who can make significant contributions to our field.
To realize this goal, we need your help. Together, we can ensure the department remains a leader in training gifted, driven students and as a resource for our region and the world.
Please consider joining us in support of future leaders, practitioners, and researchers.
Any gift is appreciated, but we have identified the following two priority funds that benefit students.
On behalf of our students and world-class faculty, thank you. With your support, we can achieve our vision of a safe, healthy place to live, work, and play. These beliefs formed our department. They continue to galvanize us in protecting human health for the next 70 years.  
Sincerely,


Michael Yost

Professor and Chair

Department of Environmental and Occupational Health Sciences