Return to 2017, Issue #2 issue
DEOHS Faculty Member Presents Ergonomics-Focused Grant Results to UW Custodians and UW Environmental Health & Safety 

Adjunct Associate Professor Debra Milek presented the results of her Safety & Health Investments Project Grant, sponsored by the WA Department of Labor and Industries, to UW custodian managers and is in the process of presenting to a number of small groups of custodians. This project has served to strengthen and expand/evolve their ergonomics safety. She also presented the results for a facilities-wide ergonomics day organized by University of Washington Environmental Health & Safety.
DEOHS Professor Voted onto Board of Directors of the Washington Poison Center

Associate Professor June Spector was voted onto the Board of Directors of the Washington Poison Center. Advised by their Board of Directors, the Washington Poison Center provides immediate, free, and expert treatment advice and assistance on the telephone in case of exposure to poisonous, hazardous, or toxic substances.
Northwest Pediatric Environmental Health Specialty Unit (PEHSU) Presents at Nationwide Annual PEHSU Meeting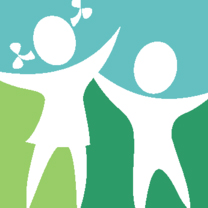 Sheela Sathyanarayana, Catherine Karr, Margaret Willis, and Elizabeth Friedman attended the annual PEHSU meeting in Denver, CO June 29-30. They provided updates on Region 10 NW PEHSU highlights for 2016, and moderated panels on the topics of Reproductive Environmental Health and Successful Partnerships.
NW PEHSU Receives Fellowship Training Award from the EPA
NW PEHSU received one of two new fellowship training awards from US EPA and welcomed a new Pediatric & Reproductive Environmental Health Fellow to the team on June 1, 2017. Dr. Elizabeth Friedman recently completed a Preventive Medicine residence at UCSD. She is a board certified Med-Peds physician with previous MPH training in epidemiology and global health (GWU 2005).
DEOHS Professors Present Air Pollution Study Results at the National Institutes of Health PRISMS Program Meeting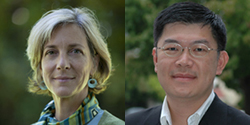 Catherine Karr and Edmund Seto presented their collaboration to test new air pollution sensors in a cohort of farm worker children with asthma at the NIH Pediatric Research Using Integrated Sensor Monitoring Systems (PRISMS) Program meeting, SLC, Utah May 2.
DEOHS Professor Presents Research on Body Vibration Exposures at National and International Conferences

Pete Johnson gave a pre-conference course on the measurement and assessment of whole body vibration exposures at the 6th International Conference on Whole Body Vibration Injuries in Gothenburg, Sweden, where he also presented three UW studies, and gave a keynote lecture. Additionally, Pete Johnson attended, presented one UW study, and hosted an "Ask the Experts" session at the Society of Automotive Engineers Noise, Vibration and Harshness Conference in Grand Rapids Michigan on June 13 – 14.