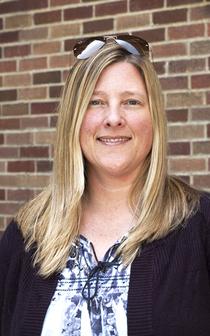 Tania Busch Isaksen.
Photo:
Sarah Fish.
Western Washington is known for moderate summer temperatures, but two just-published studies make clear the peril of King County's hottest days.
"As climate change increases the intensity and duration of our extreme-heat events, we can reasonably expect vulnerable populations to see an increase in hospitalizations and deaths," said Tania Busch Isaksen, lead author of the studies and a research scientist in our department.
In the last 30 years, 114 days in King County have been at or above the 97-degree humidex; typically, only 1% of the days in a year are this hot.
For the same period, on those days, Busch Isaksen found a 10% increase in the risk of death for all ages and for all causes. People 85 and older were most at risk of hospitalization and death. Older bodies are less effective at dissipating heat, as underlying health conditions and medication use can influence thermal-regulating biomechanisms.
People older than 65 and those 45-64 years old with diabetes were also particularly vulnerable. The increased risk for those with diabetes may stem from underlying factors such as an electrolyte imbalance or an increase in blood-glucose levels as the temperature rises, Busch Isaksen explained.
When she and co-authors compared hospital records with meteorological data from 1990 to 2010, they found that heat-related admissions increased for age groups 15 years and older, and increased admissions for acute renal failure in the 45-64 age group.  Because diabetic patients are at elevated risk for kidney disease, they may be particularly vulnerable to heat-related health problems.
"The elderly and those groups with underlying health conditions such as diabetes should take extra precautions during heat events," Busch Isaksen said, "such as minimizing their exposure to heat and ensuring adequate hydration."
 
She has shared her findings with local public health agencies.
"This data is important to consider in public outreach and prevention programs, particularly to prepare vulnerable groups for the next heat wave," she said.
Read the papers: