Matthew C. Keifer, MD, MPH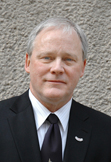 Professor, Medicine - General Internal Medicine
Adjunct Professor, Env. and Occ. Health Sciences
Adjunct Professor, Env. and Occ. Health Sciences
Dr. Keifer is a graduate of the University of Washington's Occupational and Environmental Medicine Residency/Fellowship Program. He joined the faculty after serving as Project Epidemiologist for CARE in Nicaragua, where he participated in health surveillance and development activities related to pesticide exposures and health effects. His activities pertain to studies of pesticide health effects on humans, occupational health issues in agriculture and occupational health in developing countries.
Links
Research Interests
Keywords: Agricultural safety and health, Children's health, Cholinesterase monitoring, Community based participatory action research, Environmental justice, Global occupational health, Occupational and environmental medicine, Pediatric environmental health, Pesticides
Education
MD, Occupational Medicine, University of Illinois, 1982
MPH, Occupational Medicine, University of Washington, 1989
Projects
Cholinesterase monitoring of exposed workers, mortality effects of pesticides on cohorts of exposed workers and the development of tools for the collection of long-term exposure information from illiterate and semiliterate farm workers.

Agricultural Center for the Northwest: funded by NIOSH; one of 8 Agricultural Centers in the U.S. Occupational health issues in farming, forestry and fishing in the four Region X states of Idaho, Washington, Oregon and Alaska. Dr. Fenske is Center Director and Dr. Keifer is Co-Director. Various projects included under the center are: injuries in deciduous treefruit agriculture injuries in farm children respiratory hazards in farm workers use of precollected data for estimating injuries and illnesses in the farming population in the Northwest.