MPH In Environmental and Occupational Health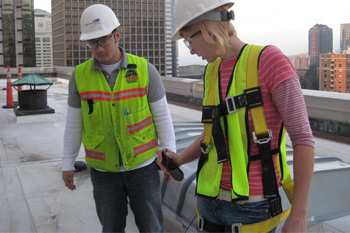 In contrast to the MS degree options, which are discipline-specific and more specialized, the MPH-EOH degree bridges the scientific and health policy worlds. It provides a broader perspective on environmental and occupational health, with emphasis on applications and policy implications. The curriculum includes courses in the supporting sciences of biostatistics and epidemiology, as well as foundational courses in exposure science and environmental health. In addition, the MPH-EOH degree provides a great deal of flexibility for students to design and pursue a learning emphasis area through a set of thematically linked courses, field practicum, and thesis work. For example, the MPH-EOH degree can be used to explore of wide variety of human health related topics, such as emerging infectious diseases, climate change, food systems, water systems, and the built environment. Students in the this degree program also have the opportunity to work with faculty and staff in a variety of DEOHS-affiliated research centers, including the Center for One Health Research, the Center for Health and the Global Environment, and the Pacific Northwest Center for Agricultural Safety and Health. This degree option also requires a research thesis and 120 hours of practicum experience.
Career Paths of Recent Graduates
Graduates from the MPH in Environmental and Occupational Health program pursue careers in environmental health practice, research, or consulting, or continue on to doctoral work in the field. Recent graduates from this degree option are currently working as:
Current Student Profile
Orly Stampfer
"For my undergraduate thesis I studied how changes in the environment near reservoirs might impact the formation of harmful byproducts in drinking water. This was my first dive into the intersections between the environment and public health, and since then I have learned about many other aspects of environmental health that I care deeply about.
Currently, I am part of a team working on a community-engaged research project chatacterizing wood smoke emissions in the lower Yakima Valley. This innovative project gives undergraduate and high school students the opportunity to conduct their own research projects about indoor and outdoor air quality. After I graduate from the MPH-EOH program, I'm planning to pursue a PhD in Environmental and Occupational Hygiene. My long term career goal is to work for a government agency, advocacy group, or university doing community-engaged environmental health work."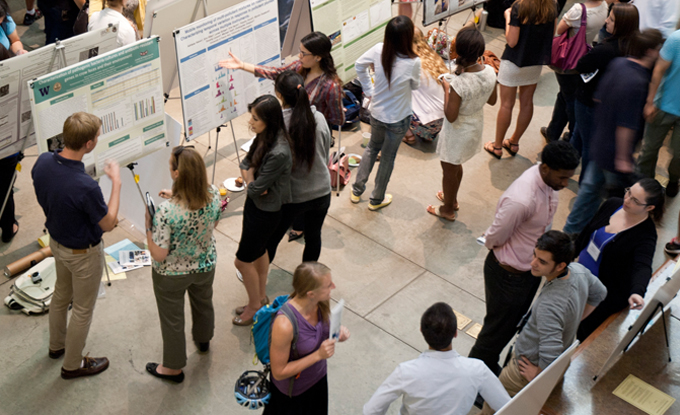 Student Research
Recent Projects
Meeting the Challenges of Reaching Low-Wage Workers Using Community Health and Safety Trainings
Student: Allyson O'Connor (2017)
Faculty Advisor: Noah Seixas
An Analysis of the Association between Obesity and Work Productivity Impairment among King County Workers
Student: Eric Barton (2017)
Faculty Advisor: Sverre Vedal
Method Validation for Bacterial and Viral Analysis of Geoducks
Student: Victoria Balta (2016)
Faculty Advisor: Scott Meschke
Explore more MPH in Environmental and Occupational Health student research projects.
Degree Options
Students enrolled in the MPH in Environmental and Occupational Health degree option can elect to pursue the standard degree track, or pursue additional specialized training in Occupational and Environmental Health Nursing (OEHN). Both tracks typically take two years to complete and require a research thesis as a culminating experience.