Catherine Karr, PhD, MD, MS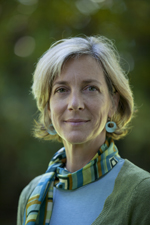 Professor, Pediatrics - General Pediatrics
(Primary department)
Professor, Env. and Occ. Health Sciences
Adjunct Professor, Epidemiology
Catherine Karr is a pediatric environmental medicine specialist and environmental epidemiologist. She has a primary appointment in the Department of Pediatrics, Joint in Environmental & Occupational Health Sciences, and Adjunct in Epidemiology. Her research areas include environmental contaminants and pediatric respiratory health including asthma, health of farmworker children, and global children's environmental health. She is affiliated with the UW based Center for Children's Environmental Health Research and the Pacific Northwest Center for Agricultural Safety and Health. She has a general pediatric practice at the UW Pediatric Clinic at Roosevelt and also provides specialty pediatric environmental medicine consultation at this site and the Harborview Medical Center. As Director of the NW Pediatric Environmental Health Specialty Unit (PEHSU), she sets the direction for outreach and education as well as responding to queries from health care providers, government officials and families regarding health risks associated with environmental exposures. She is involved in policy and education through her involvement with the American Academy of Pediatrics National Council on Environmental Health.


Contact Information
Department of Environmental and Occupational Health Sciences
Box: 354695
4225 Roosevelt Way NE, Suite 100
Seattle, WA 98105-
Tel: 206-616-4355
Tel: 206-221-8671
Fax: 206-543-8123
Contact Information
University of Washington Pediatric Care Center - Roosevelt
4245 Roosevelt Way NE
Seattle, WA
Research Interests
pediatric environmental health; air pollution; asthma; pesticides; global children's environmental health; farmworker health, community engaged research
KEYWORDS: Children's health, Environmental epidemiology;; Global enviromentall health; Asthma; Pesticides and children; Risk communication; Air pollution
Teaching interests
Clinical and public health trainees interested in environmental determinants of child health
ENVH 417
 
Education
PhD, Epidemiology, University of Washington, 2004
MD, Medicine, University of Washington, 1999
MS, Toxicology, University of Washington, 1989
BS, Biology, University of Michigan, 1984
Projects
This community based participatory study tests the effectiveness of combining a community healthworker asthma education program with portable home indoor air cleaners in order to improve indoor airand health of farm worker children with asthma
This collaboration with Blacksmith Institute and partner organizations in Vietnam is assessing lead poisoning among children in a lead battery recycling village and effectiveness of a clean up and education campaign.
This collaboration with global health researchers is examining cookstove air pollution exposures and health impacts in a vulnerable population.
Perla M, Perkins A, Iman E, Campos L, Beaudet N, Miller ME, Liebman M, Karr CJ. Youth Farm Worker Survey of Occupational Health in a Hispanic Community. Journal of Agromedicine, accepted for publication April 2015.

Loftus, C, Yost MG, Sampson P, Arias G, Torres E, Vasquez VB, Bhatti P, Karr CJ. Regional PM2.5 and asthma morbidity in an agricultural community: A panel study. Env Research. 2015;136:505-12. PMID: 25460673.

Roberts J, Karr CJ, deYbarrondo L, McCurdy L, Freeland K, Hulsey TC, Forman J. Improving pediatrician knowledge about environmental triggers of asthma. Clinical Pediatrics. 2013;6(52):523 - 530. PMID: 23184105.

Armstrong JA, Fitzpatrick CF, Loftus CT, Yost MG, Tchong-French M, Karr CJ. Development of a unique multi-contaminant air sampling device for a childhood asthma cohort in an agricultural environment. Environ. Sci.: Processes Impacts, 2013; 1760-1767. PMID: 23896655.

Roberts JR, Karr CJ (Lead authors). Council on Environmental Health. American Academy of Pediatrics. Pesticide exposure in children. Technical Report. Pediatrics. 2012;130(6):e1765-e1788. PMID: 23184105.

Karr CJ. Children's Environmental Health in Agricultural Settings. Journal of Agromedicine 2012;17(2):127-39. PMID:22490026.

Beaudet NJ, Alcedo GC, Nguyen QC, Jacoby D, Kieu Q, Karr CJ. G Alcedo, Q Nguyen, D Jacoby, Q Kieu, Karr C. Children's environmental health experience and interest among pediatric care providers in Vietnam. J Health Pollution 2011;2:24-36.

Karr CJ. Adding Fuel to the Fire: Increasing Evidence for Developmental Toxicity of Indoor Solid Fuel Combustion. Arch Pediatr Adolesc Med. 2011;165(6):565-6. PMID: 21300648.

Karr C. Addressing Environmental Contaminants in Pediatric Practice. Pediatr Rev. 2011;32(5):190-200. PMID: 21536777.

Clark NA, Demers PA, Karr CJ, Koehoorn M, Lencar C, Tamburic L, Brauer M. Effect of early life exposure to air pollution on development of childhood asthma. Environ. Health Perspect. 2010; 118:284-290.