MPH in One Health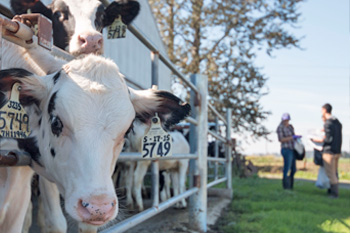 The Master of Public Health in One Health degree option trains students to investigate the health linkages between humans, animals, and their shared environments. Students develop expertise in a wide variety of relevant topics, including zoonotic diseases, comparative clinical medicine, animals as sentinels, animal worker health, food safety, and the human-animal bond. They also develop innovative strategies for promoting healthy coexistence between humans and animals in sustainable local and global ecosystems. The curriculum includes courses in the supporting sciences of biostatistics and epidemiology, as well as foundational courses in exposure science, toxicology, and risk assessment. The One Health curriculum also includes a One Health survey course, a seminar in the occupational health of animal workers, an original research thesis and a practicum experience.
Career Paths of Recent Graduates
Graduates from the MPH in One Health degree program are well positioned to pursue careers in environmental health practice, research, or consulting, or continue on to doctoral work in the field.  Recent graduates from this degree option are currently working as: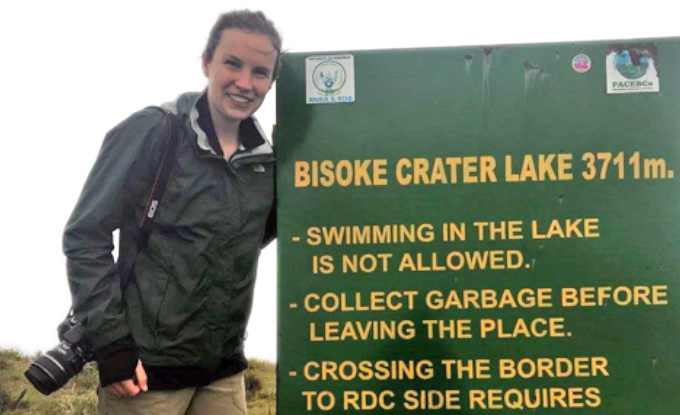 Current Student Profile
Erica Grant
"My interest in One Health began in high school, when I read the sensational but influential book, The Hot Zone, by Richard Preston. I was enthralled by the various roles researchers played in investigating and halting the spread of Ebola, as well as the mystery of the origins of the disease in the environment or animal reservoirs. After earning my undergraduate degree in Microbiology, Immunology and Molecular Genetics from UCLA, I knew that I wanted to continue my studies with a focus on zoonotic pathogens that impact human and animal populations. UW, with its Center for One Health Research, stood out as an ideal place to pursue my MPH.
My current thesis research is focused on investigating occupational hazards of park workers in Northern Thailand who feed resident macaque monkeys, clean feces from public spaces, collect macaque carcasses, and engage in other activities that may put them at greater risk of zoonotic infection than others in the community. Following graduation, I will begin a 12 month position as a field research assistant on a primate microbiome research project in Uganda, through the Stumpf Lab and Carl R. Woese Institute for Genomic Biology at University of Illinois. I look forward to utilizing the knowledge and skills obtained from both my practicum and thesis research and plan to apply to PhD programs during this time. My long term career goal is to work for an organization with a research focus like that of EcoHealth Alliance or USAID PREDICT, where I could apply a One Health approach to conserve wildlife and protect human health by addressing potential spillover events from sylvatic systems."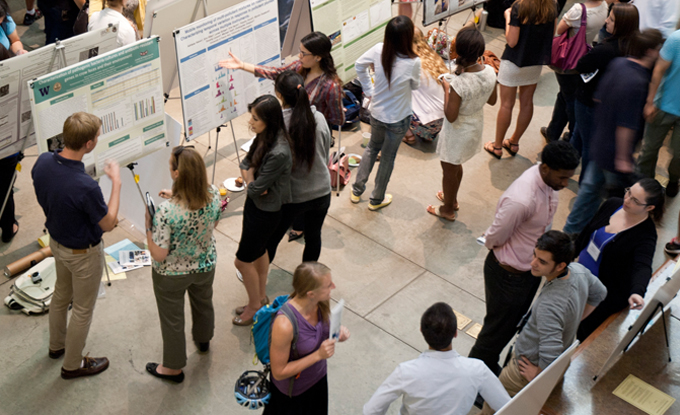 Student Research
Recent Projects
3rd-Generation Cephalosporin Resistance in Retail Meat from the U.S. National Antimicrobial Resistance Monitoring System (NARMS)
Student: Anika Larson (2017)
Faculty Advisor: Peter Rabinowitz
Occupational Injuries of Aquaculture Workers in Washington State
Student: Kali Turner (2017)
Faculty Advisor: Peter Rabinowitz
More Information & Degree Requirements
The MPH in One Health is a 2-year degree. Students in this option complete both a practicum and a research thesis as a culminating experience. Potential practicum sites include medical clinics and hospitals, the Washington One Health Initiative involving state health and agriculture agencies and other partners, CDC, emerging disease programs, disease mapping organizations, climate change organizations, homeless health care organizations, conservation medicine sites, and wildlife health organizations, both in the US and internationally.
Funding Opportunities: A limited number of Occupational Health at the Human Animal Interface (OHHAI) Scholarships, including tuition and stipend, are offered through the UW Center for One Health Research. The OHHAI training program is funded by the National Institute for Occupational Safety and Health through the UW Northwest Center for Occupational Health & Safety. The two-year OHHAI training program promotes a "One Health" approach to safeguarding the health of animal workers. OHHAI Scholars do their practicum and thesis work on topics related to animal worker occupational health. Animal workers interact with animals in a wide range of settings ranging from veterinary clinics to research laboratories, farms, markets, zoos, aquariums, and wildlife environments. They face unique and important health issues including exposure to zoonotic infectious diseases, allergens, and injury risks. For more information about this specialized training opportunity, including availability of funding, please contact Vickie Ramirez, Senior Research Coordinator/Program Coordinator, Center for One Health Research (ramirezv@uw.edu, 206-685-2654).
A complete list of course requirements for the MPH in One Health is available here.