Robert Duff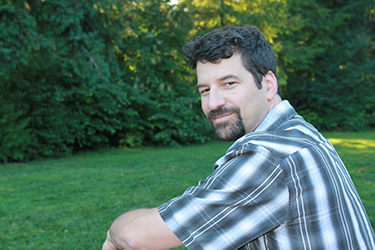 by Laura Cooley
Education
BS, Zoology, University of Massachusetts–Amherst
MS, Toxicology, University of Washington, 1993

Career Path
Risk Assessment Specialist, New Hampshire Division of Public Health Services
Public Health Advisor, Toxicologist, Manager, Site Assessment Section; and Director, Office of Environmental Health Assessments, Washington State Department of Health
Affiliate Instructor, DEOHS
Manager, Environmental Assessment Program, Washington State Department of Ecology
Senior Policy Advisor – Natural Resources and Environment, Governor's Legislative Affairs and Policy Office, State of Washington
Profile
Robert Duff knows that certain environmental health issues can be contentious, especially with so many different stakeholders involved. Duff has worked extensively in the public sector. He has been a public health voice at the table and in the community for cleanup of Superfund sites, the Duwamish River in Seattle and the Fairchild Air Force Base in Spokane. And he has tackled legislative reform at the state level, including a ban on brominated flame retardants and a reduction of copper in brake pads. His academic training in toxicology, he explained, gave him a good scientific background for these positions.

Duff is currently a senior policy advisor to Governor Jay Inslee on natural resource and environmental issues. He has worked with the governor and others on the Toxics Reduction Initiative and associated Toxics Reduction bill.

He managed the Environmental Assessment Program in the Washington State Department of Ecology where he helped the agency push for an update to the federal Toxic Substances Control Act, the legislation that regulates the introduction of new or already existing chemicals or chemical mixtures. And, he was involved in the state's reexamination of fish consumption rates. These rates ideally protect people who eat fish and shellfish and help determine how clean waters must be from contaminants such as polychlorinated biphenyls (PCBs) or mercury, which end up in fish tissue and pose risks to human health. Studies show that people in Washington state eat more fish than the consumption rates included in the current guidelines.

"Data is not the problem," said Duff. "We have enough data to support a new fish consumption rate. The current one is not adequate." But, he added, an updated rule is only part of the solution. Working towards source reduction, or what Duff calls "getting in front of the pipe," is key. "We need to strive for reduced exposure to toxics. We know we can't get to zero [risk]. What we need is to look broadly at the multitude of exposures for those that can effectively be reduced," he said.

Good communication in science is needed, Duff said, and urged more scientists to use their background to influence policy.