2013 Award Highlights
Staff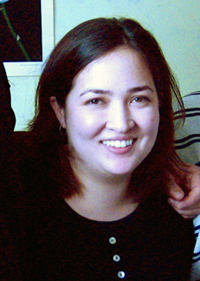 Terumi Capeling, DEOHS Distinguished Staff Award
As manager of the Pacific Northwest OSHA Education Center in the the department's self-sustaining Continuing Education Programs, Terumi Capeling has a busy job. The PNW OSHA Ed Center is the only authorized training facility in the Pacific Northwest. It offers high quality, standards-based training for workers, management, and health and safety professionals in the private and public sectors. Between 2011-2012, it offered 22 course titles with 123 offerings to approximately 1500 trainees. Terumi has worked for the Continuing Education Programs since May 2006. Over the years, she has accepted increasingly high level duties and has continued to impress the program's directors with her leadership and ability to work with a very diverse group of instructors, clients, and staff members. Her nomination cites her "calm focus during times of significant change, which has helped to ensure a consistently high level of service and quality."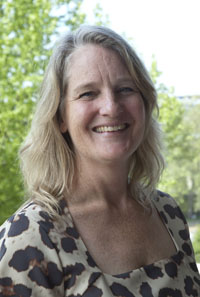 Adrienne Hidy, SPH Community Service by Staff Award
DEOHS Administrator Adrienne Hidy has put public health principles into practice. She is helping Seattle's Asa Mercer Middle School on Beacon Hill address pedestrian and bicycle safety. Working with the parent-teacher-student association, she wrote and received grants totaling $100,000 from the national SAFE KIDS organization, FedEx and Seattle Department of Transportation Safe Routes to School program. Other community partners include Beacon BIKES and Feet First. In collaboration with these organizations, key information about pedestrian and bike safety has been provided to kids and their parents. In addition, with the construction of a safe sidewalk adjacent to the school, the project has combined successful physical and behavioral/knowledge safety improvements for the community. The project has also generated a coordinated effort to encourage and support healthy transportation choices for the Mercer School community, encouraging more bicycling and walking to school options.
Students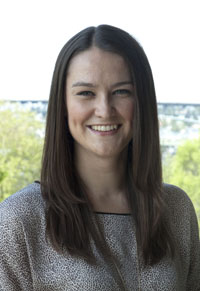 Lyndsey Banks, DEOHS Outstanding Master's Student Award
Lyndsey Banks' research aims to measure and characterize spatial gradients in near-roadway air pollution using mobile monitoring methods, a very technically demanding effort. Her goal is to understand the strengths and weaknesses of this approach, which will inform the work of other communities when they establish their own protocols. Lyndsey came to our program with a strong desire to pursue environmental and occupational health problems and solutions. In the past year she volunteered and lead a campus-wide event held in April to mark "Worker Memorial Day." She worked with other academic departments like the Harry Bridges Center for Labor Studies, UW student organizations like the United Students Against Sweatshops, and with local labor unions to ensure there was wide participation across campus. She brought in contacts she had previously established in her internship with the Washington State Department of Labor and Industries and reached out to national (Senator Patty Murray) and local (King County Executive Dow Constantine) officials for a real or virtual presence at the event. Her work was deadline-driven and often under pressure, and took place during her last quarter in school when she was striving to finish up and write her thesis research project. The event was well attended, well run, and very inspiring. We salute her dedication and feel her work is exceptional.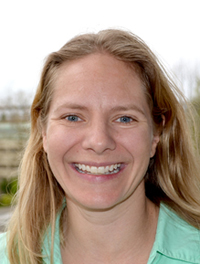 Cynthia "Cynnie" Curl, SPH Magnuson Scholar
Cynnie Curl was named the School's prestigious Magnuson Scholar for 2013-14. She is one of six students in UW Health Sciences who will each receive $30,000 to support their studies. The Scholars were selected on the basis of academic performance and potential contributions to research in the health sciences. The award is named in memory of Senator Warren G. Magnuson and his health-care legacy. Cynnie studies the connection between pesticide exposure from food and the effects on cognitive health. Read more...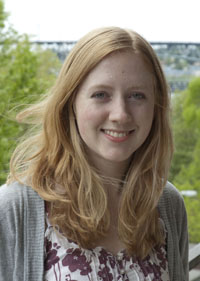 Anna Fretheim, 2013 Jack Hatlen Scholar
Anna Fretheim's outstanding academic record and professional promise led to her being chosen as the 2013 Jack Hatlen Scholar. Anna has been an engaged student from the beginning, both in and out of the classroom. Several faculty commented on her maturity and insight during class discussions, often on par with graduate students. She joined the Student Environmental Health Association (SEHA) in 2010, and she currently serves as co-leader. During the summer of 2012 she interned with the Washington State Department of Health in the Office of Shellfish and Water Protection. This experience confirmed Anna's desire to work for a local or state health department, aspiring one day to serve as an Environmental Health Director. She will be starting her Master of Public Health in Environmental Health at Emory University this fall.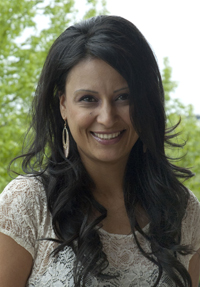 Vanessa Galaviz, Gilbert S. Omenn Award for Academic Excellence (doctoral student category)
Vanessa Galaviz' research applies bio-monitoring techniques to quantify the amount of human exposure to diesel exhaust. Her study addresses cross-border health issues along the US/Mexican border. Her study will help establish a biomarker for diesel particulate matter exposures that could be applied to a wide variety of air pollution study settings. Her research has also helped inform the community of San Ysidro, a town south of San Diego, resulting in a 2011 Casa Familiar ABRAZO award. Outside of her research, she has continually pursued opportunities to apply her environmental and occupational health knowledge to help her local Seattle community. Vanessa's greatest passion has always been outreach to high school and undergraduate students, particularly underrepresented students, to inspire them to enter science and to support their academic excellence. She volunteered as a tutor, organized dozens of field trip to the UW campus, and created lab experiences for students to watch and participate in. She represented the UW and SPH at many local and national meetings, networking and connecting with young registrants. She never forgets where she came from and that informs every interaction she has, particularly with female students who may need more encouragement to dream big dreams. She juggles all of these balls, succeeding at everything she does. She brings expertise, generosity and humor. That's why she is outstanding.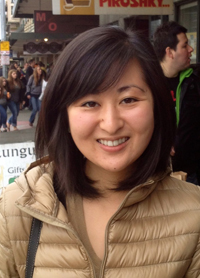 Momo Nakamura, DEOHS Outstanding Undergraduate Student
Momo Nakamura is an exceptional student, leader and member of her community. She has been consistently strong academically, earning a cumulative grade point average of 3.80 and making the Dean's List every quarter at UW. Faculty in the Environmental Health program have been impressed with her academic skill, thoughtful reflections and engaging questions. Momo's achievements also extend outside the classroom. She has been an active leader in the Student Environmental Health Association (SEHA). In summer 2012, Momo was selected as one of four students nationally to complete an internship with the Summer Program in Environmental Health (SUPEH) at the Centers for Disease Control and Prevention (CDC) in Atlanta. She will graduate in December 2013 with a double degree in Environmental Health and Environmental Studies.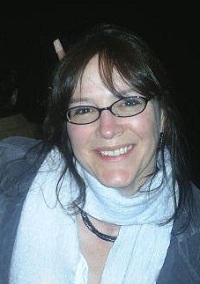 Pam Roque, DEOHS Outstanding Doctoral Student Award
Pam Roque entered the Environmental Health Toxicology PhD degree program with an unusual life story. After attending college for several years in her 20s, she left to work as a craftsperson in a fine art sculpture foundry. Her curiosity about the hazardous materials she was exposed to on the job and the pleasure she took in the personal research she initiated to inform herself on potential risks led her back to school at the age of 36. After receiving her BS in biochemistry from Smith College she entered our PhD program in 2006. Pam's research has focused on the effects of ethanol on synaptogenesis – and specifically on the role that fetal astrocytes play in the final determination of neurons. This research is relevant to larger studies looking at the mechanisms underlying Fetal Alcohol Syndrome, a major public health problem. Pam has broad interests beyond her area of research, which span environmental justice to international and labor law. She also has a keen interest in policy and regulations and how they affect public health. Pam was a GO-MAP award recipient in her first year and later was the PI of her own NIH fellowship.
Faculty

Michael Yost, DEOHS Outstanding Faculty Mentor
Professor Michael Yost was named the 2013 Outstanding Faculty Mentor, the first "repeat" award winner since the DEOHS Graduate Student Advisory Committee began the award in 2006. The award recognizes a faculty member's exemplary mentorship of students in terms of availability, collegiality, and support, among other criteria. In nominating Yost for the award, one student wrote that "he has a dedication to his students that goes beyond the role of mentor. This is reflected through his unconditional sincerity, passion, patience, support, generosity, devotion, guidance, and encouragement." Graduate students Jill Schulte and Tyler Nicholas presented Yost with the award at the department's Graduation Recognition Ceremony on June 14. He was previously recognized by students in 2010.