2014 Award Highlights
Faculty
Martin Cohen, DEOHS Graduate Student Advisory Committee's Outstanding Faculty Mentor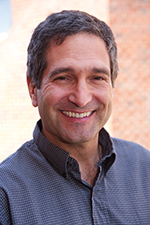 The department's Graduate Student Advisory Committee (SAC) awarded the 2014 Outstanding Faculty Mentor to Senior Lecturer Martin Cohen. SAC created the award in 2006 to recognize a faculty member's commitment to advise students in research and in professional development. Cohen directs the Field Research & Consultation Group in addition to teaching and advising students. He was recognized at the department's Graduation Recognition Ceremony on June 13. Students who nominated Cohen for the award cited his flexibility in finding time to meet despite having a busy schedule, easy-going nature, willingness to respond to student questions, and ability to provide useful resources. One student commended Cohen's role in his academic experience. "He taught me everything that needs to be known about exposure assessment (how to efficiently set up analytical equipment, how to capture the most important data aspects of the studied subjects, and how to positively interact with them to grasp their experience in a working environment). This taught me methods, and made the hard work of thesis development bearable."
Staff
Nicola Beck, DEOHS Distinguished Staff Award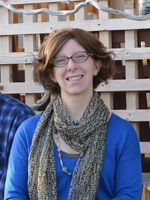 Research Scientist Nicola Beck manages Professor Scott Meschke's laboratory, the Environmental and Occupational Health Microbiology Lab. She identifies and responds to maintenance and inspection issues and trains students, staff, and undergraduates in lab safety and proper protocols. All this while she actively contributes to research projects. Nicky's research focuses on the detection and control of pathogens in environmental media (water, food, air and surfaces) using molecular and microbiological methods. At the Staff Recognition Brunch on April 18, Scott Meschke and students in the Environmental Health program shared some of Beck's invaluable contributions, ending with a sum-total description of what she does:" If we could get our hands on her written job description, we are fairly positive, it would say, 'Do everything.' Nicky is the heart of the Meschke Lab and sets the tone for everyone who enters the space. She makes everyone feel welcome and glad to be there."
Rosie Schaffer, Community Service by Staff Award, School of Public Health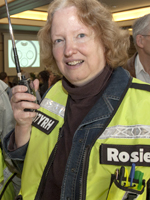 As manager of the DEOHS Environmental Health Laboratory, Rosie Schaffer oversees day-to-day operations, including fiscal-, personnel-, and facility-related aspects of a service and research analytical chemistry laboratory. Outside of work she is assigned, along with her husband, as Lead Ham Radio Operator for the city of Lake Forest Park, to provide essential communications during an emergency or disaster. She is a member of the Radio Amateur Civil Emergency Services (RACES) group for the Emergency Services Coordinating Agency (ESCA). Through this organization, she has logged hundreds of volunteer hours. This year, Schaffer supported the American Red Cross shelter operations in Arlington and Darrington after the Oso Landslide Disaster until reliable landlines were re-established. The landslide was a painful reminder that emergencies can happen anywhere and at any time. Her on-call readiness demonstrates a commitment to protecting the public's health. In addition to "disaster" work, she (along with other ESCA RACES members) are often called upon to be part of the communications team for fundraising events. They are the "ears and eyes" along the route to provide information to those directing the event, information as simple as Rest Stop re-stocking needs or as important as people being injured and in need of assistance. Schaffer's volunteer participation in community charity events is an important public health service. She supports a broader community effort to address chronic diseases and overall health and wellness through exercise.
Student
Kristina Blank, DEOHS Outstanding Master's Student Award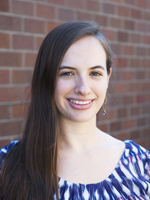 Now a MPH student in Environmental and Occupational Health, Kristina Blank's leadership abilities in public health first became evident when she was an undergraduate. As President of the University at Buffalo Environmental Network, she led a successful campaign to phase out polyvinyl chloride purchasing on campus. Her MPH thesis research examines the relationship between how agricultural workers are paid (e.g. by the hour or by unit of task accomplished) and heat-related illness, as part of a larger project that aims to identify risk factors for heat-related illness in this population. Her work added to knowledge about preventable risk factors and has implications for heat-related illness prevention policies at the workplace and state levels. Kristina also completed a practicum with the Local Hazardous Waste Management Program, Public Health--Seattle & King County, where she reviewed risks and characterized wastes associated with waterborne refinishing paints in order to determine if these products represent viable safer alternatives that will lead to tangible improvements in health and safety if promoted to King County auto body shops.
Tania Busch-Isaksen, DEOHS Outstanding Doctoral Student Award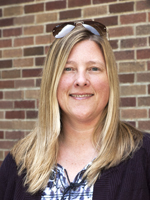 Tania Busch Isaksen applied her background in public health practice to make important contributions to climate change policies and to undergraduate education. She has spent over 20 years working with Washington's local environmental public health agencies as an environmental health specialist, EH department director, and private consultant. Tania received her MPH in Health Education from the University of Washington where she was an affiliate instructor teaching Integrated Solid Waste Management and mentoring undergraduate students. For her PhD dissertation, Tania investigated the heat-health impacts from climate change in the Pacific Northwest. She collaborated closely with both the UW research and practice teams and communicated results with state and local health officials. Tania participated on Governor Gregoire's Integrated Climate Response Strategy - Human Health and Security advisory group and has briefed the new administration's Secretary of Health. Continuing her passion for ensuring high-quality undergraduate education, she was elected co-chair of undergraduate programs for the National Environmental Health Science and Protection Accreditation Council (EHAC) - an organization responsible for accrediting undergraduate environmental health programs across the country.
Jonathan Childers, Gilbert S. Omenn Award for Academic Excellence (master's student category)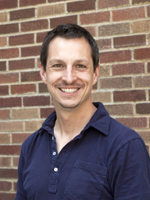 Jonathan Childers excels at building bridges: between urban planning and public health, between researchers and local communities, and even among researchers in different disciplines. Jonathan is the first concurrent student pursuing dual degrees--a PhD/MPH--in the College of Built Environments and the Department of Environmental & Occupational Health Sciences. He had already earned a master's degree in urban and regional planning and worked for years as a senior urban/environmental planner. His involvement in both disciplines has led to new departmental collaborations and joint coursework. For his research in the MPH program, he worked on a Health Impact Assessment of the Duwamish Cleanup, drawn to the concerns faced by South Seattle and Tribal communities during and after the river's cleanup. He researched impacts from the revitalization and potential gentrification of primarily low-income and minority communities after the river cleanup occurred. His work became a model for the rest of the report, detailing findings from the assessment and resulting in a number of substantive recommendations. These were given to the US Environmental Protection Agency, the City of Seattle, local businesses, and other public agencies, and in response the City created a Duwamish Opportunity Fund to kick-start equitable community revitalization efforts. Jonathan also has an impressive academic record and earned accolades for his work as a teaching assistant, in which he helped the instructor design and implement a case-based course on global environmental health.
Ella Kuchmiy, 2014 Jack Hatlen Scholar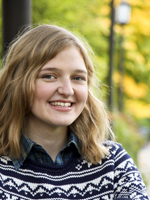 "Any future career must involve helping others in some way," said Ella Kuchmiy, a first-generation university student whose parents emigrated from the Ukraine. The committee members were very impressed by Kuchmiy's achievements both inside and outside the classroom, especially her ability to integrate the principles and values of environmental health in preparing for a career in medicine. She plans to go to medical school and earn a Master's degree in Public Health.
Trevor Peckham, Outstanding Teaching Assistant, School of Public Health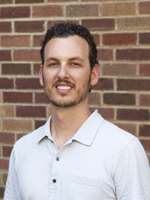 Trevor Peckham was recognized for his outstanding contribution to Professor John Kissel's course entitled ENVH 511: Environmental and Occupational Health. The award is presented to a teaching assistant who excels in facilitating student learning, demonstrates excellent teaching abilities, and provides important administrative assistance. The Student Public Health Association--who collected nominations and presented Peckham with the award--said: "Trevor not only helped to develop the curriculum for this course, but also served as an invaluable resource for students. His effort and commitment to the students and professor were evident from his consistent and detailed communication of course content summaries, generous hours spent meeting with students out of class, and overall flexibility and willingness to provide support above and beyond expectations."
Tess Wilson, DEOHS Outstanding Undergraduate Student Award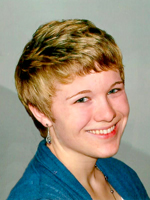 Whether it's through home visits, identifying groundwater hazards, or her work as a massage therapist, Tess Wilson is actively engaged in protecting and promoting the health of her community. Wilson volunteers with the Master Home Environmentalist Program, run by the American Lung Association. Through this program, she performs Home Environmental Assessment List (HEAL) visits to residents in her community, addressing ways that they can reduce their exposure to toxins, using low-cost or no-cost methods. In summer 2013, Wilson interned in the Solid Waste Division of King County, where she analyzed groundwater trends for landfills. She has been a consistently strong student, earning a cumulative grade point average of 3.70, and making the Dean's List every quarter. Wilson managed to achieve all this while working full time as a massage therapist.