Faculty
TERRANCE KAVANAGH, DEOHS GRADUATE STUDENT ADVISORY COMMITTEE'S OUTSTANDING FACULTY MENTOR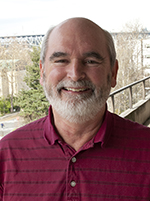 The department's Graduate Student Advisory Committee (SAC) awarded the 2016 Outstanding Faculty Mentor to Professor Terrance Kavanagh. SAC created the award in 2006 to recognize faculty members who have gone above and beyond their commitment to mentor students in research and in professional development. Kavanagh was nominated by students for his "open door policy," even for those students who are not part of his lab, which speaks to his commitment to teaching and student success. "He continually goes above and beyond his responsibilities as a mentor and professor in our department," writes one student. "Not only is he an excellent advisor, researcher, and teacher, he is simply a good person willing to help you with anything, professional or personal."
Staff
ELIZABETH GUZY, DEOHS DISTINGUISHED STAFF AWARD
Elizabeth Guzy joined the department in July 2014 from Harvard University. In DEOHS, she manages a large federally funded project, the Center for Ecogenetics and Environmental Health. After only a few months in the job, she was already pulling together a large competing renewal (700+ pages!). Last year, Guzy graciously volunteered to help manage a similarly large research center, the Superfund Research Program and provide key support for the center's competitive renewal. She has stayed true to her roots growing up in Colorado – she bikes all over Seattle and loves to spend time outdoors with her husband and close friends.
ALEXANDRA KOSSIK, SPH OUTSTANDING COMMUNITY SERVICE BY STAFF AWARD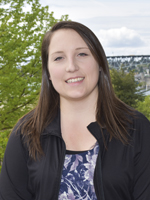 Alexandra Kossik, a research scientist in the department, has a track record for volunteering. She fundraises and recruits athletes for the American Cancer Society's Relay for Life. She visits middle schools, where she talks with students about being a scientist or the importance of vaccines. Alexandra has also been a Girl Scout troop leader the last five years. Owing that she has been involved in the Girl Scouts since the third grade, she serves as an inspiration and role model for young girls. Alexandra finds opportunities to incorporate public health principles into Girl Scout activities, such as food safety while camping and the benefits of home-cooked food.
Students
MAGALI BLANCO, RUSSELL L. CASTNER ENDOWED STUDENT RESEARCH FUND (MASTER'S DEGREE CATEGORY)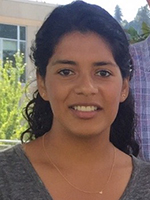 Magali Blanco is a second-year student in the MS Occupational and Environmental Exposure Science degree program. Before coming to the University of Washington, she received a BA in Biology from Lewis & Clark College. Magali is working with Professor Richard Fenske to investigate the effect of using different spray technologies on pesticide drift in neighboring orchards. The study aims to better characterize pesticide drift patterns as well as potential worker exposures, spatially and temporally. This research is the first to use time series data to better characterize drift variability during a spray event, a limitation of traditional aggregate models. Magali received funding from the Graduate Opportunities and Minority Achievement Program to support her research.
MEGAN CARTWRIGHT, SPH COMMUNICATING PUBLIC HEALTH TO THE PUBLIC AWARD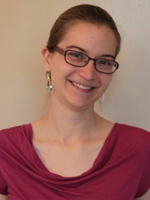 Former PhD student and research scientist, Megan Cartwright, wrote a variety of columns for Slate -- including on lead contamination, parasites in swimming pools, and mosquitoes that transmit disease – that directly involve public health, as well pieces about disease, science, and the natural world, all related to public health. Most important, the columns were written in an engaging, non-jargony style, guaranteed to engage everyday readers. Her Twitter feed and blog are other channels that communicate health and science to the public in an accessible way. With PhD in hand, Cartwright has chosen to work in the field of medical and science writing. She is a role model for other researchers in her efforts to communicate public health and science broadly.
SHILPA GOWDA, DEOHS OUTSTANDING MASTER'S STUDENT AWARD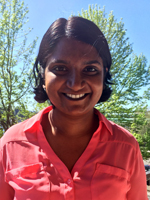 Physician Shilpa Gowda will graduate this spring with an MPH in Occupation and Environmental Medicine from the Department of Environmental and Occupational Health Sciences. She treats injured workers in the Occupational and Environmental Medicine clinic at Harborview and the Occupational Medicine clinic at Group Health Bellevue. Her care also addresses how to prevent workplace injuries. At the department's Future of Occupational Health conference, she spoke about the Affordable Care Act and workers' compensation. Gowda researches the public's potential environmental exposures from industrial processes. She conducted a large epidemiologic study to examine association between outside air pollution and lung cancer risk.
SARA MAR, JACK HATLEN SCHOLAR

Undergraduate Sara Mar declared her major in 2014, and has made outstanding achievements ever since. She plans to graduate in 2017. Sara's goal is to be an environmental health specialist working with underserved communities, and she has participated in experiences to prepare her. For the past two years, she has volunteered during spring break at the Quileute Tribal School in La Push, Washington, teaching environmental education to first- through sixth-grade students. Last year Sara worked with researchers in the Pacific Northwest Agricultural Safety and Health Center, studying the effectiveness of integrated pest management strategies in decreasing pesticide exposures among dairy workers in Washington. Mar was recently selected for the highly competitive Junior Commissioned Officer Student Training and Extern Program with the U.S. Public Health Service, which she will complete in Summer 2016.
JANE POUZOU, DEOHS OUTSTANDING PHD STUDENT AWARD
Jane Pouzou is a PhD candidate for the Environmental and Occupational Hygiene degree in the department. She studies comparative risk assessment methods, with a focus on how decisions are made in selecting pesticides. She is developing a model that assigns numerical values to the factors that influence pesticide selection and to estimates for different health risks. The model could help the industry better understand tradeoffs in risks to worker health and safety among pesticides. Pouzou was selected for the Environmental Pathology/Toxicology Training Program and for the Russell L. Castner Endowed Student Research Fund award. She earned an MPH from the University of Virginia.
KRISTEN SLODYSKO, DEOHS OUTSTANDING UNDERGRADUATE STUDENT AWARD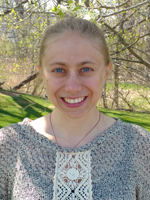 Kristen Slodysko's interest in Environmental Health stemmed from a 15-month research and fieldwork experience in Cairo, Egypt while completing a B.A. degree in Near Eastern Languages and Civilizations from UW. Seeing the health hazards from agricultural runoff, industrial waste, and sewage inspired Slodysko to shift her career aspirations toward environmental health. She returned to Seattle to work as an environmental educator, joining DEOHS' undergraduate program as a post-baccalaureate student. While maintaining a 3.96 GPA, Slodysko assisted other researchers on a method to test workers' exposures to pesticides. She graduated Winter quarter and will start a graduate program at the State University of New York in the Fall.
DAVID SCOVILLE, RUSSELL L. CASTNER ENDOWED STUDENT RESEARCH FUND (DOCTORAL DEGREE CATEGORY)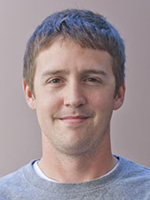 David Scoville is a fourth-year student in the PhD Environmental Toxicology degree program. He received a BSPH in Environmental Sciences and Engineering from the University of North Carolina, Chapel Hill, and an MS in Environmental Toxicology from our department. Scoville is working with Professor Terrance Kavanagh to investigate genetic differences in susceptibility to nanoparticle toxicity, particularly lung inflammation. Understanding the variation in response and those genes responsible could help influence standards to adequately protect sensitive
individuals. Scoville has been a teaching assistant in an undergraduate toxicology course and has guest-lectured in both undergraduate and graduate toxicology courses. He was graduate student representative for the Pacific Northwest Regional Chapter of the Society of Toxicology, served on the department's Student Advisory Committee and as student representative on the department's Curriculum Committee.