Faculty
JUNE SPECTOR, DEOHS GRADUATE STUDENT ADVISORY COMMITTEE'S OUTSTANDING FACULTY MENTOR
The department's Graduate Student Advisory Committee (SAC) created the Outstanding Faculty Mentor award in 2006 to recognize faculty members who have gone above and beyond their commitment to mentor students in research and in professional development. The 2017 award was given to Associate Professor June Spector. The committee noted Spector's patience, approachability, educational guidance, and technical abilities. Dr. Spector was also commended for her efforts to assist students in their transition into a postdoctoral fellowships or jobs. Helping student to stay on track and achieve milestones was another area of praise in the nominations.  One student commented that they have "come to her many times feeling frustrated and overwhelmed, and always leave our meetings with a renewed sense of energy and focus."
Staff
MARY SAUCIER, DEOHS DISTINGUISHED STAFF AWARD, SPH ANDERSON-O'CONNELL AWARD FOR OUTSTANDING STAFF SERVICE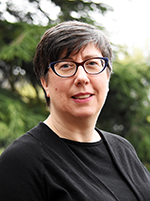 For more than 13 years, Mary has expertly coordinated research and training grants, supported academic instruction and managed the day-to-day operations of the department. Her contributions are grounded in her positive willingness to help, and she often teaches herself new skills in order to reach departmental goals. Mary was integral in securing two large competitive renewals for the Superfund Basic Research Center in 2014.
Students
MIRIAM CALKINS, RUSSELL L. CASTNER ENDOWED STUDENT RESEARCH FUND (PHD CATEGORY)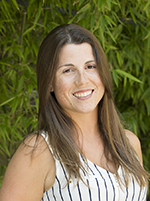 Miriam Calkins is a PhD candidate in Environmental and Occupational Hygiene in DEOHS and is concurrently completing a certificate in climate science. Her doctoral research focuses on occupational heat exposure and injury risk in construction workers. Her work has implications for the safety and health of populations exposed to heat and policies and prioritization of workplace safety and health and climate change adaptation strategies. During the course of her doctoral studies, she has engaged with business, labor, and government in an effort to ultimately translate her work into improved public health.  She has worked closely with the WA Department of Labor and Industries' Safety and Health Assessment and Research for Prevention. She recently received a fellowship from the UW Program on Climate Change (PCC) to build upon her dissertation work to determine how the risk of occupational heat-related injuries may change in the coming decades in the context of climate change.
 
HEATHER FOWLER, GILBERT S. OMENN AWARD FOR ACADEMIC EXCELLENCE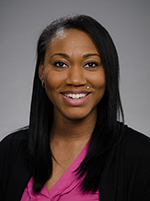 Dr. Heather Fowler's  performance as a scientist, clinician and member of the public health community has been truly outstanding. Heather has distinguished herself as a highly motivated student maintaining a 3.76 overall GPA. Her research has been focused on the risk of infectious disease transmission between humans and animals, as well as the occupational risks of injury and illness faced by veterinary and animal care workers. Her research combines field assessments as well as sampling for microbial residues. The scope of her work is truly impressive, and demonstrates a sweeping command of several topics ranging from field epidemiology and data analysis to risk assessment. Heather also has received a number of awards, including a Bullitt Foundation fellowship and the Martin Luther King Award for community service for her volunteer care of pets for the homeless. We are very proud to have had this exceptional scientist and leader as a member of our community. 
 
MARISSA BAKER, DEOHS OUTSTANDING PHD STUDENT AWARD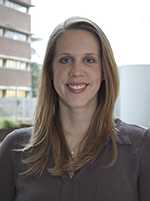 Marissa Baker is an outstanding and rising star in occupational hygiene.  She has published a substantial amount of her research, taken on new directions for the field, and established an international reputation even before graduating.  She successfully applied for and received a competitive F31 fellowship from NIEHS, and in 2016 Marissa was awarded the IPA/DGUV Award for Young Exposure Scientists from the International Society of Exposure Scientists. Based on her occupational studies of manganese exposures and health effects, Marissa was invited to serve as a committee member for the International Agency for Research on Cancer in reviewing welding fume as a carcinogen. This high honor reflects the international reputation that Marissa is developing for her expertise in this field.  
 
MAGALI BLANCO, DEOHS OUTSTANDING MASTER'S STUDENT AWARD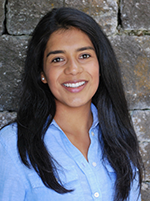 Magali Blanco is an exceptional student with a remarkable record of service in the area of public health. She has maintained a 3.88 overall GPA in our graduate program, and she received the top scholar award from the department in 2015. Her thesis research on mechanisms of pesticide spray drift in agricultural settings is novel, challenging science that takes full advantage of her skills in exposure science and public health. She also received the Russell L Castner research award in 2016 in recognition of her scholarship and innovative approach. Magali volunteered for the women in science negotiation summer camp and worked at a Critical Care Program while at Oregon Health & Science University. She also participated in a youth mentorship program and provided Spanish translation services for worker training. We expect that she will go on to become recognized as an outstanding leader in environmental and occupational health sciences, and we are honored to have had her in our program. 
 
SARA MAR, DEOHS OUTSTANDING UNDERGRADUATE STUDENT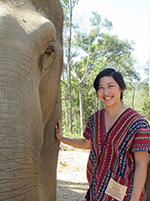 Sara Mar is one of the strongest students we have ever had in our program, both in terms of her academic success and her commitment to public health. Through the UW pipeline program, she has traveled to La Push, WA each spring break to teach environmental science lessons at the Quileute Tribal School. She also completed research with our Pacific Northwest Agricultural Safety and Health Center, studying dairy worker exposures to pesticides. In 2016 she was selected for the US Public Health Service's highly completive JR COSTEP program, completing an internship focusing on food safety and health and wellness programs with the National Park Service. Sara accomplished all of this while maintaining a GPA of 3.97. We are incredibly proud to have had Sara as a student, and we look forward to celebrating her future achievements.
 
RYAN KOUCHAKJI, JACK HATLEN SCHOLAR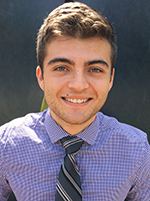 Ryan is an exceptional student, inside and outside of the classroom. Through classes, volunteering with homeless youth, internships with King Couty, and his employment as an EMT, he has consistently demonstrated his dedication to protecting the health of vulnerable populations. His commitment to social justice was highlighted through his internship with Public Health – Seattle and King County. He partnered with Environmental Health staff in the emergency preparedness division to conduct interviews in local homeless encampments. During these interviews, he learned about the environmental public health hazards homeless people face every day, and how these hazards affect acute and chronic health conditions. In the future he plans to continue working in communities that are underserved. He plans to go onto medical school, and ultimately wants to work with a public health department where he can split time between clinical medicine and implementation science to hopefully inform decisions that will make a broader impact on the community at large.
 
RACHEL SHAFFER, SPH COMMUNICATING PUBLIC HEALTH TO THE PUBLIC AWARD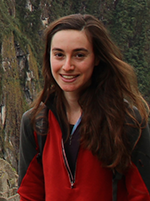 The Communicating Public Health to the Public Award recognizes an op-ed, article, blog post or TED talk that effectively communicates public health issues to the general public, on a significant scale. Rachel Shaffer, a PhD student in the Department of Environmental and Occupational Health Sciences, was recognized for her efforts including blogging, writing op-eds and giving radio interviews (in clear and compelling language) through The Seattle Times, National Public Radio, and her own blog. Many of her efforts were collaborations with Affiliate Professor Steven Gilbert, as the pair teamed up to raise awareness of the adverse health effects of worker exposures to lead as well as the hazards to the workers' families.