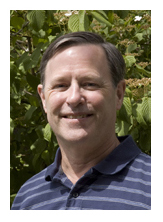 Associate Professor William Daniell received the School of Public Health Outstanding Faculty Teaching Award, which recognizes a teacher who is accessible to students both within and outside the classroom, interested in students as individuals, and able to motivate students to learn. In his teaching, Daniell demonstrates the importance of placing environmental and occupational health in a global health context. He motivates students to learn by using innovative teaching methods and current events, including video and web media. These teaching methods help create an open atmosphere, inspiring active student discussion. As a teacher, Daniell is equally mindful of students who speak English as a second language, and he asks for feedback on ways language limitations affect their experience taking exams. His former students, who nominated him for the award, write that because of Daniell, they feel better prepared for the challenges of life, community, and work situations.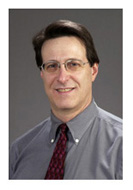 The department's Graduate Student Advisory Committee (SAC) awarded the 2011 Outstanding Faculty Mentor to Professor Joel Kaufman. Toxicology master's degree student, Samantha Kantrowitz, presented the award on behalf of SAC. Nomination letters spoke of his dedication to student research and their career goals, noting his accessibility to students, despite a demanding schedule, high-profile research, and directing two major research centers.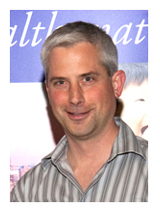 Eric Vigoren was given the department's Distinguished Staff Award. He has been the administrative director for the Institute for Risk Analysis and Risk Communication (IRARC) for four years, where he works with faculty director, Professor Elaine Faustman. Vigoren exhibits a "can-do" attitude along with flexibility, dedication, and integrity. He continually goes beyond his job description, developing relational databases and Excel spreadsheets for tracking his Center's complicated, multi-grant, multi-investigator, and multi-institutional funding, which involves more than 55 budgets. Vigoren is especially commended for working a full-time schedule while helping a family member recover and rehabilitate from a double-lung transplant. It goes without saying: he is an exceptional individual and an asset to the department. Other Distinguished Staff Award nominees were Chrissie Chang, Mark Fenn, Gennaro Giordano, Adrienne Hidy, Susan Inman, Karen Jansen, Letty Limbach, Rory Murphy, Richard Neitzel, Maria Negrete, Sean Schmidt, Elizabeth Sharpe, Sengkeo Srinouanprachanh, and Collin White.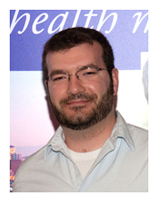 Zachariah Guerrette (PhD, Toxicology), who received the Outstanding Student Award for Doctoral Student, demonstrates outstanding qualities of scholarship, dedication, and citizenship. His academic record is among the strongest in the department. His course work has been of the highest caliber, as evidenced by his GPA and ambitious selection of courses, covering not only his area of emphasis in toxicology, but additional areas that include risk science, biostatistics, health services, and epidemiology. He has been active in presenting his work at scientific meetings and has won recognition as a young investigator of unusual promise. Guerrette has demonstrated his leadership by participating on several School of Public Health and department committees, and he played an important role as a graduate student mentor to incoming junior graduate students and serves as a valuable resource. Nomination letters also highlighted his commitment to public engagement by his involvement in many external activities, including the Paws on Science Huskies weekend at the Pacific Science Center in Seattle.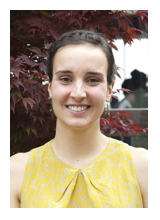 Anna Schmidt, who received her master's degree in Exposure Sciences, received the Gilbert S. Omenn Award for Academic Excellence for a master's student. This prestigious honor is awarded to one doctoral student and one master's student in the School of Public Health. Schmidt has a strong academic record, and her research, which characterized fish consumption patterns for at-risk groups in Washington State, addressed issues of risk management, vulnerable populations, and environmental justice. Her nomination letters noted that it is unusual for a master's student work to make such an important contribution to public health in Washington state. Schmidt's careful analysis will contribute to agency rule-making efforts for years to come. Her work demonstrates a strong environmental ethic and public health commitment to help secure a healthy and sustainable environment for future generations.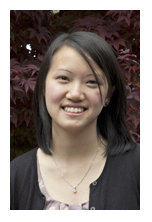 Stephanie Chan (MPH, Environmental and Occupational Health) was given the Outstanding Student Award for Master's Student. Chan's nomination letters commended her natural leadership and organizational skills. As part of her MPH thesis project, Chan assumed the role of project coordinator for UW's collaboration with the National Institute of Environmental Health Sciences Sister Study, a study that involves a population of approximately 50,000 women at high-risk of breast cancer. Chan organized the national-scale air pollution exposure estimation, requiring collection and processing of a large number of geographical variables using geographic information system (GIS) methods. She collaborated with staff and undergraduate student employees to accomplish these tasks within a tight time frame. She is committed to her fellow students, evidenced in her serving on the UW Graduate and Professional Student Senate and the department's Strategic Planning Committee. Chan gave the Graduate Program Address at the department's graduation ceremony on June 12, 2011.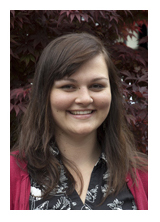 Undergraduate Kendra Broadwater was selected for the Outstanding Student Award. She was chosen because of her strong academic record, significant research experience, her leadership role in the Student Environmental Health Association, and professional promise. During the summer of 2009, Broadwater worked to help assess neurobehavioral changes in children exposed to pesticides. Since April 2010, she has worked in Professor Michael Yost's lab, studying auto body painters' exposure to chemicals that cause sensitization and occupational asthma. Broadwater's research projects have led her to seek a career in occupational health. Next year she will start the dual program in Industrial Hygiene and Environmental Health at the University of Michigan.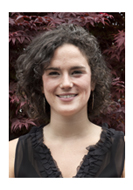 Hilary Zetlen (MPH student, Environmental & Occupational Health) received a Bonderman Travel Fellowship, which was created through a gift from David Bonderman, who earned his undergraduate degree in Russian from the University of Washington in 1963. Each Bonderman Fellow receives a $20,000 award for independent travel for eight or more months.Zetlen plans to travel to Southeast Asia, Africa, and South America. In 2012, she will enter the University of Washington School of Medicine. Read her blog.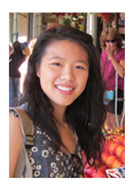 Amy Leang was awarded the Jack Hatlen Scholarship. The scholarship honors Jack Hatlen, who graduated with the first environmental health undergraduate class in 1949. He was appointed a department lecturer in 1951 and program coordinator in 1958, leading the undergraduate program for nearly forty years. Leang, who graduated with her bachelor's in Environmental Health along with a Music minor, will be beginning her master's degree in the fall, also in Environmental Health. She has been interning at Public Health Seattle & King County for over a year now, working on environmental justice issues in Seattle's Chinatown-International District. Amy also works part-time within the department, geocoding for the Sister Study. Her graduate research with Associate Professor Scott Meschke will investigate the extent of bacterial and viral contamination on locally grown produce.
2011 SoPHy Awards Celebration
Missed this year's SoPHy Awards Celebration on May 19th?
Watch the Red Carpet Video!