2012 Award Highlights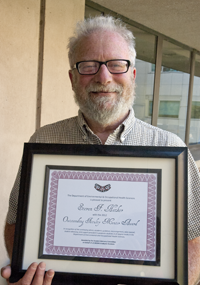 Senior Instructor Steven Hecker, DEOHS Graduate Student Advisory Committee's 2012 Outstanding Faculty Mentor
The DEOHS Graduate Student Advisory Committee selected Senior Instructor Steven Hecker as the 2012 Outstanding Faculty Mentor. One student who nominated him for the award commented on his patience and genuine interest in questions raised by students he mentors. Hecker said his work with professionals in the field allowed him to connect graduates with opportunities in occupational and environmental health. He was director of the Continuing Education and Outreach Programs from 2006 to 2011.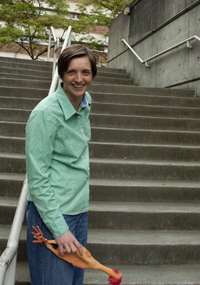 Undergraduate Program Manager Susan Inman, DEOHS Distinguished Staff Award
The more than 40 students who work closely with Undergraduate Manager Susan Inman know first-hand how well she keeps track of them, to ensure they are doing well mentally, physically, and socially. In addition, she drives issues that are important to the department' undergraduate program and the School of Public Health, such as developing the new undergraduate public health major.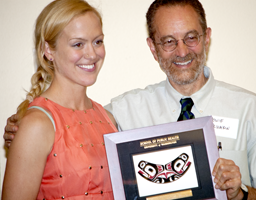 Jenna Armstrong (PhD student, Occupational and Environmental Hygiene), DEOHS Outstanding Student Award
Jenna Armstrong has been an exceptional contributor to her program, department, and school, carrying out lab and field studies, in one case with farmworkers in the Yakima Valley and working with the Yakama Indian Nation. She brings innovative approaches, community engagement, and passion to the work. She is keenly interested in training the next generation of scientists and takes the time to mentor two undergraduates, serve on the Graduate Student Advisory Committee, and train for and run the Boston Marathon.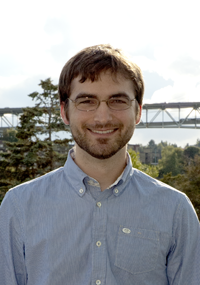 Scott Pease (MS student, Environmental Health), DEOHS Outstanding Student Award
Scott Pease has not only excelled in his course work but has also worked tirelessly on a project that required him to develop a new range of lab skills. The project, previously making only slow progress, is now on track for two to three publications by the end of the summer.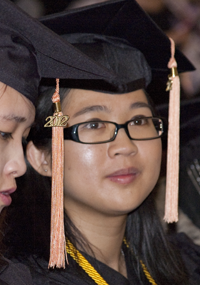 Undergraduate Xiaoqiong (Christy) Huang, Outstanding Student Award
Ever since Xiaoqiong (Christy) Huang was a freshman, she has known that environmental science is her passion. She completed her degree in three years with a stellar academic record. She currently has an internship with the state health department. She hopes to work and then apply to a PhD program.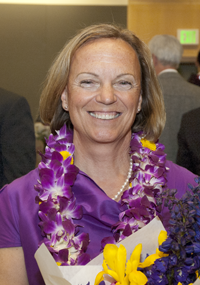 Undergraduate student Vickie Carper, 2012 Jack Hatlen Scholarship
Vickie Carper returned to the University of Washington after raising three children, and remains committed to her protecting consumers from environmental hazards. While a student, Carper earned prestigious and highly competitive scholarships: from the Pacific Northwest Section of the American Industrial Hygiene Association and the National Sanitation Foundation. This summer Carper is working for the Washington State Department of Health on a project related shellfish protection. She hopes to work in the nonprofit sector.