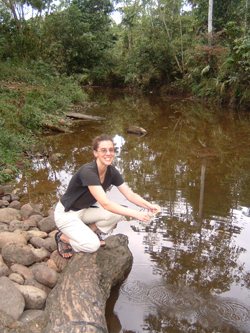 About
More than 2.6 billion people – forty per cent of the world's population – lack basic sanitation facilities, and over one billion people still use unsafe drinking water sources. As a result, thousands of children die every day from diarrhoea and other water-, sanitation- and hygiene-related diseases and many more suffer and are weakened by illness, according to UNICEF.
Each year, more than two million workers worldwide die from hazardous working conditions, according to International Labour Organization (ILO). Another 270 million will be injured and 160 million will be diagnosed with occupational disease.
The University of Washington Department of Environmental and Occupational Health Sciences is involved with both environmental and occupational health issues internationally.
Our Involvement
Faculty
Courses
ENV H 546 Pesticides and Public Health
Other Resources