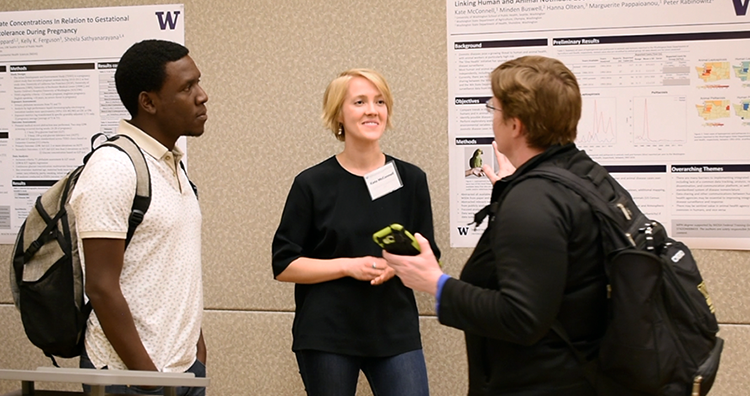 The UW Department of Environmental & Occupational Health Sciences offers 11 graduate degree options and three concurrent degrees.
The chart below provides an at-a-glance overview of our individual graduate degree options. You can also download a PDF of the chart here. Use the menu on the left to learn more about each degree option, or click on the links below.
Interested in an MS or PhD degree? You may qualify for in-state tuition if you reside in one of 16 Western states and territories. Learn more
Questions about our degree programs?
Doctoral degrees
Master of Science degrees
Master of Public Health degrees