GO TO: Service to the State | Addressing Underserved Communities | Continuing Education | Healthy Children | Clean Air |  Global Environmental Health | Occupational Safety & Health | Climate Change | Farming, Fishing, and Forestry | Sustainability | Clean Water | Teaching and Learning
GO TO: Our Stories 2015 | Our Stories 2014 | Our Stories 2013 | Our Stories 2012
Service to the State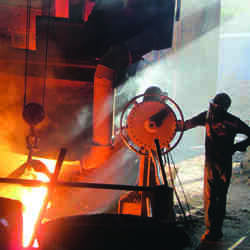 Reducing workers' exposures
The Field Research and Consultation Group (FRCG) helps employers in Washington state evaluate and reduce exposures to numerous workplace hazards. FRCG collaborates with Environmental Health Lab staff, who assist with sample collection methodology and conduct laboratory analysis. Improved equipment and practices based on the FRCG's recommendations better protect workers in their jobs, such as in foundries, firing ranges, and sawmills, to name a few.
Addressing Underserved Communities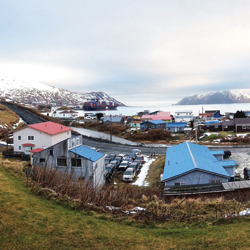 Building capacity among Tribes
Throughout the region, Tribes face a variety of emergency disaster risks, including earthquakes, floods, landslides, spills, explosions, and terrorism. Tribal groups are responsible for protecting their own communities and lands, and must rely on localized expertise and readiness. With funding from the National Institute of Environmental Health Sciences, one of the Continuing Education Programs delivers disaster preparedness training to a network of members in the Northwest Tribal Emergency Management Council.
Continuing Education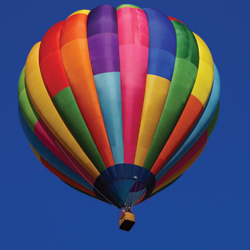 Ebola training for medical professionals
Training and preparation is key for healthcare workers and public health officials who may come into contact with patients suspected of having a highly contagious illness like Ebola. The Continuing Education Programs offer a course that provides background on the biology and epidemiology of these diseases. Participants practice medical procedures while wearing high-level personal protective equipment and learn how to prevent exposures when treating infectious patients.
Healthy Children
Investigating PBDEs' toxicity
Polybrominated diphenyl ethers (PBDEs) are flame retardants that have been used in consumer products to meet fire protection standards. However, these chemicals, which accumulate in the environment, may affect a child's behavioral and neural development. Exposure to PBDEs can occur in utero and through dust and breast milk. With funding from the National Institute of Environmental Health Sciences, Professor Lucio Costa and colleagues are investigating PBDEs' neurotoxic mechanisms. Their findings could help inform policies that regulate the use of these chemicals.
Clean Air
Impact of wood and coal on indoor air
Burning wood for heat is common in the state of Washington, as it is in rural China, where many households rely on wood and coal for heating and cooking. Burning releases fine particulate matter (PM2.5) that may pollute the air inside homes and cause health problems. Graduate student Kris Hartin and Associate Professor Edmund Seto are collaborating with researchers from the Kunming Medical University to study indoor and outdoor levels of PM2.5 in Xuanwei, China, to understand how wood and coal burning may contribute to these levels.
Global Environmental Health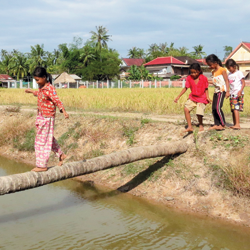 A path toward ending polio
A June 2015 training at the University of Pretoria in South Africa brought together international groups to learn about new tools developed in our department and at PATH that will aid in poliovirus surveillance and diagnostics. Professor Scott Meschke and his lab team trained field staff to use one of these tools for environmental surveillance. The training was funded by the Paul G. Allen Foundation. Researchers are hopeful that tools like this one will help eradicate polio, improving global health overall.
Occupational Safety and Health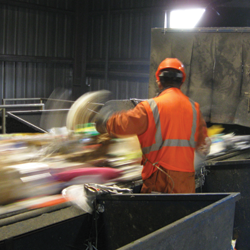 One Health and veterinary practices
Doctoral student Heather Fowler is associate director of animal health at the UW Center for One Health Research (COHR). She is investigating how to improve practices in small animal veterinary clinics using a "One Health" approach that takes into account the safety and health of veterinary workers and clients, animals, and the work environment. Her project is part of a larger effort at COHR to examine the occupational health of more than one billion people worldwide who work closely with animals on a regular basis.
Climate Change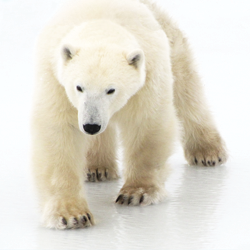 Hotter days increase risk of hospitalization and death
Western Washington is known for moderate summer temperatures, but two studies led by Lecturer Tania Busch Isaksen make clear the peril of King County's hottest days. As climate change increases the intensity and duration of our extreme-heat events, hospitalizations and deaths will also increase. Those most at risk include vulnerable populations, such as the elderly and people with underlying health conditions such as diabetes. Learn more.
Farming, Fishing, and Forestry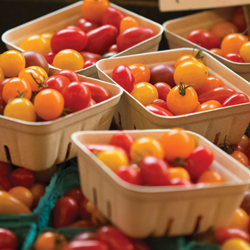 Improving safety for forest workers
Evergreen forests are hallmarks of our region, but come with a heavy toll for forest workers. Thinning, brush burning, and planting are hazardous jobs, which are largely done by an immigrant Latino workforce. With funding from the National Institute for Occupational Safety and Health, the Pacific Northwest Agricultural Safety and Health Center partners with the Northwest Forest Worker Center and University of California, Berkeley to develop safety training and improve working conditions.
Sustainability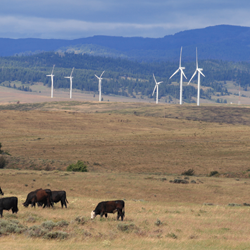 Crafting a less toxic world
Unanticipated consequences of some chemicals used in the past have caused environmental degradation and human suffering. In addition, more sustainable methods of manufacturing chemicals and products are needed. As part of multiple new activities emphasizing sustainability and safety by design, the UW's first green chemistry course for undergraduates was developed and taught by Professor David Kalman. The course introduces students to principles and practices that aim to prevent or minimize adverse effects of chemical use on human health and the environment.
Clean Water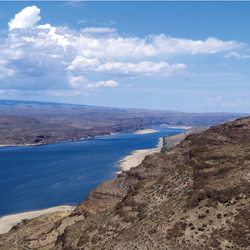 Assessing the effects of medicines and care products in Puget Sound
Chemicals in household products such as shampoo and toothpaste, and also prescription medications, are being detected in surface waters and some fish species, fueling suspicion that these chemicals may be causing ecological harm. UW researchers led by Professor Evan Gallagher are investigating the presence and effects of these chemicals, termed "contaminants of emerging concern," on fish in Puget Sound. The study is funded by the Washington State Department of Ecology. Learn more.
Teaching and Learning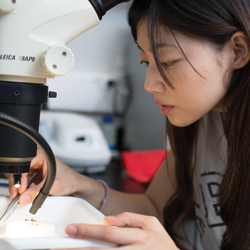 Making learning an action verb
We support active learning in our academic courses, as research shows that students learn best when they are actively engaged in class. For example, in the "Environmental Health in Media" undergraduate course, students prepare for class by watching environmental health-themed films and reading articles. Unlike traditional lecture-based courses, however, students spend of most of in-class time doing cooperative group work and sharing what they've learned through presentations.