Community-Engaged Research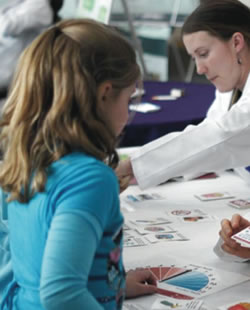 Health Impacts of the Duwamish River Cleanup
People who use or live near the Duwamish River are working with a research team led by Associate Professor William Daniell and two nonprofit community groups to assess health impacts from the planned cleanup of the river. The assessment is supported by the Health Impact Project, a collaboration of the Robert Wood Johnson Foundation and The Pew Charitable Trust. Read more...
Practical Solutions to Pesticide Safety
"People in the workplace are the experts" is the principle behind a Pacific Northwest Agricultural Safety and Health Center handbook, which provides solutions to help reduce agricultural pesticide handler exposures. The guide was developed in partnership with more than 100 farmers, educators, and researchers throughout Washington state. Read more...
Agricultural Safety and Health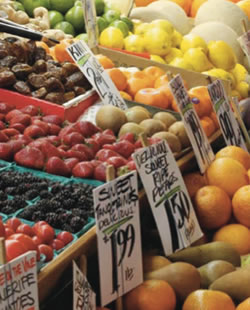 Heat-Related Illness
Agricultural workers suffer from heat-related illness (HRI), particularly in summer. Assistant Professor June Spector is quantifying its physiological effects and characterizing factors such as beliefs and practices related to hydration that increase risk for HRI. Funded by the National Institute for Occupational Safety and Health, the project will help identify culturally acceptable interventions for further study.
E-Resource on Health Effects of Pesticides
Funded by the US Environmental Protection Agency, the Pesticide Health Effects Medical Education Database was designed and tested by researchers from the Pacific Northwest Agricultural Safety and Health Center and the Marshfield Clinic Research Foundation. The online training for healthcare providers covers environmental health hazards, signs and symptoms of exposure, and treatment. Learn more...
Clean Air and Clean Water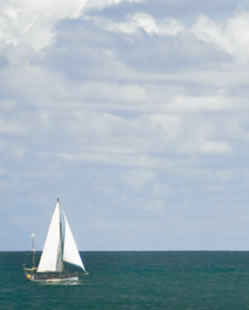 Air Pollution in South Seattle
Diverse, affordable urban communities near major roadways have increased exposure to air pollutants, including diesel exhaust. These pollutants have been linked to respiratory and cardiovascular health problems as well as cancer. With funding from the Kresge Foundation, department researchers are helping South Seattle residents measure air pollution in their neighborhoods. Read more...
Detecting Poliovirus in Water
Despite efforts to eradicate polio, the disease remains endemic in a few countries and has reemerged in places previously polio-free. In collaboration with PATH and with funding from the Bill & Melinda Gates Foundation, Associate Professor Scott Meschke and researchers in his lab are developing a new sampling strategy for detecting poliovirus in wastewater to help assess its circulation in the population.
Toxicology and Genetics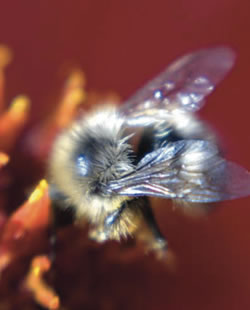 Regenerating Brain Cells
Researchers have found that the number of brain cells in songbirds fluctuates seasonally, decreasing in autumn and multiplying in spring. Scientists in our Functional Genomics and Bioinformatics and Biostatistics facilities analyze the molecular mechanisms involved in the death and rejuvenation of these cells to better understand and treat human neurodegenerative diseases. Learn more...
Urine Test Detects Autism Risk
Autism—which affects one in 88 children in the United States—is difficult to diagnose. Research Professor Emeritus Jim Woods and Battelle scientists identified metabolites in urine that indicate children at risk of developing this disorder. Funding was provided by the National Institute of Environmental Health Sciences, Autism Research Institute, and Wallace Research Foundation. Read more...
Collaborations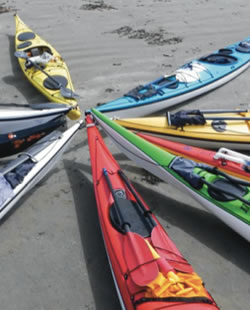 Connex and Environmental Health Courses
The Pacific Northwest Agricultural Safety and Health Center sponsors a college - credit course to students in ConneX, a Yakima Valley Farm Workers Clinic program that aims to interest young people from disadvantaged backgrounds in health careers. Associate Professor Catherine Karr and Research Scientist Martha Perla offered a 2012 course on children's environmental health and health disparities.
Connecting with Community Organizations
Scientists in our Superfund Research Program (SRP) study the impacts of environmental neurotoxins on people and wildlife. The SRP's Research Translation and Outreach Core collaborates with government agencies and community organizations, such as the Northwest Toxic Communities Coalition that is made up of groups working on local hazardous waste site issues.
Diversity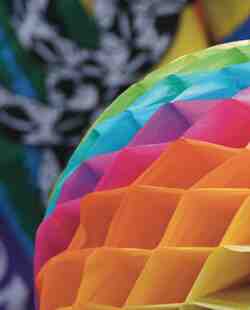 Reducing Educational Disparities
Undergraduate Andy Tang is dedicated to reducing disparities that exist for Asian American and Pacific Islander communities. National statistics often combine these ethnicities into a single group that may not reflect the real socioeconomic differences. He received a Teach For America fellowship, which provides leadership training to address educational inequity on campuses and in communities.
Partnering with Communities at Risk
Our scientists engage with communities marginalized by race and income to address and improve environmental and occupational health. Our researchers talked about effective collaborations and several community-based projects at the 2012 national conference of SACNAS, a US organization that fosters the success of Hispanic/Chicano and Native American students in science. Read more...
Emerging Challenges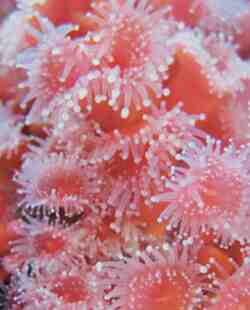 Measuring Epigenetic Effects
Investigating how environmental exposures can impact epigenetic mechanisms— modifications in gene expression that don't alter DNA—may help researchers solve public health puzzles. The Functional Genomics and Proteomics Core in the Center for Ecogenetics and Environmental Health uses state-of-the-art technology to measure epigenetic changes from chemical exposures.
Improving Science
Professor Elaine Faustman and colleagues are addressing a major challenge for toxicologists: the need to reduce animal testing while quickly and accurately predicting the reproductive and developmental effects of chemicals. Funded by the US Food and Drug Administration, their research uses three-dimensional in vitro cultures that mimic male reproductive organs in structure and function.
Service to the State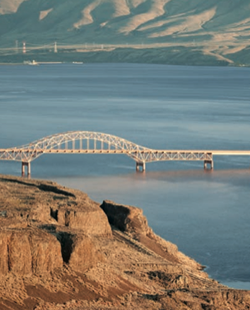 Responding to the Needs of Dry Cleaners
Many dry cleaners use a chemical solvent that can be hazardous to workers. To better understand the issues affecting these small businesses, our Field Research and Consultation Group and graduate students Chantrelle Johanson, Cody Cullison, and Jessie Taylor teamed up with King County's Local Hazardous Waste Management Program and dry cleaning industry groups.
Injured Workers and Access to Care
Legislation requiring all injured workers in Washington state to have access to the Centers of Occupational Health and Education (COHE) system is expected to save the state millions. Our research, funded by the Washington State Department of Labor & Industries, found patients whose healthcare providers adopted COHE's best practices had fewer disability days and less medical costs than other patients. Read more...
Higher Education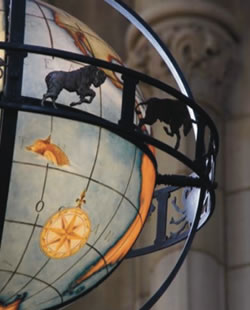 Raising the Bar on Excellence
Our PhD students make up an impressive cadre of high achievers, recognized for their enterprise and academic excellence. Pamela Roque received a National Institute of Health fellowship, Ryan Blood was awarded a US Department of Education scholarship, and Nicole Van Abel received an Achievement Rewards for College Scientists (ARCS) Foundation fellowship.
Tour of Hanford
The Hanford Nuclear Reservation houses the largest repository of nuclear waste in North America. Experts from the US Department of Energy hosted a group of DEOHS students, staff, and faculty (photo below), who toured the site and learned about its history, the programs that are in place to ensure employee health and safety, and strategies being used to decontaminate soil and groundwater.
Occupational Safety and Health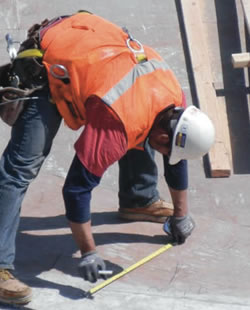 PaintHealthy Collision Repair
Autobody painters can be exposed to isocyanates, chemicals that can irritate the eyes, nose, and throat and lead to asthma. To reduce exposures, Professor Michael Yost and scientists in his laboratory are testing personal protective equipment. The research is funded by the National Institute for Occupational Safety and Health and Washington state's Medical Aid and Accident Fund. Read more...
Occupational & Environmental Medicine Clinic
Our Occupational & Environmental Medicine Clinic, directed by physician Debra Milek, is a major referral and resource center serving Washington, Wyoming, Alaska, Montana, and Idaho. Located at Harborview Medical Center in Seattle, the clinic offers comprehensive services for the diagnosis, treatment, and prevention of occupational and environmental exposure, illness, and injury.
Continuing Education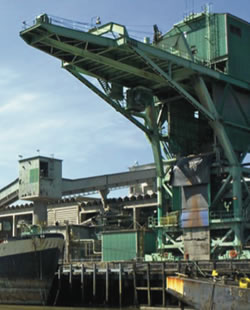 Occupational Health Nursing Institute
Our Continuing Education Programs partnered with the Occupational Health Nursing (OHN) program in the UW School of Nursing to offer the 2012 OHN Institute. Nurses from the Puget Sound region, the Olympic Peninsula, and Oregon participated in the innovative educational hybrid. Five online modules culminated in an in-person course finale, which was also available via webinar.
Process Hazard Analysis (PHA) and Safety
To prevent release of chemicals that expose employees and others to injury or illness, the Occupational Safety and Health Administration (OSHA) mandates the use of PHAs, step-by-step assessments of potential hazards associated with an industrial process. The Northwest Center for Occupational Health and Safety offered a two-day interactive course on a PHA method: Hazard and Operability.
Global Health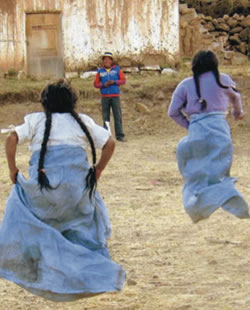 Lead and Battery Recycling in Vietnam
Recycling lead from used car batteries is an important revenue source for poor communities in Vietnam. In collaboration with the Vietnamese National Institute of Occupational and Environmental Health, Ryan Wallace (MPH, Occupational and Environmental Medicine) identified risk factors for children's high blood lead levels in one village. The research will help health authorities design interventions.
Occupational Exposures to Nanotechnology
While worldwide use of nanotechnology in products is expanding, little is known about its health effects. With funding from the Beijing Municipal Institute of Labour Protection and our Center for Ecogenetics and Environmental Health, PhD student Ling Cui partnered with the institute to lead a pioneering epidemiological study of workers exposed to nanoparticles in a manufacturing facility in China.