Service to the State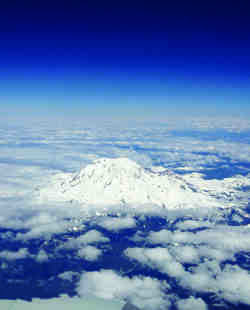 Respirator Training for Medical Professionals
Healthcare workers can be exposed to serious infectious diseases in the course of their work, which is why use of N95 respirators can be a necessary precaution. Senior Lecturer Martin Cohen, director of the Field Research and Consultation Group, developed a video to help motivate healthcare workers to get fit tested and properly wear an N95 respirator. Watch the video.
Prescription Regulations Reduce Accidental Deaths
Dangers of opioid overuse led DEOHS Research Professor Gary Franklin, medical director at the Washington State Department of Labor & Industries, to help develop opioid dosing guidelines in 2007 that influenced a 2010 state law. He and UW collaborators found that the guidelines have been associated with a 50% decline in mortality, based on data from the workers' compensation system. Read more...
Partnering with Tribes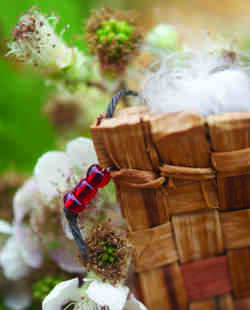 Hazardous Waste Training
The Continuing Education Programs partner with the Yukon River Inter-Tribal Watershed Council to develop training for Alaska Native villages and tribes to identify hazardous waste on tribal land and develop safe procedures to reduce and remove hazardous substances. This effort is supported by the National Institute of Environmental Health Sciences (NIEHS). Read more...
Native Teach and The Return
The Native Tradition, Environment, And Community Health (TEACH) project works with American Indian and Alaska Native groups to create culturally appropriate environmental health materials for Native audiences. A traditional story, "The Return," was turned into an educational comic and coloring book that is distributed at tribal colleges and in Native communities. Funding comes from NIEHS. Read more...
Occupational Health and Safety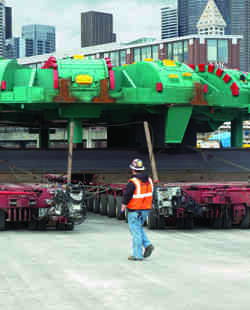 Safe Tunneling Course
A Northwest Center for Occupational Health & Safety course on tunneling addressed the science behind health and safety best practices and regulations. Participants toured the site of the tunnel boring machine that is being used to dig State Route 99's tunnel corridor, replacing the aging Alaska Way Viaduct. In the photo to the right, the machine's cutting head is being prepared for installation. Read more...
Wii Balance Board and Truck Drivers
Master's degree student Molly Halverson is using Nintendo's Wii Fit Balance Board to test the balance of truck drivers. Her project is part of a larger study led by Associate Professor Peter Johnson to evaluate solutions to reduce whole body vibration and determine whether whole body vibration has any potential adverse effects on truck drivers' balance. Read more...
Nutrition and Food Safety
Dietary Exposure to Pesticides
Our exposure to pesticides can come from the food we eat. PhD student Cynnie Curl is investigating whether this exposure has an effect on our health and if organic foods are healthier. Curl's research will be among the first to evaluate the potential link between pesticides, diet, and health in older adults. She spoke about her research at the Public Health Café. Read more about Cynnie Curl's work.
Raw Poultry Handling and Risk of Salmonellosis
Despite multiple efforts to reduce the contamination rates and levels of Salmonella on raw poultry, the incidence rate of salmonellosis has not significantly declined in the US population. Eyob Mazengia (PhD, Environmental and Occupational Hygiene, 2013) identified multiple risk factors leading to cross contamination during an observational study of raw poultry handling in home kitchens. Read more...
Continuing Education
OSHA Education Center
The Pacific Northwest OSHA Education Center is the only OSHA-authorized education center in Alaska, Idaho, Oregon, and Washington. The center provides training on OSHA regulations for workers and managers, delivering more than 100 courses to more than 1,500 participants each year. Course content helps improve knowledge of occupational hazards and safe work practices.
Classification and Labeling of Chemicals
The Global Harmonization System of Classification and Labeling of Chemicals will standardize the labeling of chemicals around the world. The Northwest Center for Occupational Health and Safety sponsored several courses to highlight global harmonization principles and best practices. In Washington state, employees must be trained on the new safety data sheet and label elements by June 1, 2014.
Higher Education
Investing in Research and Education
Many DEOHS graduate students receive funding to support their research and education. For example, Samantha Serrano's research with adjunct faculty Sheela Sathyanarayana on dietary phthalate exposures in pregnant women was jointly funded by a minority supplement to a National Institutes of Health grant and the department's allocation from the state's Medical Aid and Accident Fund. Read more about Serrano's research.
Achievement Rewards for College Scientists
The Achievement Rewards for College Scientists (ARCS) Foundation advances science and technology by providing financial awards to academically outstanding US citizens studying to complete doctoral degrees in science, engineering, and medical research. One of 17 chapters located throughout the country, the Seattle Chapter has provided generous support for DEOHS students over the years.
Environmental Microbiology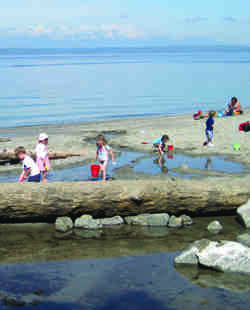 Commercialization of Diagnostic Tool
Professor Gerard Cangelosi teamed up with AttoDx, Inc. to validate a new technology that will improve the speed and accuracy of diagnosing hospital- acquired infections (HAI), which patients can acquire during the course of receiving treatment for other conditions. Funding comes from the Life Sciences Discovery Fund. Read more...
Preventing Infections in Fire Stations
Fire personnel may have a higher likelihood of exposure to MRSA when they come in contact with patients during emergency medical situations. Our Continuing Education Programs partnered with local fire stations on a course that covered infectious disease risks and strategies to prevent transmission of MRSA and other pathogens from surfaces and hands.
Public Engagement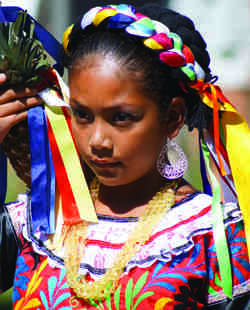 Community Forums on Duwamish River Cleanup
In 2013, the US Environmental Protection Agency released a proposed plan to clean up Seattle's Duwamish River and invited public comment. The Center for Ecogenetics and Environmental Health and the Superfund Research Program sponsored educational sessions about the environmental health implications of the plan. One of the forums was at the UW. Read more...
Health Impact Assessment of Cleanup
With two nonprofit organizations, DEOHS researchers developed a report detailing ways to minimize negative health impacts, maximize health benefits, and reduce health disparities from the cleanup on groups who use the river or live and work nearby. Support comes from the Health Impact Project, a collaboration of the Robert Wood Johnson Foundation and The Pew Charitable Trusts. Read more...
Agricultural Safety and Health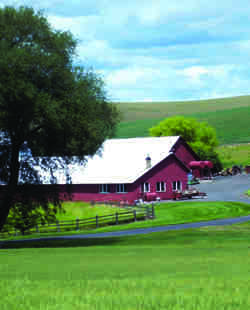 Farming, Fishing, and Forestry
The Pacific Northwest Agricultural Safety and Health Center (PNASH) supports healthy workers, strong communities, and productive farming, fishing, and forestry. PNASH researchers develop and promote best practices to prevent or reduce injury and illness by providing science-based information to employers, workers, agencies, and service and healthcare organizations.
Storytelling in Safety Education
PNASH research reveals that personal injury stories featuring real people and events prompted listeners to share their own experiences. As a result, farmworker stories have been incorporated into two new safety videos: Orchard Ladders— Life Changing Injury Stories and Working in the Heat—Awareness, Response, and Prevention of Heat Illness.
Toxicology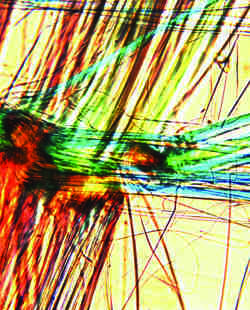 Organ on a Chip
With funding from the National Institutes of Health, Professors David Eaton and Jonathan Himmelfarb (Medicine) are working with the biotech company Nortis to develop 3-D chips that can simulate the human liver and kidney. The goal of these microphysiological systems is to understand how drugs and chemicals are metabolized in the body and how they may be toxic.
Diesel Exhaust Turns Good Cholesterol Bad
Exposure to diesel exhaust can render friendly, cholesterol-fighting molecules incapable of performing their important job, explains Professor Michael Rosenfeld. Findings from a collaborative study with University of California, Los Angeles show that the traffic air pollutant may prevent good cholesterol from battling the bad, artery-clogging cholesterol that promotes heart attack and stroke. Read more...
Clean Air and Clean Water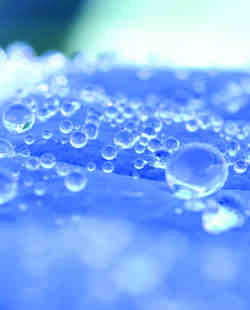 Drinking Water Systems
Pathogens can get into drinking water when aging water supply pipes break and lose pressure, putting public health at risk. PhD student Nicole Van Abel worked with researchers at KWR Watercycle Research Institute in the Netherlands to develop a quantitative model that estimates risk of infection from the ingestion of microbial contaminants due to main breaks and repairs.
Air Pollution and Heart Disease and Stroke
A Multi-Ethnic Study of Atherosclerosis and Air Pollution (MESA Air) study found exposures to higher concentrations of fine particulate air pollution were linked to a faster thickening of the common carotid artery, one of the arteries that supplies the head and neck with blood. This process can lead to stroke and heart disease. MESA Air is funded by the US Environmental Protection Agency. Read more...
Global Health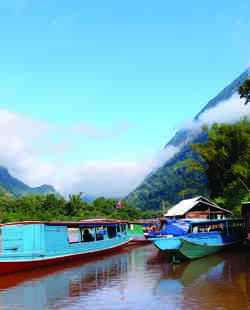 Healthy Housing in Guam
Substandard housing conditions can lead to illness, injury, and even death. Senior Lecturer Charles Treser teaches courses on potential hazards and how to make homes safer. Treser was asked to give a training in Guam by its Department of Public Health and Social Services.
Lead Remediation and Children
Our researchers are working with the Vietnamese National Institute of Occupational and Environmental Health to help reduce lead contamination and its detrimental impact on children's health in villages that depend on income from recycling lead from used car batteries. They sampled a variety of sites to consider possible exposure routes and better target monitoring efforts. Read more...