GO TO: Service to the State | Clean Air | Children's Health | Emerging Disciplines | Clean Water | Higher Education | Continuing Education | Toxicology & Genetics | Agricultural Safety & Health | Occupational Health & Safety | Changing Workplaces | Global Environmental Health
GO TO: Our Stories 2014 | Our Stories 2013 | Our Stories 2012
Service to the State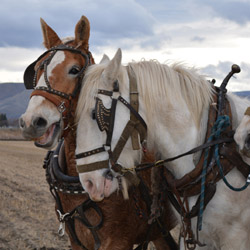 Hazards become lessons for students and workplaces
A worker's injury or illness diagnosed by phsycians in the Occupational & Environmental Medicine Clinic can signal a job hazard to remedy. Employees and businesses can prevent future incidents with the help of our Field Research and Consultation Group, who can identify safer work practices and exposure controls. These cases can also be lessons for students who learn to work on interdisciplinary teams to determine strategies for assessing and preventing work-related injuries and illnesses.
Clean Air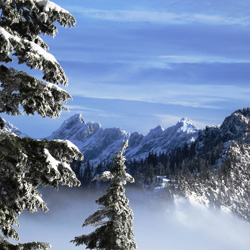 Studies uncover how traffic pollution impacts health
Traffic pollution negatively impacts cardiovascular health, but how exactly? Researchers in the US Environmental Protection Agency-funded Center for Clean Air Research are uncovering the complex components involved in the process by measuring particles and gases from cars and streets. The investigators are building a computational model that will assess individual exposure to different pollutants based on roadway types, traffic conditions, and distance from the roadway.
Children's Health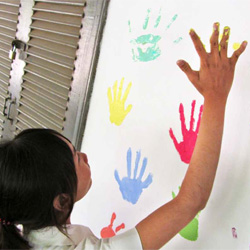 Scientists investigate kids' environmental exposures
We want our children to grow up healthy and strong, in environments—at home, school, and outdoors—that allow them to reach their full potential. Children's developing bodies are especially susceptible to environmental hazards. Associate Professors Catherine Karr and Edmund Seto, among other researchers in our department, are investigating childhood exposures to contaminants in urban and rural areas that may cause adverse heath effects. Their findings could lead to interventions that improve children's health.
Emerging Disciplines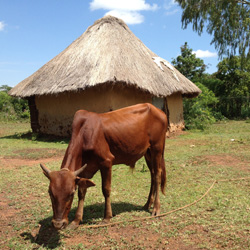 Do children and animals share gut microbes?
The Center for One Health Research investigates connections among the health of humans, animals, and the environments they share. One study in Kenya examines whether intestinal microorganisms shared between children and domestic animals may be key to understanding the persistence of malnutrition worldwide and developing a sustainable intervention. The study—a collaboration among multiple institutions—is funded by a Grand Challenges Explorations grant from the Bill & Melinda Gates Foundation.
Clean Water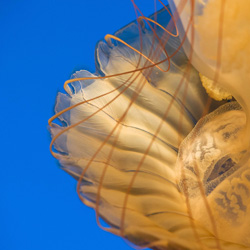 Workshops offered to protect drinking water sources
State regulations help protect natural resources from human activities in forested watersheds. But forest practices like timber harvest and road constuction can still impact drinking water treatment systems; poor water conditions can lead to equipment damage and shut-downs. Graduate student Jonathan Nagata worked with the Washington State Department of Health to develop and coordinate a series of workshops to help water treatment operators and managers implement source water protection strategies.
Higher Education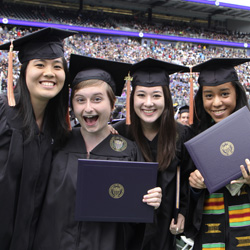 Internships lead to careers for undergraduates
Since the first BS degree was granted in 1947, training for Environmental Health majors has gone beyond the classroom. Students complete a 400-hour internship with health-related federal, state, and county-level agencies or at companies, such as Amazon and Boeing. Many transition from interns into employees with the same organizations. Alumni consistently report that the experience and skills gained through their internships were essential to landing their first job.
Continuing Education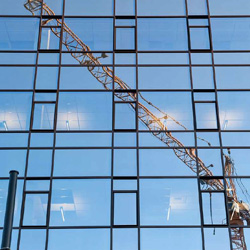 Professional and continuing education goes green
Our department fosters safer workplaces and a more sustainable environment through our Continuing Education Programs. A new Green Chemistry and Chemical Stewardship certificate program aims to help businesses adopt green chemistry practices and take into account sustainability, toxicity, and human health concerns during the design of new products. A conference on green toxicology brings together industry leaders to design chemicals with less toxicity, and a new course targets pollution prevention and teaches professionals how to transition to safer chemicals.
Toxicology and Genetics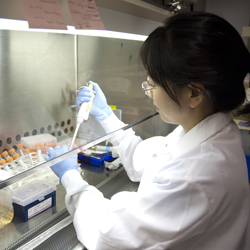 Endowment honors legacy of former professor and chair
New faculty member Julia Yue Cui received the Sheldon D. Murphy Endowed Chair in Toxicology and Environmental Health. The award honors the memory of a researcher who played a key role in developing toxicology as a discipline and served as a professor and chair in our department from 1983 until his passing in 1990. The award supports Julia Yue Cui's laboratory research on the effects of environmental chemical exposures and gut microbiome on the regulation of drug metabolism and obesity during liver development.
Agricultural Safety and Health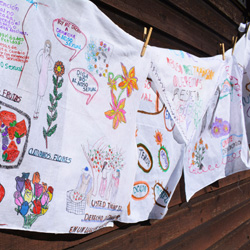 Campaign addresses sexual harassment of farmworking women
Sexual harassment is recognized as an occupational health risk for women in the agricultural industry; the hidden nature of this issue profoundly impacts women's ability to work safely. A new prevention campaign in eastern Washington led by the Pacific Northwest Agricultural Safety and Health Center and Radio Cadena aims to raise public awareness of the problem and to provide information on workers' rights and training resources for farmworkers and employers. Learn more.
Occupational Health and Safety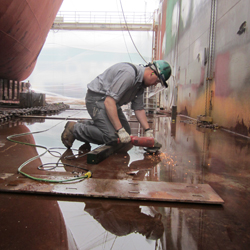 What does the future of occupational health and safety look like?
A year-long departmental speaker series, "Future of Occupational Health and Safety," invites experts to lead discussions and help frame what research, training, and policy and management will look like in the coming years. The series culminates in a June 2015 symposium at the University of Washington and aims to develop an actionable agenda for how researchers, practitioners, and educators can address changing regional and worldwide needs in occupational health and safety.
Changing Workplaces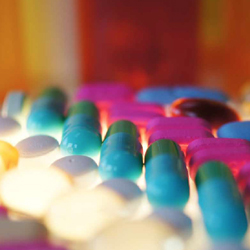 Course helps practitioners with hazardous drugs law
A new hazardous drugs law in Washington state—the first in the nation—is designed to protect healthcare workers, veterinarians, and pharmacists who are exposed to chemotherapy drugs, antiviral treatments, and other drug therapies that may pose risks to their health and safety. In response to the new law, our Continuing Education Program offered practitioners a course on reducing worker exposures, which included information on effective workplace controls and best practices.
Global Environmental Health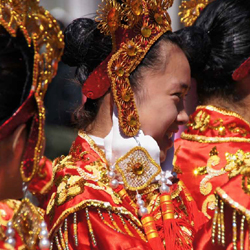 Visiting scientists create a diverse research environment
In 2014, our department hosted 14 visiting students, scholars, and scientists from countries around the world. The scientists participated in ongoing research and worked closely with our faculty. Among them, Jianbo Han, a PhD student from China, worked on a study of traffic air pollution with Professor Sverre Vedal. Professor Hans Kromhout from the University of Urecht in the Netherlands collaborated with Professor Noah Seixas on strategies for estimating occupational health exposures.