Miriam Calkins, MS, PhD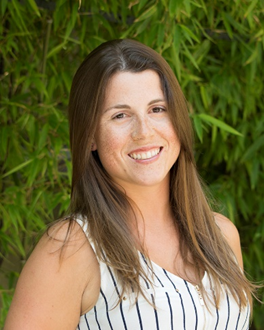 Graduate Research Assistant
Pacific Northwest Agricultural Safety and Health Center
Calkins recently completed her PhD in Environmental and Occupational Hygiene in the Department of Environmental and Occupational Health Sciences at the University of Washington. She also earned a Graduate Certificate in Climate Science through the Program on Climate Change. As a graduate research assistant, she assisted in the data collection and analysis of studies assessing the effects of occupational heat exposure on health and the risk of a traumatic injury in farm workers. Calkins' dissertation research assessed similar heat-health effects in construction workers.
 
During her academic training at UW, Calkins was an ARCS Fellow, PCC Interdisciplinary Fellow and a recipient of the Castner Award. She has given lectures on occupational heat exposure and control, the science of climate change, and the global work environment, and has presented research findings at local, national, and international conferences.
 
Currently, Calkins is an Associate Service Fellow and Industrial Hygienist at NIOSH. 
Education
PhD, Environmental and Occupational Hygiene at the University of Washington
Environmental and Occupational Health Sciences