About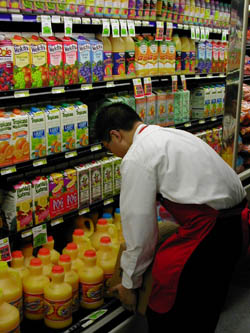 Young workers are exposed to many of the same occupational risks as their adult counterparts, but for various reasons, they are twice as likely to be injured than are adult workers. Some of these incidents involve serious injuries causing life-long disability. Teens have also been killed on the job. Each year at least 1,000 youth under the age of 18 are injured on the job in Washington state.
Although many hazardous duties are prohibited by law for workers under 18, the majority of these injuries occur during work that is permitted by child labor regulations. Teens are our future adult workforce and are a vulnerable population that needs special protections.
The leading causes of death are motor vehicles, agricultural machinery and homicide. Nationally it is estimated that 230,000 teens suffer work-related injuries each year, with 77,000, or one-third, of these seeking care in emergency rooms.
Construction-related jobs have been identified as having high injury and fatality rates for this age group, with up to 84 percent of youth in these jobs performing prohibited activities. Agriculture is also another high-hazard industry for youth, as it is for adults.
Services
Other Resources
National Institute for Occupational Safety and Health. NIOSH Alert: Preventing Deaths, Injuries, and Illnesses of Young Workers. Cincinnati, OH: DHHS (NIOSH) Publication No. 2003-128.
Labor Occupational Health Program. University of California at Berkeley.
National Institute for Occupational Safety and Health (NIOSH). Young Worker Safety and Health
OSHA. Teen Workers. US Department of Labor.
Washington State Department of Labor and Industries. Teen Workers.