Domestic and wild animals, like the "canary in the coal mine" can be "sentinels" for human health threats from a changing environment. The Center for One Health Research conducts research and training related to the phenomenon of animals serving as sentinels for environmental change relevant to human health.
An otter at the Seattle Aquarium developed asthma from the Washington wildfires in Sept 2015. Click here to see more about how she is serving as a sentinel for air quality hazards.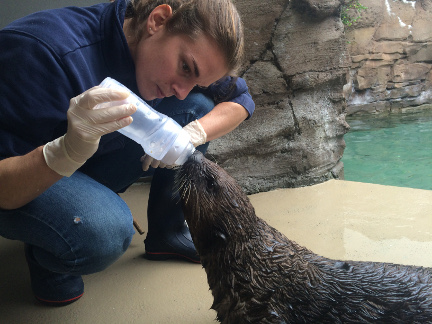 A Seattle Aquarium trainer teaches a sea otter to use an inhaler as a treatment for smoke induced asthma.