The Environmental and Occupational Health Microbiology Lab  (EOHML) carries out research under the direction of Professor John Scott Meschke with a dedicated group of staff, graduate students, and undergraduate students.
Faculty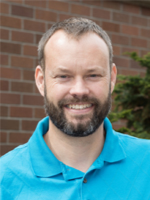 John Scott Meschke (Professor, Principal Investigator)
Hometown: Kansas
Visit his Faculty page
Staff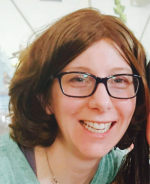 Nicola (Nicky) Beck (Meschke Lab Manager and Research Scientist)
Hometown: Vancouver, British Columbia
Joined lab in 2002
I manage the Environmental and Occupational Health Microbiology Lab. My responsibilities include supervising, mentoring, and providing support to both research scientists and graduate and undergraduate students. Additionally, I identify and respond to laboratory maintenance and inspection issues and procure equipment and supplies necessary to support the many research projects within the lab. My research focuses on method development for the detection and control of pathogens in environmental media including water, food, air, and surfaces, using molecular and microbiological methods. 
  A sample of past projects include: 
evaluating bacterial and viral disinfection using commercial disinfectants
elution and/or extraction of bacteria, viruses, endotoxin, and allergens from a variety of aerosol collectors
assay development for quantifying bacterial and viral indicators and pathogens
isolating and characterizing antibiotic resistant bacteria from fire strations
evaluating the safety and quality of herbs, produce, shellfish, and other foods from a variety of locations including farmers markets and growing areas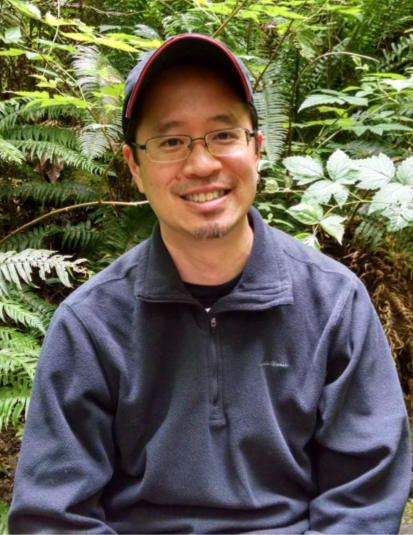 Jeff Shirai (Project Manager, Research Scientist, Kissel Lab Manager, and Seto Lab Manager)
Hometown: Silver Spring, MD
Joined lab in 2014
I am the project manager for Scott's Bill & Melinda Gates Foundation-funded Polio study ("Continued, expanded, and improved use of the bag-mediated filtration system (BMFS) in poliovirus environmental surveillance activities"). I have served in this role since the last phase of the project (April 2014 – March 2017) and continue to do so after we were awarded funding for additional work (April 2017 – March 2019). My primary responsibilities are to oversee and ensure implementation of our team's project-related activities and coordinate with global partners (BMGF, PATH, NIH Pakistan, KEMRI, University of Pretoria, CDC, NRG & MRG at UW, UVA, Va Tech/CARACAL, and too many vendors to name) on this and associated projects. I am privileged to work with a team that is made up of intelligent, hard-working, and enthusiastic individuals who are really great people. That, combined with the fact that we are contributing to the global effort to eradicate polio, makes coming to work an exciting and enjoyable challenge every day.
In addition to my role as the Polio project manager in the Meschke Lab, I am also a research scientist and laboratory manager for the Kissel and Seto Labs in DEOHS. I have been affiliated with John Kissel's lab for over 20 years (starting as an MS graduate student) and have been Edmund Seto's lab manager since 2014. Both labs have collaborated with Scott's EOHML in the past. Project examples include a probabilistic assessment of norovirus exposure from Puget Sound shellfish impacted by large vessel wastewater discharges (Meschke & Kissel) and the development of low-cost air pollution monitors designed to measure air pollutants as well as endotoxins and allergens (Meschke & Seto).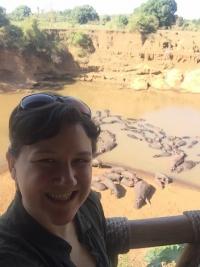 Nicolette Zhou (Research Scientist)
 Hometown: Seattle, WA
 Joined lab in 2016
My current research focus is the polio project. As part of this project, I am the UW lead for the development of a novel synthetic long-read Next Generation Sequencing approach for identification of poliovirus serotypes and strains in environmental samples. This method allows for multiple mutations in a single virion to be associated with the virion that they are originally from and with increased likelihood of detection of poliovirus present in low concentrations. Additionally, I assist in the data analysis for environmental surveillance studies in Kenya and Pakistan. These studies compare the developed BMFS sampling kit and concentration method with the WHO's two-phase concentration method. Finally, I aid in the manuscript preparation for these studies.
My PhD research in the Gough Lab at UW CEE and in collaboration with the Nielsen Lab at Aalborg University focused on Enhanced Biological Trace Organic Contaminant Removal (EBTCR) during wastewater treatment. This project involved isolation and characterization of bacteria capable of degrading various trace organic contaminants, bioaugmentation of these organisms in lab-scale reactors, and identification of proteins involved in the degradation of these contaminants.
Angelo Ong (Research Scientist)
Hometown: Kuala Lumpur, Malaysia
Joined lab in 2019
Rachael Swanstrom (Research Scientist)
Joined lab in 2019
Graduate Students
Erika Keim (PhD student)
Hometown: Flagstaff, AZ
Joined lab in 2013
My current research project is an interdisciplinary project looking at modulating effects of enteric viral infection and environmental cadmium stressor on the gut epithelium redox status. We want to understand the interplay between viral infection and cellular oxidative stress. To do this we are using a 3-d mini gut that we derived from mouse and human intestinal cells and using important viral pathogens such as adenovirus, rotavirus, and norovirus. Other projects I'm working on include viral inactivation during disinfection and cleaning for animal facilities and healthcare settings. 
Past projects have included evaluating pathogen die-off in composting toilets in Ecuador (Meschke lab in collaboration with local entities), looking for HIV and parvoviruses in archival tissue samples (University of Arizona, Worobey lab), developing molecular methods for detecting different genotypes of Leptospirosis (USFQ-Ecuador, Trueba lab), and other projects using molecular methods for infectious diseases (The Pathogen and Microbiome Institute). 
Sarah Philo (PhD student)
Undergraduate Students
Lab Alumni
Research Staff
Alexandra Kossik (2010-2020), now at CDC
Christa Fagnant Sperati (2012-2020), now at Levy Research Group, DEOHS
Jill Falman (2014-2018)
Joanna Harrison (2016-2020), now at ASU
Bethel Demeke (2016-2020)
Graduate Students
Elisabeth Burnor, MS in Environmental Health (2018-2020), now at USC
Allison Kline, MS in Environmental Health (2017-2019), now at CDC
Undergraduate Students
Jack Campbell (2021)
CJ Kelly (2020)
Suhani Patel (2019-2020)
James Januch (2019)
Mary Hall (2019)
Greyson Hamilton (2018-2019)
Camila Valdebenito (2017-2018)
Karissa Crawford (2017-2018)
Yarrow Linden (2014-2018)
Collaborators