Program Leadership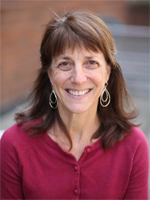 Catherine Karr, PhD, MD, MS, is an environmental epidemiologist and a pediatric environmental medicine specialist. Dr. Karr's research areas include environmental contaminants and pediatric respiratory health, including asthma, health of farmworker children, global children's environmental health, and fostering a collaborative and supportive infrastructure for team science. Much of her research utilizes community-engaged research approaches.
Dr. Karr is Professor of Pediatrics and Environmental and Occupational Health Sciences at the University of Washington. She has an adjunct appointment in Epidemiology. She has leadership roles on several federally funded centers at the UW: the Pacific Northwest Center for Agricultural Safety and Health, the Interdisciplinary Center for Exposures, Diseases, Genomics and Environment, and the Northwest Pediatric Environmental Health Specialty Unit. She is a Principal Investigator of the NIH-funded ECHO PATHWAYS study, which brings together three cohorts to focus on prenatal stress, environmental chemical exposures and child neurodevelopmental and respiratory outcomes. She is working with PI Dr. Sarah Benki on development of a new environmental health focused pregnancy cohort in Kenya. Dr. Karr maintains a general pediatric practice at the UW Pediatric Care Center. Dr. Karr was also the Principal Investigator of the NIH-funded Home Air in Agriculture; a Pediatric Intervention Study (HAPI) and the EPA-funded Next Generation Sensors and Scientists to reduce wood smoke in a multicultural rural setting (NextGENSS).
She will serve as primary mentor for scholars with interest in her research studies.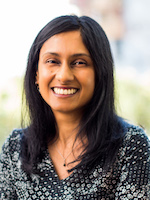 Sheela Sathyanarayana, MD, MPH, is a pediatric environmental health specialist. Her research interests focus on exposures to endocrine disrupting chemicals including phthalates and bisphenol A, and their impact on reproductive and child health development. She has focused on the intersection of  nutrition and the environment on health outcomes as well as interventions to reduce harmful chemical exposure. She is an investigator at Seattle Children's Research Institute's Center for Child Health, Behavior and Development and has an appointment as a Professor of Pediatrics and Adjunct Professor within the Department of Environmental & Occupational Health Sciences at the University of Washington. 
Dr. Sathyanarayana is a Professor of Pediatrics and Adjunct Professor within the Department of Environmental and Occupational Health Sciences and Department of Epidemiology at the University of Washington. She is an an investigator at Seattle Children's Research Institute's Center for Child Health, Behavior and Development and leads the Pilot Program within the Interdisciplinary Center For Exposures, Diseases, Genomics and Environment at UW DEOHS. She serves as a Principal Investigator of the NIH-funded ECHO PATHWAYS study, which brings together three cohorts to focus on prenatal stress, environmental chemical exposures and child neurodevelopmental and respiratory outcomes. She serves as the Principal Investigator for The Infant Development and Environment Study, a multi-center cohort study of phthalate exposures in pregnancy and health outcomes in children. She is an attending physician for the Northwest Pediatric Environmental Health Specialty Unit. She served as past chair of the US Environmental Protection Agency's Children's Health Protection Advisory Committee, as well as on the National Academies of Sciences, National Research Council Committee on Endocrine-Related Low Dose Toxicity. She currently serves on the US EPA's Scientific Advisory Committee for the Toxics Substances Control Act. Dr. Sathyanarayana practices general pediatrics at Harborview Medical Center, Seattle Children's Hospital and is Medical Director of the University of Washington Newborn Nursery in Seattle, Washington.
She will serve as primary mentor for scholars with an interest in her research focus areas.
Program Mentors
Kristina Adams Waldorf, MD, is Professor of Obstetrics and Gynecology. Her work aims to understand the molecular basis for preterm birth, maternal-fetal immunology, and the role of inflammation in fetal injury using a unique chronically catheterized nonhuman primate model. The model developed by her team provides the exceptional opportunity to study events in the fetus, amniotic fluid and maternal compartments before and during labor and the role of therapeutics in preventing preterm birth, not previously elucidated in humans or other mammalian models. Dr. Adams Waldorf is a Research Associate at Fred Hutchinson Cancer Research Center and a Research Affiliate at the Center on Human Development and Disability and the Washington National Primate Research Center.
Julia Yue Cui, PhD, is Associate Professor in Toxicology in the UW Department of Environmental & Occupational Health Sciences. She specializes in toxicogenomic and toxico-epigenomic approaches and the role of the gut microbiome on the transcriptional and epigenetic regulation of genes involved in drug metabolism and obesity during development. Her current projects include understanding the effect of early life exposure to the persistent environmental chemicals PBDEs on the gut-liver-pancreas axis and metabolic diseases; understanding the effect of early life exposure to the persistent environmental chemicals PCBs on the gut-brain axis and neurodevelopmental disorders; and understanding the effect of heavy metal exposure (e.g. cadmium) on the gut microbiome and neurodegenerative diseases.
Daniel Enquobahrie, MD, PhD, is Associate Professor of Epidemiology and Adjunct Associate Professor in Health Services and a perinatal/cardiovascular epidemiologist. His research spans reproductive/perinatal, genetic, and cardio-metabolic epidemiology with a focus on early life and developmental origins of disease. Dr. Enquobahrie conducts molecular epidemiology studies that examine widespread health effects of environmental exposures (including heavy metals and air pollution) on pregnancy complications and offspring outcomes. His research projects involve multiple pregnancy cohort studies based in Seattle, WA, the ELEMENT study (based in Mexico), the CARDIA study, the Cohorts for Heart and Ageing Research in Genetic Epidemiology consortium, and ECHO PATHWAYS cohorts. Dr. Enquobahrie is a member of the Interdisciplinary Center for Exposures, Diseases, Genomics, and Environment of the University of Washington. He has provided research mentorship to doctoral and post-doctoral students including clinical fellows in adolescent medicine, pediatric pulmonary medicine, and family medicine. He has served as a mentor on several training and individual K awards of junior clinical and non-clinical faculty. Dr. Enquobahrie received the 2020 Excellence in Teaching and Mentoring Award, one of the National MCH Epidemiology Awards, for excellence in teaching, training in the use of data, methods, and research, and mentoring of students and early career professionals.
Elaine Faustman, PhD, DABT, is Professor in the UW Department of Environmental & Occupational Health Sciences. Dr. Faustman has been involved with children's health research since 1980 when she completed her fellowship training linking Human Embryology, Pharmacology and Pathology. Her research interests look at children's environmental health issues using epidemiology and lab-based animal research techniques. Much of her work uses systems-based approaches to link gene and environmental assessments in order to better understand mechanisms of altered development (endpoints of neurodevelopmental and reproduction), individual variability in response, as well as to improve our methods to characterize disease related changes. Her research is conducted within a School of Public Health thus a key focus is to use such mechanistic information to identify approaches for early life disease prevention. Environmental factors that she has investigated include metals, pesticides, phthalates and nanomaterials. Methods that she has applied include omic approaches (eg. transcriptomic, metagenomics and exposomic) and alternative methods including in vitro and mathematical modeling. She has collaborated extensively with graduate students and post-graduate fellows on clinical as well as basic research projects.
Annette Fitzpatrick, PhD, is Research Professor in the Department of Family Medicine with joint appointments in Epidemiology and Global Health. She has been teaching, conducting epidemiologic research, and mentoring students for over 30 years. Her expertise spans a wide range of methodologies including the development, conduct, and analysis of multi-site observational cohorts as well as clinical trials. Her own research has primarily focused cardiometabolic disease and cognitive decline. She has great interest in environmental exposures on non-communicable diseases and is currently MPI of the NIA-funded R01 "R01 Air pollution, the social environment, and Alzheimer's disease: Risk and Resilience in the Ginkgo Evaluation Memory Study." She is also a mentor for students working in environmental studies. She has published 212 peer-reviewed articles, has been the PI/MPI of 21 NIH/CDC funded studies and co-investigator of an additional 15 more. She has been chair of Advisory Committees for 36 students, committee member for another 28 students, and fellowship advisor for 42 students enrolled in various UW research programs including 15 post-doctoral trainees.
Anjum Hajat, PhD, MPH, is Assistant Professor of Epidemiology, (promotion to Associate July 1, 2020). She is a social and environmental epidemiologist, studying the role of the social and physical environment in causing environmental health disparities. Her experience working with large prospective cohort studies and nationally representative survey data, such as the Panel Study of Income Dynamics which has both a child development supplement and an adolescent supplement, and the National Health and Nutrition Examination Survey, will provide extensive information on participant's social environment and on several health outcomes. Through her existing research projects both data sources have high quality air pollution exposure data linked to participant records to leverage the strengths of these data sources. Her familiarity with several longitudinal data sources that began data collection in adolescents (e.g., the National Longitudinal Study of Adolescent to Adult Health and the National Longitudinal Survey of Youth 1979) may also prove to be useful to scholars interested in life course epidemiology.
Jeremy Hess, MD, MPH, is a Professor in Emergency Medicine, DEOHS, Global Health and is Adjunct Professor in the Department of Atmospheric Sciences. He is the Director of the UW's Center for Health and the Global Environment (CHanGE), which conducts research, teaching, and provides decision support related to climate change and health. This work includes both activity on the health co-benefits of efforts to reduce greenhouse gas emissions in a wide variety of sectors including health and on identifying, investigating, and addressing climate-sensitive health effects, from impacts of heat exposure to infectious diseases to undernutrition to air pollution from wildfires and other sources. Hess and the team at CHanGE work with a wide range of partners in multiple disciplines and have a number of ongoing research projects, including an effort to evaluate the efficacy of municipal heat action plans in the US, an effort to evaluate indigenous climate change health action in the Swinomish Indian Tribal Community, and efforts to identify and address the effects of heat exposure on pregnant women and infants in sub-Saharan Africa. Hess is also one of the authors on the Lancet Countdown on Health and Climate Change, which tracks annual progress on a suite of climate and health indicators for the world. Hess continues to practice emergency medicine and has mentored a wide range of clinical trainees at various levels, from medical students to fellows, and he is the Director of the Department of Emergency Medicine's Population Health Research Fellowship.
Florian Hladik, MD, PhD, is Research Professor in the Department of Obstetrics & Gynecology and heads its Division of Clinical Research. He is the Principal Investigator of two current R01 NIH grants, one studying the undesired effects of topical microbicides on the mucosa, the other studying extracellular vesicles in human semen and the molecular messages they deliver between individuals. He is MPI on several other awards from the NIH and the American Foundation for AIDS Research, some of which focus on achieving HIV cure by affecting the immunocellular rather than virological parameters of HIV persistence. He also is Full Member of the Vaccine and Infectious Diseases Division at the Fred Hutchinson Cancer Research Center. He serves as a regular member of the Center for Scientific Review, US National Institutes of Health, in the HIV Immunopathogenesis and Vaccine Development Study Section (HIVD). He has interacted with Dr. Sathyanarayana on her research on reproductive outcomes.
Joel Kaufman, MD, MPH, is Professor in the UW Department of Environmental & Occupational Health Sciences, jointly appointed in Epidemiology and General Internal Medicine. Dr. Kaufman is a physician-epidemiologist and senior environmental health scientist, who has been a prolific and successful mentor. At least ten of his prior trainees are tenured or the equivalent, or in tenure-track faculty positions with research programs at major universities. He has served as primary research mentor to 18 physicians-in-training. He is the Editor-in-Chief of Environmental Health Perspectives and an elected member of the National Academy of Medicine. He has active funded collaborations to study environmental factors in numerous major US cohorts including the Hispanic Community Health Study / Study of Latinos, the Multi-Ethnic Study of Atherosclerosis, the Cardiovascular Health Study, the Nurses Health Study, the Health Professionals Follow-up Study, the Women's Health Initiative, to name a few, and these provide ready opportunities for trainees to develop research ideas into publishable analyses. In addition, he directs a facility for controlled exposures to realistic freshly generated, aged, diluted combustion-derived aerosols that can be used for experimental approaches.
Jason Mendoza, MD, MPH, is Professor of Pediatrics and Adjunct Professor of Health Services. He is a general pediatrician and behavioral scientist who leads a NIH-funded research program focused on community-engaged, behavioral interventions to eliminate inequities in nutrition and physical activity (PA) among racial/ethnic minority youth and young adults with chronic diseases or risk thereof. He also leads population health equity programming and facilitate research on cancer equity as the Associate Director for Community Outreach and Engagement (COE) of the Fred Hutch/UW Cancer Consortium. He has been the PI on a number of NIH and other grants that seek to address inequities and promote healthy PA and dietary intake behaviors through rigorous randomized controlled trials (RCTs) in community settings. He is MPI on a RCT of a Fitbit, Instagram, and text-coaching intervention to promote physical activity among AYA childhood cancer survivors from the Children's Oncology Group (U01). Dr. Mendoza is PI on a screen time reduction intervention cluster RCT (R01) that seeks to improve PA and decrease screen time and risk of obesity among Latinx preschoolers in the Head Start program. He is also MPI on the SEARCH Food Security cohort study, a social epidemiology study which seeks to quantify the role of food insecurity and other social determinants of health on diet quality, glycemic control and healthcare utilization among youth and young adults with diabetes (R01). He is MPI of a T32 focused on child health equity research and on increasing the numbers of underrepresented minority faculty scientists and he co-mentors three post-doctoral trainees in that program. He currently mentors nine early career faculty, of whom 7 are women and 5 are faculty of color. All are now PIs for federal research grants or contracts.
Peter Rabinowitz, MD, MPH, is Professor in the UW Department of Environmental & Occupational Health Sciences, jointly appointed Professor of Family Medicine and Global Health, and Adjunct Professor of Epidemiology and Medicine, Allergy and Infectious Diseases. His research focuses on occupational and environmental exposure to infectious pathogens and commensal organisms, in particular zoonotic infectious diseases and microbiota, as well as the occupational risks of persons working with animals. A number of zoonotic pathogens, such as Toxoplasma and Brucella spp., have significant impacts on reproductive outcomes. In addition, some of the individuals with occupational exposure to animals also have exposure to other reproductive hazards such as chemicals and radiation. Finally, his research into the microbiome effects of animal contact overlap with scientific exploration of the importance of prenatal and postnatal exposures on the human microbiome. 
Brian E. Saelens, PhD, is a Professor of Pediatrics and Psychiatry and Behavioral Sciences (faculty-scientist track) and PI at Seattle Children's Research Institute. Dr. Saelens is trained as a clinical psychologist, with a particular focus on child health. His research program is framed by socioecological models which recognize the various levels of influence on health behaviors, with a particularly focus on physical activity and eating behaviors. At the individual and family level, his research examines ways to improve the efficacy and reach of family-based pediatric weight management and other health behavior change interventions. At the environmental and systems level, his research has examined environmental influences on healthy eating and active living. More recent work has explored whether new policies (e.g., restaurant menu calorie labeling, sugary beverage taxes) and changes in transportation or built environment (e.g., new light rail or bus rapid transit) result in behavior and health changes. He is especially interested in the application of equity frameworks to research and policy, systems, and environment change implementation. Finally, cutting across socioecological levels, Dr. Saelens is pursuing investigation of whether and how built and social environmental factors moderate the effect of physical activity interventions.
Edmund Seto, PhD, is Associate Professor in the UW Department of Environmental & Occupational Health Sciences. Dr. Seto is available to provide mentorship in the area of environmental exposure sciences. His group has conducted research related to air pollution, noise, dietary intake, smoking, physical activity, built environment assessments, and community-engaged environmental justice-focused research, all applicable for studies of birth outcomes and child development. He can provide advice on tools and methods applicable to new scholars' research goals, including the use of novel exposure biomarkers; sensors, smartphones or other digital devices; or GIS and spatial analyses. He has previously taught courses in industrial hygiene field methods for exposure measurement, GIS in Public Health, Health Impact Assessment, and Big Data and Data Democracy. He currently serves as the Deputy Director of the UW NIEHS P30 EDGE Center, and Co-Directs the Exposure Core for the center, which provides a rich set of resources for new exposure science methods development and environmental epidemiologic studies for junior scientists at the UW. He has previously mentored junior researchers within the NIH career transition-to-independence framework, including previous F31 doctoral students, T postdoctoral fellows, and K-awardees.
Lianne Sheppard, PhD, ScM, is Professor in the UW Department of Environmental & Occupational Health Sciences and Professor of Biostatistics. Dr. Sheppard is a biostatistician with a strong personal commitment to research training at the interface between the environmental and quantitative sciences; research ethics; and diversity. Her research interests focus on statistical methods for understanding the health effects of environmental and occupational exposures; they include study design, measurement error, exposure modeling and estimation, and estimation of environmental exposure effects with application to a wide range of health outcomes including cancer, brain health, and cardiovascular disease measures. She works in highly interdisciplinary environments and strive to impart important quantitative and research skills to all students and trainees. She actively collaborates with many different PIs on multiple projects in the environmental and occupational health sciences. She is MPI of the study Air Pollution, the Aging Brain and Alzheimer's Disease. She directs a T32 training grant (BEBTEH) to advance quantitative training in the environmental health sciences and a R25 program (SURE-EH) to promote diversity in the biomedical sciences by providing research support to undergraduate students from traditionally underrepresented backgrounds. She has served as advisor or committee member for over 25 PhD students in five departments, mentored seven post docs, and advised many additional Master's students. Dr. Sheppard is the 2020 recipient of the ISEE Research Integrity Award, a Fellow of the American Statistical Association, and have served as a member of the HEI Review Committee, one of seven members of the chartered Clean Air Scientific Advisory Committee (CASAC), and on various EPA special panels under CASAC, IRIS, FIFRA, and TSCA. She is a co-author on numerous publications from the Multi-Ethnic Study of Atherosclerosis and Air Pollution (MESA Air) study. Dr. Sheppard has over 179 peer-reviewed publications. 
Christopher Simpson, PhD, is Professor in the UW Department of Environmental & Occupational Health Sciences, co-Director of the Exposure Core of the NIEHS P30 EDGE Center, and PI of the Northwest Center for Occupational Health & Safety which houses the occupational medicine academic programs at UW. Dr. Simpson's active research program involves applying state of the art analytical chemistry techniques to understand and control human exposure to hazardous chemicals, including gases, VOCs and aerosols. He has a particular interest in biological monitoring of chemical exposures in both occupational and non-occupational settings and has an active research program developing and validating markers of exposure to occupational and environmental contaminants including diesel exhaust, wood smoke, welding fume, ammonia, persistent organic compounds and organophosphorus pesticides. In addition, he currently has active projects assessing occupational exposures and respiratory health of cannabis workers, and assessing and controlling diacetyl exposures experienced by coffee production workers.
June Spector, MD, MPH, is Associate Professor in the UW Departments of Environmental & Occupational Health Sciences and Medicine (General Internal Medicine). Dr. Spector is a physician-scientist with a research focus on the understanding and preventing adverse human heat health effects that arise from a combination of ambient environmental exposures and other factors in vulnerable populations. She is actively engaged in interdisciplinary research to evaluate health benefits of conservation interventions to inform progress toward sustainable development and climate goals. Since 2016, she has directed the UW Occupational and Environmental Medicine (OEM) Program, which includes an OEM clinic and clinical program in the Division of General Internal Medicine in the Department of Medicine, an academic degree program (Master of Public Health [MPH] with a research thesis requirement) in the School of Public Health, and an Accreditation Council for Graduate Medical Education (ACGME)-accredited occupational medicine residency program. She is also the Deputy Director for the CDC/NIOSH-funded Northwest Center for Occupational Health and Safety (NWCOHS) T42 training grant, which supports graduate students preparing for careers in occupational health and safety and continuing education for practitioners in the field. In 2017, she received the DEOHS Outstanding Faculty Mentor award, and in 2019, she was nominated for the UW Medicine Award for Excellence in Mentoring Women Faculty. She has experience mentoring graduate students, clinical trainees, and junior faculty members and researchers.