MESA Air Study Coordinator
Los Angeles, CA (UCLA/USC)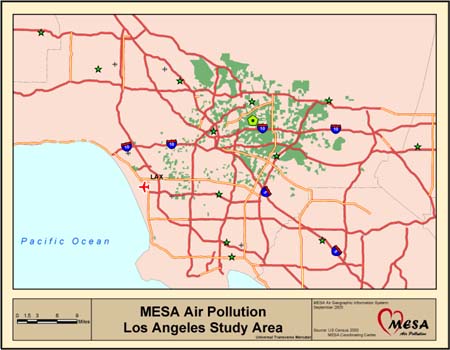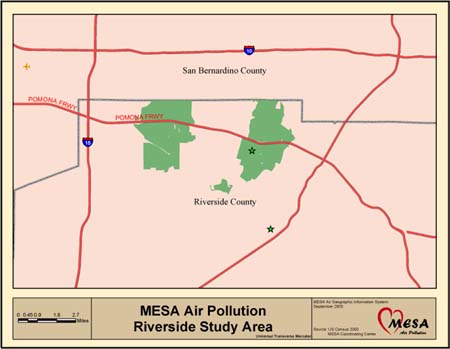 Anthony Sosa
Study Coordinator
Los Angeles Diabetes Center
330 South Garfield Avenue
Suite 308
Alhambra, CA 91801
Site Phone: 626-979-4920
Office Phone: 626-979-4920
Fax: 626-458-9322
Asosa@mednet.ucla
Riverside
The participants involved in the MESA Air Pollution Study in the "Los Angeles" area actually live anywhere from a few miles away from the Pacific Ocean all the way to the foothills of the San Gabriel mountains, near Riverside, California. This big geographic area provides a great contrast in air pollution levels, both over time and over space. However, because of the size of the area and the number of participants involved, two separate research institutions are working together on the study.
The University of California, Los Angeles (UCLA) operates the health research clinic where participants come to officially enroll in the MESA Air Pollution study, receive all health related tests, and fill out the questionnaires used to collect important lifestyle information. UCLA will recruit 200 new subjects for the study, and remain involved in following participants over time to document changes in participants' lifestyle and health.
The University of Southern California (USC) completes all of the air monitoring work, both the community-based sampling and the participant-based sampling. USC researchers will be measuring air pollution levels for the MESA Air project beginning in 2006, and continuing for most of the project.
More Information