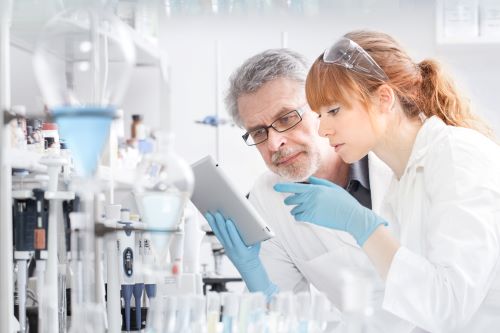 Researchers in the Reproductive and Developmental Sciences, particularly those doing work in toxicology, utilize knowledge of drug-related birth defects to guide scientific decisions on the maternal-fetal safety of new proprietary compounds.
TERIS is a specialty electronic resource, located at the University of Washington, which contains expert information on the teratogenic risk of over 1,700 medications and other environmental exposures including infections and vaccines. Because the state of knowledge regarding the teratogenic effects of drugs and chemicals is constantly evolving, scientific researchers use TERIS when seeking reliable information on the effect of drugs on the developing embryo, fetus and child.
While there are several sources of information available on the safety of drug exposure during pregnancy, TERIS is unique in that it is governed by an Advisory Board composed of global authorities from the fields of medicine, epidemiology and genetics. The Advisory Board carefully reviews all agent summaries and teratogenic risk ratings are generated by group consensus. The level of authority provided by TERIS is unmatched in the field of teratogenic risk. Please see "About Us" for more information on the Advisory Board.
Review our reports
Each agent in the database has a summary that is based on a thorough review of the published clinical and experimental literature. Summaries can be accessed using either generic names or domestic proprietary names.
Influenza vaccine, inactivated           Fluconazole
About our team
All agents are assigned a teratogenic risk rating by the TERIS Advisory Board. Each risk rating requires a consensus decision from the board. The TERIS Advisory Board is composed of subject-matter experts in teratology from the fields of medicine, public health, genetics and epidemiology.
Subscriptions
Currently, there are more than 1,750 agents available on TERIS, including 200 of the most frequently prescribed drugs. In addition, TERIS provides an updated version of Shepard's Catalog of Teratogenic Agents, which provides information on over 3,700 agents. Both systems are available online.