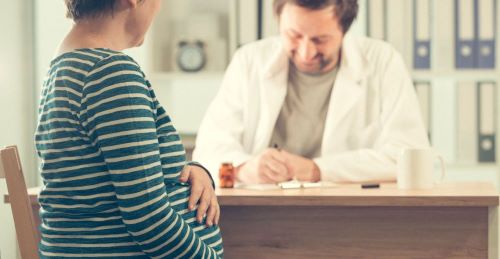 A wide variety of potentially teratogenic exposures may be encountered during pregnancy, and the state of knowledge regarding the teratogenic effects of drugs and chemicals is constantly evolving. This is important because timely access to high-quality information may reduce prolonged harmful exposures and decrease the number of preventable birth defects.
Many health care providers, including doctors, nurses, genetic counselors, physician assistants, midwives and pharmacists, have limited access to information regarding the teratogenic effects of medications and other environmental exposures. The available data are often highly technical and difficult to interpret and discuss with patients.
TERIS is a dynamic, proven resource, located at the University of Washington, which contains expert information on the teratogenic risk of over 1,700 medications and other environmental exposures including infections and vaccines. Each agent in the database is accompanied by a summary of the clinical and experimental literature and a teratogenic risk rating. Health care providers use TERIS to get immediate access to comprehensive summaries on the risk of congenital anomalies and other adverse perinatal outcomes. The information is used to facilitate clinical decision making and patient counseling.
While there are several sources of information available on the safety of drug exposures during pregnancy, TERIS is unique in that it is governed by an Advisory Board composed of global authorities from the fields of medicine, epidemiology and genetics. The Advisory Board carefully reviews all agent summaries and teratogenic risk ratings are generated by group consensus. The level of authority provided by TERIS is unmatched in the field of teratogenic risk. Please see "About Us" for more information on the Advisory Board.
Review our reports
TERIS allows practitioners to have a broader understanding of the effects of agent exposures on the developing fetus. Each agent in the database has a summary that is based on a thorough review of the published clinical and experimental literature. Summaries can be accessed using either generic names or domestic proprietary names.
Valproic acid           Marijuana / Cannabis
About our team
All agents are assigned a teratogenic risk rating by the TERIS Advisory Board. Each risk rating requires a consensus decision from the Board. The TERIS Advisory Board is composed of subject-matter experts in teratology from the fields of medicine, public health, genetics and epidemiology.
Subscriptions
Currently, there are more than 1,750 agents available on TERIS, including 200 of the most frequently prescribed drugs. In addition, TERIS provides an updated version of Shepard's Catalog of Teratogenic Agents, which provides information on over 3,700 agents. Both systems are available online.