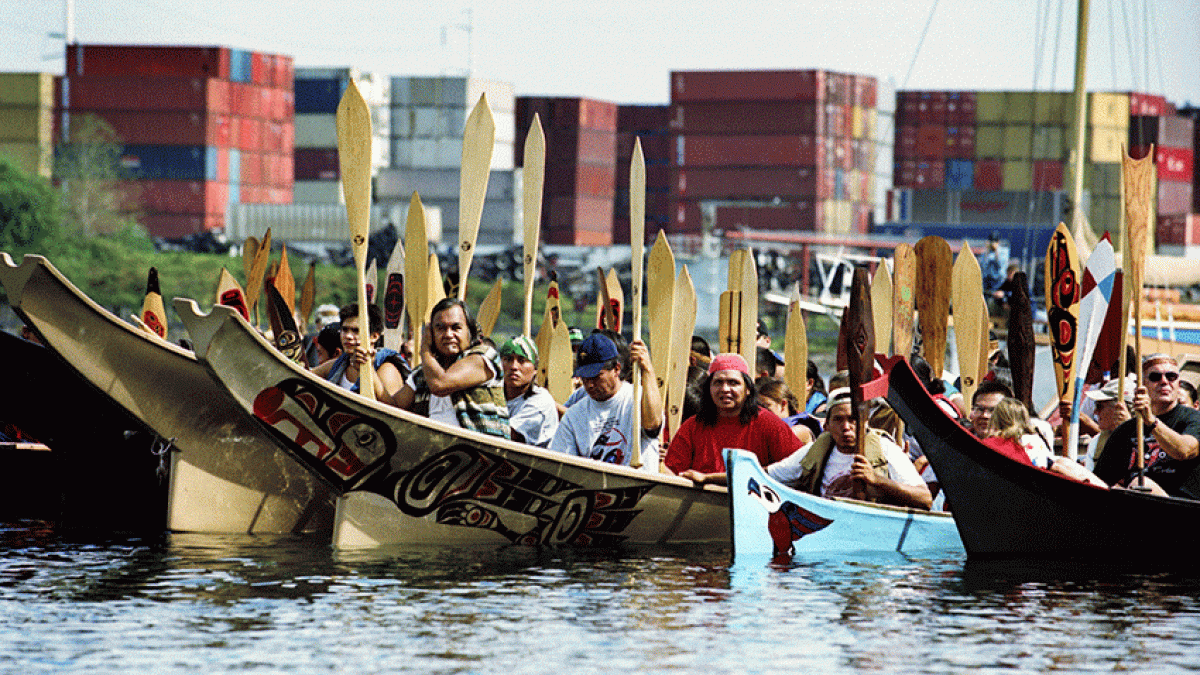 On July 11th, Cummings will launch her book, "The River That Made Seattle: A Human and Natural History of the Duwamish." Photo credit: Paul Joseph Brown.
Less than 200 years ago, Seattle's Duwamish River meandered over fertile plains, brimming with salmon as it drained a more than 1,600 square mile watershed from Mount Rainier to Elliott Bay in Puget Sound. The native Duwamish people lived in longhouses along its banks and early settlers farmed nearby.
Not long after, the River was straightened for shipping and industrial use and restricted to a 480 square mile watershed. One hundred years later the Duwamish was so badly polluted that the U.S. Environmental Protection Agency designated it as a Superfund Site- one of the most contaminated areas in the country.
The story of the Duwamish River's dramatic transformation unfolds in rich detail in BJ Cummings' new book, The River That Made Seattle: A Human and Natural History of the Duwamish. As she writes in the introduction "In the past two centuries, we have dramatically changed the course of this river, but not so dramatically as the transformations we have wrought have in turn changed us."
The official book launch will be held virtually from the Duwamish Longhouse on July 11th. There's still time to get your free tickets. All of the author's proceeds from the book will be split evenly between the Duwamish Tribe and the Duwamish River Cleanup Coalition. 
Reserve your free tickets to the book launch here
BJ Cummings is the Manager of Community Engagement for the University of Washington Superfund Research Program. She answered a few questions for us about The River That Made Seattle.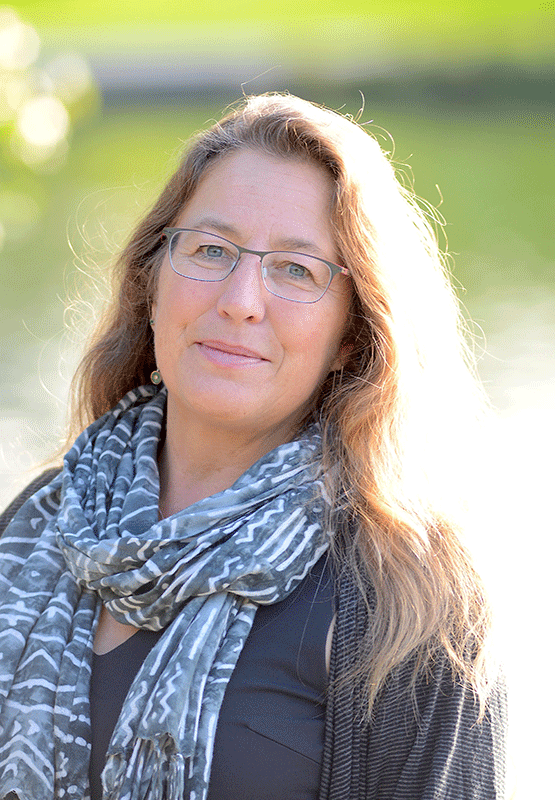 Q: What motivated you to write this book?
A: I felt like I had to write this book before I could move forward and do whatever else I was going to do with my life. In part that was because of the number of times I had to explain to people that we even have a river in Seattle. It was constant, in part because Seattle has been growing so fast and there are so many new arrivals. But also, because many people who have lived here their whole lives and even people whose families have lived here for generations don't know that we have a home town river.
The more I worked on the river the more I learned about how central it has been to Seattle's growth. Seattle's development into what we like to think of as a world-class city has been built on the back of the river's natural resources and the human resources of its valley's inhabitants. That story includes so many incredibly varied histories- 7 generations of immigrant histories in addition to the history of native inhabitants. Those many stories are so essential to who we are as a city. If we don't know the history of that river then we simply don't know our own history.
The second reason I wrote the book is more personal. It's because of the relationships I developed with people and, in particular, with James Rasmussen who is Duwamish. His family's history on river goes back 10,000 years and their personal stories trace back to before white settlement. James was not just supportive of my effort, but had a sincere desire for the river's history to be told. He's been inspirational to me in moments when I thought I never was going to finish.
Q: What was the most surprising thing you learned in the course of your research?
A: So many things! It was really fun to track different stories down rabbit holes- not all of which made it into book. Probably the thing that caught me most off guard- because it's so different than published histories- is that so often it was the native Duwamish women who became land barons and the managers and financial drivers of their families. In James family, it was his great great grandmother buying and trading and managing land for all the members of her family. Suddenly native people were forced into uncomfortable interactions with settlers who had an entirely new concept of what land was and what wealth was and it was native Duwamish women who took the lead on navigating that new reality.
Q: What will it mean for the Duwamish River to become a river for all?
A: There was a time before European white settlement when the Duwamish River existed in partnership the Duwamish People. They were the river's first and only people and they didn't think of owning it. Now Duwamish Valley community members represent 30 different language groups and come from hundreds of countries. There are dozens of interest groups laying claim in some way to a piece of this river we have altered in the pursuit of those claims for two centuries- to the point that it's completely out of balance with what 90 percent of people need. Yet it continues to support Seattle through the economic and industrial activity that depends on the river. We need to balance those interests with the health and needs of people who rely on the river for basic sustenance, cultural and spiritual sustenance, green space, blue space, and recreation.
It's not about "taking it back." It used to serve one kind of people. Now it has to serve 100s of kinds of people. It will be hard to work our way back to some balance- and we are a long way from attaining it- but now at least we have agreement that that's the goal.
Superfund cleanup and restoration itself will take us a long way- but not all the way- toward reaching that goal. At the moment I don't think that most of the people actively involved in river cleanup truly believe that people will be able to feed themselves from the river again. They have to believe it's possible to make it happen. At the end of the formal cleanup, we'll hit another juncture where communities that rely on the river for fish are going to have to fight for the next major leap. Legally the goal is to have a fishable river, but that will take extra effort at the point EPA thinks it's done. I have faith that we can do that. It's just going to take some time.
See a full list of other news stories about the book and upcoming author events in the UW News article here.