The Functional Genomics and Bioinformatics Core Laboratory (FGPCL) provides expertise in the execution of a variety of molecular assays, including OMICs technologies, and expertise in statistical and bioinformatics analysis, as well as interpretation of complex OMICs data sets.  The Core staff's combined expertise in molecular technologies, biostatistics and xenobiotic biotransformation allows for it to provide effective experimental design advice.  The Core staff acts as an equal partner collaborating with the principal investigators of each of the UW SRP projects in an interdisciplinary fashion.  
More specifically, the FGPCL provides each of the UW SRP research projects with:
Cost effective, priority access to state-of-the-art genomics, transcriptomics, epigenetics, basic proteomics and other molecular based technologies, as well as consultation to ensure that the full potential of these resources is realized.

Proactive consultation and advice to UW Superfund Research Program investigators regarding the integration of new and emerging technologies for genomics, transcriptomics, epigenetics, proteomics and other molecular based approaches in their individual research programs.

Expert advice on the optimal design of OMICs and other molecular assay based experiments (e.g. RNA-Seq based gene expression profiling, genotyping, epigenetics), taking into account technical details associated with sample preparation and processing, as well as sample size and its implications on statistical and bioinformatics analysis and interpretation of the data.

Comprehensive analysis for OMICs and other types of data, including data modeling, statistical significance and bioinformatics analysis, data mining (e.g. cluster analysis, pathway analysis) and interpretation.

Leadership in the preparation and publication of scientific manuscripts.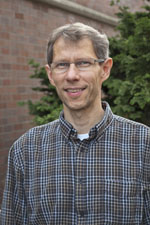 Laboratory Director: Theo Bammler, Ph.D.
Research Scientist
UW CEEH Functional Genomics and Proteomics & Bioinformatics and Biostatistics Unit Facility Core
UW ITHS Functional Genomics Laboratory
UW CHDD Functional Genomics component of the Genetics Core
Contact:
Phone: (206) 616-7378
Research Interests:
Bioinformatics
Systems Biology
Molecular Biology