In the late 1990s, the Olympic Environmental Council fought to hold Rayonier, Inc. accountable for cleaning up the pollution left behind at their former pulp mill in Port Angeles, Washington.
Although largely unknown, Miller Peninsula State Park is considered by many to be a crown jewel of the state park system, boasting long beaches with spectacular views and almost 2,000 acres of contiguous forest dotted with many wetlands.
Some long-time Washingtonians will remember reading newspaper stories in the early 1990s about plans to sell a large portion of the property to Mitsubishi, the Japanese megacorporation. Mitsubishi wanted to develop the property into a 100-million-dollar recreational community – a resort with two major golf courses, a lodge, and residential properties. "Basically, a new city," according to Dr. Darlene Schanfald, a founding member of the Olympic Environmental Council (OEC).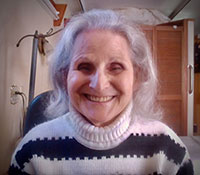 It was thanks in part to the efforts of members of the OEC, that those plans never came to be. "It was so backroom and quiet," said Dr. Schanfald, "I happened to discover it and became a whistleblower, and from there we started to organize state-wide." Dr. Schanfald helped found the Olympic Environmental Council in 1990, around the same time as she and her team were launching their efforts to protect Miller Peninsula State Park from the planned development.
OEC is an umbrella organization that brings together smaller environmental groups from across Washington's Jefferson and Clallam counties on the Olympic Peninsula. "Many of us in the two counties had been working together on issues just as friends," said Dr. Schanfald, "and we decided we needed a formal organization." OEC was founded as a result, bringing together 35 separate organizations. One benefit that OEC provides to its members is the 501c3 status needed to apply for grants.
"We work on everything from forestry, critical area ordinances, sewage issues, aquaculture, zoning, saving wetlands, comprehensive plans to hazardous waste sites," said Dr. Schanfald. She says that not much about OEC's approach has changed in the last 30 years- except to accommodate the pandemic. Before the pandemic, they often met in a member's home, and went door to door with their messages. That's changed, but they still write letters to the editor, take out ads, challenge permits and go to court, if need be. Dr. Schanfald does say that e-mail has ended the need for cutting and pasting their messaging like they used to do.
In the late 1990s, Dr. Schanfald built a state-wide coalition to insist that Rayonier, Inc., (now Rayonier A.M. Properties LLC, which has corporate offices in Jacksonville, Florida) be held responsible for the cleanup of the toxic waste that it planned to leave behind on land and in the water of Port Angeles Harbor, the site of its pulp mill in Port Angeles, Washington. Rayonier closed the pulp mill in May of 1997. "Rayonier's friends, including civic leaders, denied the existing pollution, although Rayonier was rated as the worst polluter in Washington for three years in a row according to the U.S. Environmental Protection Agency Toxic Disease Registry," said Dr. Schanfald. "But, ultimately we were successful." Since 2007, Rayonier has removed some of the pollution at the site. The Washington Department of Ecology's Toxic Cleanup Program staff, under the Model Toxics Control Act, is supervising the cleanup process, which is expected to take many more years.
Before Dr. Schanfald began her work as an environmental activist, she earned a Ph.D. in social-clinical psychology and helped run a sleep disorder clinic at the University of Mississippi Medical Center. Now she says it feels like she works 16 hours a day, seven days a week as a volunteer with OEC and other organizations. We at the UW SRP are grateful for her efforts and happy to continue our support for OEC members through our Community Engagement Core.