A version of this story was originally published in the Summer 2016 UW-SRP e*Bulletin.
Andrew Yeh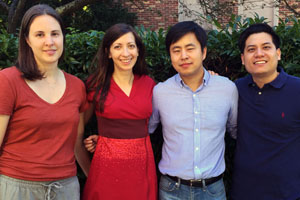 Andrew is a PhD candidate in Environmental Toxicology in the Department of Environmental and Occupational Health Sciences (DEOHS), working with Dr. Evan Gallagher (Biochemical Methods of Olfactory Injury in Salmon). Andrew received his B.S. in Biology from Duke University in 2008. As an undergraduate, he had the opportunity to do summer research in Japan and Taiwan, where he learned about pesticide-induced endocrine disruption in the highly endangered Formosan landlocked salmon. For Andrew, it was this introduction that fueled his interest in pursuing a graduate degree in the field of aquatic toxicology. Andrew's dissertation research involves examining the effects of pharmaceuticals and other contaminants of emerging concern on mitochondrial function in salmon. 
Andrew and Dr. Gallagher were co-authors with Jim Meador from the National Oceanic and Atmospheric Administration on a recent article "Contaminants of emerging concern in a large temperate estuary" that documented a large number of pharmaceuticals in fish from the Puget Sound in western Washington State. This research was was featured in several
media stories
in February and reached national audiences
in a sketch by Stephen Colbert in March
. 
Hao Wang
Hao is also a PhD candidate in Environmental Toxicology at DEOHS, working with Dr. Zhengui Xia (Cellular and Molecular Mechanisms of Cadmium Neurotoxicity). Earlier this year he presented a poster at the 2016 Society of Toxicology Meeting, 'The toxic effects of Cadmium on adult neurogenesis.' In June, Hao joined the Community Engagement Core staff in welcoming the Duwamish Valley Youth Corps (DVYC). Hao shared research findings from his studies on the impact of cadmium exposure on the brain as part of a group discussion with the youth, emphasizing the importance of reducing environmental exposures. 
Jacqueline Garrick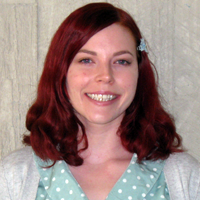 Jackie's research as a Ph.D student in Environmental Toxicology at DEOHS is with Dr. Lucio Costa (The Role of Paraoxonases in Modulating Cadmium and Manganese Neurotoxicity). Prior to joining the UW SRP team, Jackie had been a research scientist at UW, studying stomatal differentiation in plants. Her early training was in Veterinary Sciences, where her focus was on pathology and disease mechanisms. As a graduate Research Assistant in the Costa lab, her project focuses on molecular mechanisms of paraoxonase-2 (PON2) in the central nervous system. PON2 is an antioxidant enzyme widely expressed in brain tissue and is important for mitigation of oxidative stress, which is caused by a host of environmental toxicants. [Oxidative stress, refers to changes in cells that are also part of normal aging process in living organisms.] Jackie has co-authored two recent papers and is lead author on a publication now in press on the developmental expression of PON2. Last year, she described her research findings in an invited presentation at the International Conference on Paraoxonases in Alicante, Spain.
Kevin Heffern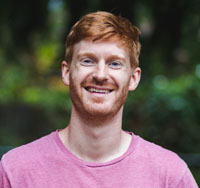 Kevin is a Masters student in Environmental Toxicology at DEOHS. He received his Bachelor of Sciences degree in chemistry at the University of Idaho. During that time, he worked as a research chemist contractor for the National Oceanographic and Atmospheric Association (NOAA) in Auke Bay Laboratories in Alaska. Outreach education opportunities for youth are central to NOAA programs and Kevin was involved with numerous science outreach events, as well as judging High School Science Fairs. Kevin reflects back to those days and identifies that his current road to a Master's Degree in Toxicology started in earnest with this summer employment. 
Today, Kevin's research with Dr. Evan Gallagher (Biochemical Methods of Olfactory Injury in Salmon) is on determining the olfactory toxicity of Zinc, Chromium, and Arsenic, metals that are present at Superfund sites. His research uses zebrafish as a model species and focuses on behavioral endpoints of neurotoxicity. Kevin's involvement with the SRP has provided him opportunities to work with the RTC/CEC staff, leading laboratory tours for middle school youth from the Duwamish Valley Youth Corps. Kevin sees engaging communities through science communication as an important facet of research.
Pamela Barrett, PhD
Pamela has been working as a postdoctoral associate with PI Dr. Rebecca Neumann since January 2016 in the Department of Civil and Environmental Engineering. She is involved in lake sampling as well as assisting with research translation for community and agency partners in the Arsenic in Shallow Unstratified and Seasonally Stratified Urban Lakes study. She presented project research, 'Enhanced transfer of arsenic into the aquatic food web in contaminated, oxic lakes in the Puget Sound lowland,' at the Gordon Research Conference
Pamela also plays a significant role as a mentor to undergraduate students working on the project. In June of this year, Pamela and Dr. Jim Gawel (co-PI in Project 5) mentored Erin Hull, an undergraduate at UW, as she presented a poster at the University of Washington Undergraduate Research Symposium on the Seattle Campus. Her poster, 'Arsenic in Shallow Polymictic and Seasonally Stratified Urban Lakes: Mobility, Bioaccumulation and Ecological Toxicity,' featured phytoplankton and zooplankton project data suggesting that aqueous arsenic concentrations in these lakes is not only bioavailable, but has the potential to travel up the food chain.
Post-Training Update: Judit Marsillach, PhD.
Dr. Judit Marsillach is a graduate of our trainee program. She received her PhD in biochemistry from the University Rovira i Virgili in Spain. Her research on the enzyme paraoxonase-1 and its role in chronic liver disease led her to pursue postdoctoral studies working with Drs. Costa and Furlong (Role of Paraoxonases (PONs) in Modulating Cadmium and Manganese Neurotoxicity).
In July, Judit received a Scientist Development Grant from the American Heart Association to study the plasma protein paraoxonase-1 (PON1) as an early biomarker of cardiovascular disease. Her previous research, and that of others, has shown that low levels of PON1 are a risk factor for a variety of oxidative stress-related diseases. She has also been invited to give a seminar at the Basic Research Workshop on 'Current therapeutic strategies against atherosclerosis," to be held in September at the 5th International Congress on Lipid Metabolism & Atherosclerosis in Seoul, Korea. Judit recently joined the faculty in the Department of Medicine - Division of Medical Genetics at the UW where she will continue her collaborative studies with UW SRP investigators.