Welcome to CHanGE!
Becoming a member of CHanGE connects you to other people in Seattle and around the world working on climate change and health. CHanGE members come together regularly for seminars and discussions around topics of shared interest, and meet as a group once a year to share ideas and progress on CHanGE's major focus areas. In addition to community and collaborations, CHanGE members have access to a number of services and opportunities to support new research collaborations, build skills in climate and health research and teaching, and enhance opportunities for students. Faculty, staff, students, and interested community members are all eligible to join.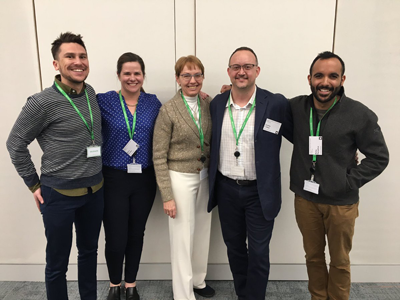 CHanGE Members come from a wide range of disciplines and represent schools and colleges across the UW, other colleges and universities, and community and governmental organizations. Their expertise touches on all areas of global environmental change and health, from building evidence related to the health impacts of environmental changes to developing, implementing, and evaluating policies, programs, and other interventions to reduce risks. CHanGE members come together to study, teach, serve, and share their work on climate and health locally and around the world. Faculty, students, staff, community members - all are welcome!
Apply to become a CHanGE member
For Members
CHanGE connects its members with other academic and community partners and offers its members a wealth of resources. Some benefits of membership include access to curricular and other teaching resources, climate and health research methods and tutorials, weather and climate data, tools for studying climate and health interventions and for visualizing climate and health impacts, specialized information on climate and health in the Northwest and globally, expertise on vulnerability and adaptation assessments, and tools for planning adaptation activities and estimating mitigation health co-benefits. Members and their trainees are also able to access funds for travel to present their work.