Welcome to the Center for Health and the Global Environment (CHanGE) at the University of Washington.
Our planet's health is inextricably linked to our own health and the socioecological systems that support us. We can already see the direct health impacts of climate change all around us, from wildfires to flooding to extreme heat. 
The indirect health impacts—loss of livelihoods, population displacement, conflict and the effects on nutrition and mental health—may be of even greater concern over the long term.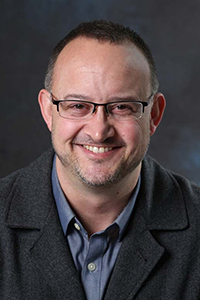 In 2014, we launched CHanGE with the vision of centering health in climate action. Efforts to reduce greenhouse gas emissions, prepare for, and respond to climate change change impacts must be designed with health impacts in mind. By working with partners in and outside of the University of Washington, CHanGE is preparing the next generation of researchers and health practitioners, conducting actionable research, and ensuring that research ultimately informs decision-making.
We already know a lot about the damage caused by our dependence on fossil fuels and the subsequent effects on the climate. What we need to understand now is how to more quickly and effectively reduce these risks, protect health and bring proven tools, technologies and interventions to scale. 
We need broad coalitions and systemic change to address the climate and health challenges we face. We need to ground our work in an unwavering commitment to equity. We need to focus on climate action in communities in the Pacific Northwest, across the United States and around the world. And to do it all, we need to equip the next generation of researchers, scholars and leaders for the challenges they will face and opportunities they can create. 
There is a place for you in CHanGE. Whether you are a student, community member, health practitioner, academic researcher, policymaker or member of an environmental organization, we invite you to join us as a member.
The University of Washington has tremendous resources, deep expertise and wide networks of collaborators. Together, we can harness these resources to put health in climate action and to advance climate concerns in public health.
Take some time to browse our site, learn about our members, explore our educational opportunities, be inspired by our innovative research and get a sense of how CHanGE is bringing our vision to life. Then reach out, connect and engage with us. 
Jeremy Hess, MD, MPH
Director, CHanGE
Professor, Emergency Medicine, Environmental and Occupational Health Sciences, and Global Health
University of Washington