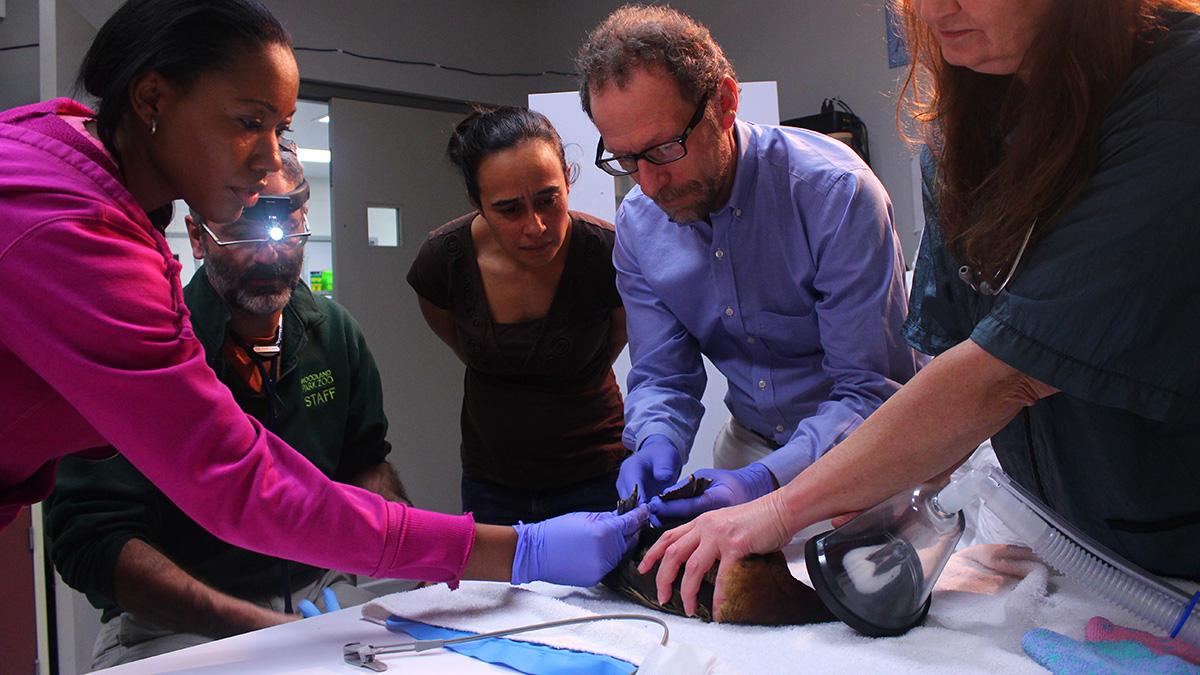 Decoding the connections between the health of people, animals and the environment we share
The Center for One Health Research (COHR) at the University of Washington investigates the health linkages among humans, animals and their shared environments.  
One Health emphasizes the connections across these three elements and seeks a healthy co-existence between humans and animals in sustainable ecosystems. COHR is based in the UW Department of Environmental & Occupational Health Sciences and operates in partnership with the UW Department of Global Health.
Research areas of focus
Our researchers pioneer integrated research and practice approaches to investigate zoonotic and infectious diseases, the microbiome, antimicrobial resistance and the human-animal bond.
We use a transdisciplinary approach to explore how to:
Prevent, detect and respond to emerging infectious disease outbreaks.
Understand what animal disease events can tell us about environmental health hazards.
Learn from animals about new treatments for human diseases.
Respond to environmental disasters involving humans and animals.
Feed 9 billion people while preserving ecosystems.
Adapt to and mitigate climate change.
Optimize biodiversity for the planet and our bodies.