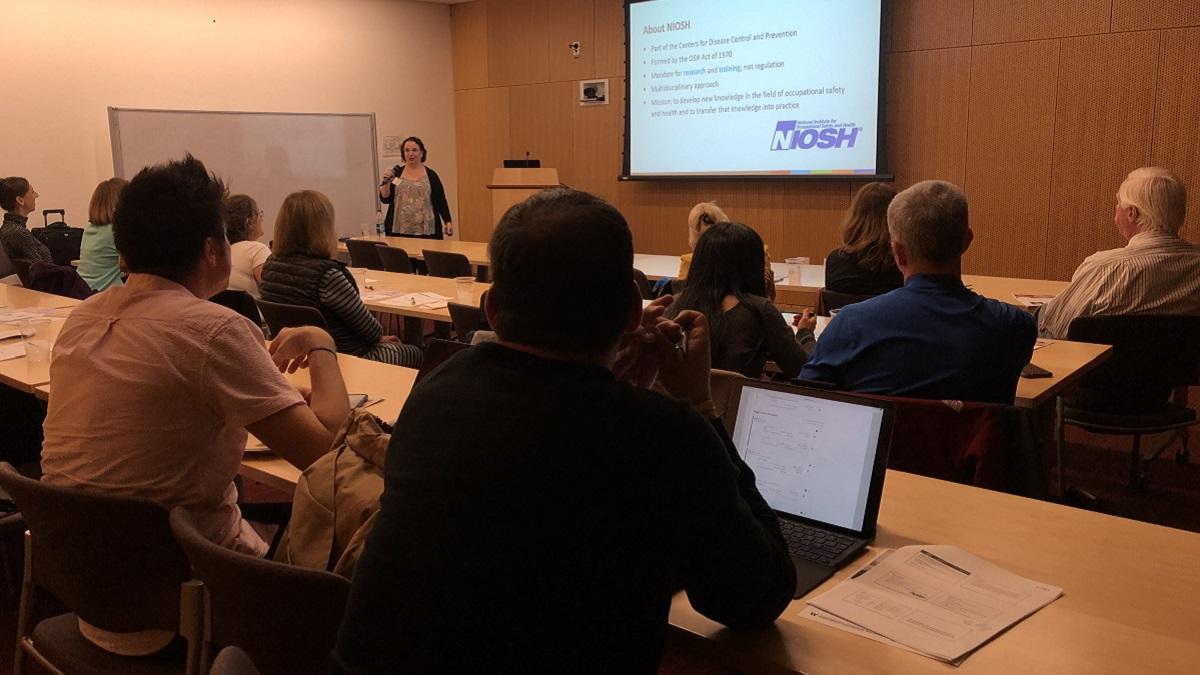 We annually produce a three-part lecture series intended for an audience of occupational and environmental medicine physicians, physician assistants, nurses, industrial hygienists and other occupational health professionals involved in treating patients with multiple or complex medical conditions in occupational and environmental medicine.
The lecture series is produced in partnership with Continuing Education Programs in the University of Washington Department of Environmental & Occupational Health Sciences.
Lectures address the evaluation, treatment and prevention of disease and injuries related to environmental and occupational exposures encountered by physicians and their colleagues in local, regional and international settings.
At this venue for interdisciplinary education and professional networking, topics typically address:
Current issues and emerging trends in occupational and environmental medicine.
Practical applications of new scientific discoveries.
Best practices in occupational and environmental medicine.
Previous presentations include:
Chemical Exposures in the Workplace and the Use of Safer Chemical Alternatives.
The Health Implications of Exposure to Wildfire Smoke: In Firefighters, Other Outdoor Workers and Vulnerable Populations.
Exoskeletons in the Workplace: New Technology to Reduce Fatigue and Augment Return to Work?
Continuing Education credits are available for most events. For the current Grand Rounds schedule and additional information, please visit our series on the CE website.