Degree at a glance
About the degree and residency training
Program geared toward physicians
About the degree
Culminating experience
Complete a research thesis or culminating practice-based project
Student projects
Tuition & funding support
$24,192 for annual in-state tuition and fees
Funding support
About the degree
Applicants to the MPH in Occupational and Environmental Medicine (OEM) must first be accepted into the UW Occupational and Environmental Medicine Residency Program or the Madigan Preventive Medicine/Public Health Residency Program. Experience in clinical medicine, military medicine, research, policy or public health practice strengthens an application.
OEM is a wide-ranging preventive medicine specialty focused on the evaluation, treatment and prevention of disease related to environmental and occupational exposures. OEM physicians treat work-related injuries and diseases, recognize and resolve workplace and environmental hazards, conduct research to understand and prevent illnesses and injuries related to the workplace and the environment, and guide occupational and environmental health public policy.
Upon completion of the degree and the two-year residency in either OEM or Public Health, participants are eligible for board certification by the American Board of Preventive Medicine.
As a student in the MPH in Occupational and Environmental Medicine program, you will:
Take six MPH core courses focused around cross-cutting themes in public health, including: ethics and equity; global and local perspectives; communication skills, systems thinking and leadership and collaborative skills; and the evidence-to-action-and-back cycle.
Gain hands-on, real-world experience through a clinic-based practicum experience under the guidance of a faculty adviser and a practicum site supervisor.
Take common core courses in environmental and occupational health sciences introducing foundational concepts and skills, including: risk assessment, management and communication; assessment and management of exposures to environmental hazards; and the core principles of toxicology.
Learn about the epidemiology and management of occupational and environmental diseases and develop skills in occupational health and safety hazard recognition in a variety of industrial settings.
Complete a culminating experience (thesis or project) showcasing your ability to integrate the skills you have learned to address an environmental or occupational health problem.
View degree requirements, sample schedule and competencies - Thesis
View degree requirements, sample schedule and competencies - Capstone
Culminating experience
Complete either a research thesis or a practice-based project. Students choosing the thesis option formulate and test a hypothesis, then share and defend their results in a written thesis. Students choosing the project option participate in a supervised field study where they collect and analyze information, produce a practical solution to a real-world challenge and share their results through a project report and final presentation.
MPH in Environmental Health Sciences: Student research projects
Career support
Our comprehensive career support services include a dedicated internship and career support manager who provides DEOHS graduate students with:
Personalized, one-on-one career advising for current students and recent graduates.
Help with finding internships and jobs.
Networking opportunities.
Employer information sessions with representatives from industry, consulting, government agencies and advocacy organizations.
Access to a LinkedIn networking group, internal internship boards and public health job sites.
Learn about career services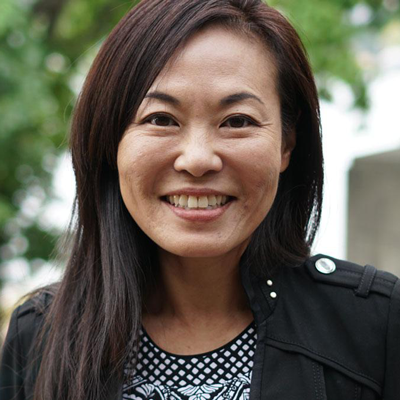 Alumni profile
I hope to take advantage of my coursework to explore potential solutions that protect our pilots as well as other service members from long-term injury and illness.
Dr. Marian Hyatt,
Flight Surgeon, US Army
Read more