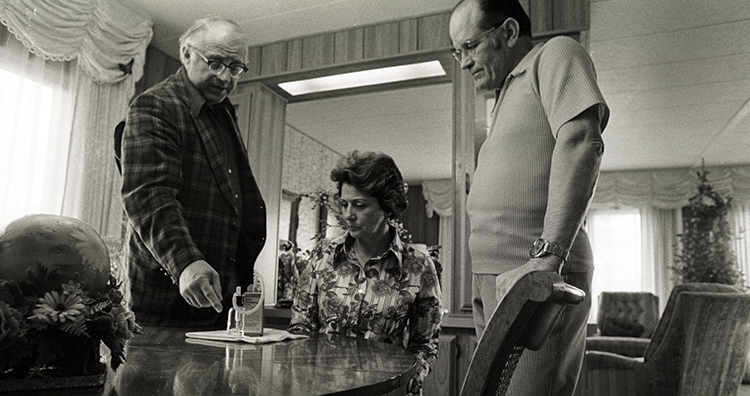 For more than 70 years, the Department of Environmental & Occupational Health Sciences (DEOHS) at the University of Washington has been at the leading edge of research and education in environmental and workplace health and safety.
With more than 1,100 graduates over the past 70 years, DEOHS is creating a skilled workforce of health and safety professionals and researchers who are leaders in government, the corporate sector, academia and nonprofits.
Our work in environmental health
In 1947, the UW used the term "environmental health" to identify a new division within the Department of Preventive Medicine, which included an undergraduate program in Sanitary Science (renamed Environmental Health) and an Environmental Research Laboratory.
The environmental emphasis was strengthened in 1963 when the Washington Legislature funded the Environmental Research Laboratory and construction of the F wing in the Magnuson Health Sciences Complex to house the environmental health program.
In 1970, Environmental Health became a formal department in the new School of Public Health and Community Medicine. A preventive medicine residency program began shortly thereafter.
The words "occupational" and "sciences" were added to the Department of Environmental Health's name in 2003.
Our work in occupational health
In 1947, the University of Washington offered its first industrial hygiene courses through the School of Medicine.
In 1963, the Washington Legislature funded the program's Environmental Research Laboratory to do research, teaching and service in occupational health.
In the 1970s, DEOHS began receiving federal training funds from the National Institute for Occupational Safety and Health to serve as a regional resource in occupational safety and health. The Northwest Center for Occupational Health and Safety, housed in DEOHS, was established in 1977. DEOHS also developed a collaborative relationship with the UW Department of Medicine to run the occupational medicine program, and with the School of Nursing to administer the occupational health nursing program.
More on DEOHS history