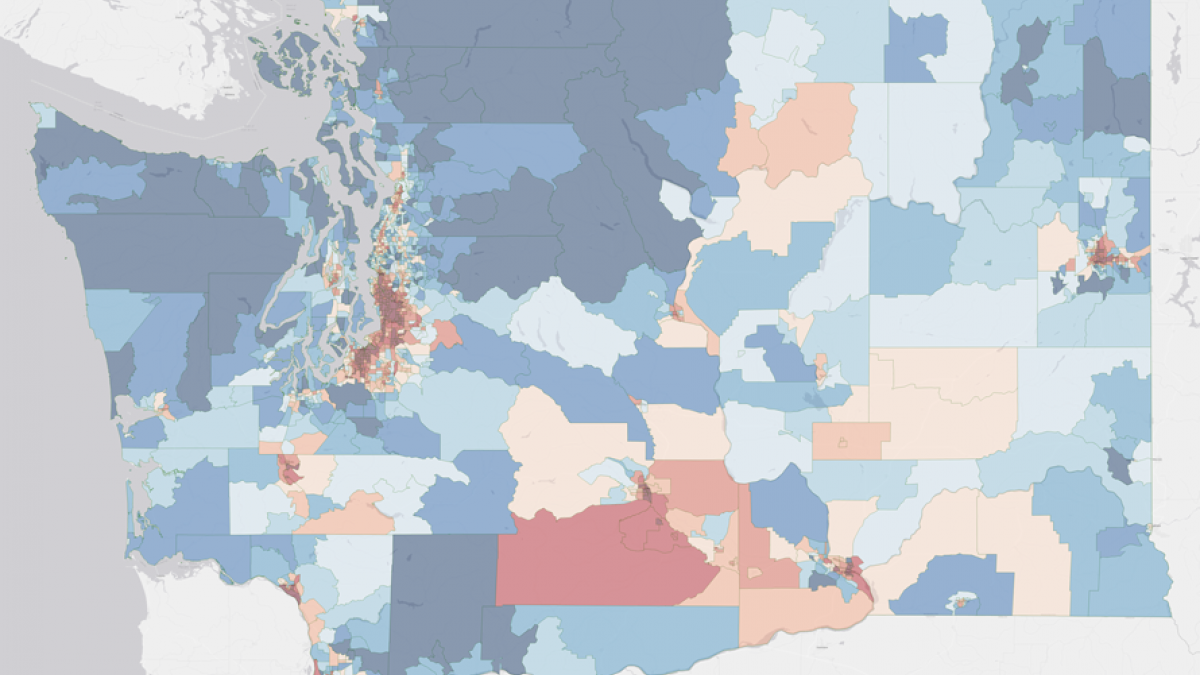 Interactive mapping tool developed by DEOHS and our partners ranks Washington communities most impacted by environmental health risks
The UW Department of Environmental & Occupational Health Sciences (DEOHS) collaborated with partners across Washington to develop an interactive tool that ranks the cumulative risk each neighborhood in Washington faces from environmental factors that influence health outcomes.
The Washington Environmental Health Disparities Map is a free online tool that features customizable map views to pinpoint where living and economic conditions combine with pollution to contribute to inequitable health outcomes and unequal access to healthy communities.
The tool is hosted by the Washington State Department of Health through its Washington Tracking Network. The tool is available at: https://fortress.wa.gov/doh/wtn/WTNIBL/. It uses state and national data to map 19 indicators of community health, including exposure to diesel emissions, proximity to hazardous waste facilities, housing affordability and race.
The data are combined into a cumulative score reflecting environmental and socioeconomic risk factors that allows for comparison across Washington's more than 1,450 US Census tracts.
About the project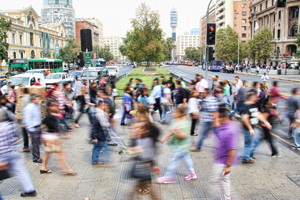 The tool was developed over two years through a process shaped by input from affected communities through a series of 11 statewide "listening sessions."
Participants included community groups representing communities of color, immigrants, tribes, farmworkers, the elderly and other groups disproportionately impacted by pollution.
The mapping tool can be used to inform state and local environmental policy, funding priorities, environmental justice advocacy and regulation enforcement to reduce health inequities across communities.
Read the full report about the tool's development and methodology: DOWNLOAD THE REPORT ❯
Read the policy applications brief developed by DEOHS and Front and Centered: DOWNLOAD THE BRIEF ❯
About the partners
The tool was developed by an innovative, cross-sector collaboration among DEOHS, government agencies and community-based organizations representing disadvantaged and underrepresented populations.
Our partners include:
Front and Centered, a coalition of community organizations in Washington.
The Washington State Department of Health.
The Washington State Department of Ecology.
The Puget Sound Clean Air Agency.
Publications
In addition to the Methodology Report and Policy Brief above, the project is described in these peer-reviewed publications:
Min, E., Gruen, D., Banerjee, D., Echeverria, T., Freelander, L., Schmeltz, M., Saganić, E., Piazza, M., Galaviz, V.E., Yost, M., Seto, E.Y.W. (2019) The Washington State Environmental Health Disparities Map: Development of a Community-Responsive Cumulative Impacts Assessment Tool. Int. J. Environ. Res. Public Health, 16(22), 4470. doi:10.3390/ijerph16224470
Contact us
We welcome opportunities to partner with others in continuing to develop the mapping tool. Please contact us: envmap@uw.edu