Occupational and Environmental Medicine (OEM) at the University of Washington (UW) is a joint program between the Department of Environmental & Occupational Health Sciences (School of Public Health), the Department of Medicine and the Division of General Internal Medicine (School of Medicine).
The goal of UW OEM is to use evidence-based clinical approaches, cutting-edge research and interdisciplinary training to address regional and emerging occupational and environmental medicine needs.
Our OEM Clinic at Harborview Medical Center has served the occupational medicine needs of the state of Washington and the region since 1981. The clinic works with patients, labor, employers, community groups and others to prevent, diagnose and treat injuries and diseases caused or aggravated by work or community environmental exposures.
Clinic funding comes from Harborview, the state of Washington through Medical Aid and Accident Funds and other sources.
Now hiring
Occupational and Environmental Medicine Program Director
Associate or Full Professor without tenure, General Internal Medicine
The University of Washington (UW) Department of Medicine (DoM), Division of General Internal Medicine (GIM) is seeking applicants for a full-time (1.0 FTE) faculty position based in the Occupational and Environmental Medicine Program (OEM), based at Harborview Medical Center (HMC). The selected applicant will serve as the Program Director for OEM, a joint activity of the Department of Medicine in the School of Medicine (SoM) and the Department of Environmental & Occupational Health Sciences in the School of Public Health (DEOHS/SPH). This position will be at the Associate Professor or full Professor rank (without tenure due to funding). Salary and academic appointment at University of Washington will be commensurate with experience, qualifications, and academic rank.
Occupational Medicine Residency Administrator
The Occupational Medicine Residency Administrator reports to the Program Operations Specialist in GIM to support the program director, clinic director, and residency director in the operations of the OEMP. This position administers the day-to-day operations of the OEM residency/fellowship and will require basic understanding and knowledge of Accreditation Council for Graduate Medical Education (ACGME) requirements for resident and medical student teaching. The Program Operations Specialist works directly with the residency director and manager of program operations to communicate and lead residents, participating sites, and other departments, and must be knowledgeable about patient care/operational activities at the various training sites in which the residents rotate. In addition, this position works extensively with various faculty members and the clinical staff at the OEM clinic to coordinate, schedule, and monitor program activities to meet the program's defined goals.
Fast Facts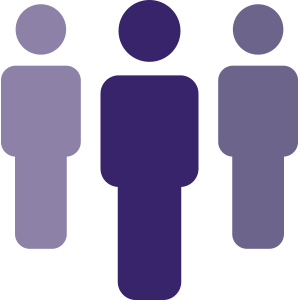 800
Annual visits to the OEM Clinic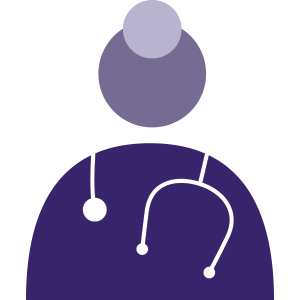 300
Professionals trained annually
200
Peer-reviewed publications and products over the last 5 years

4
States served in EPA Region X