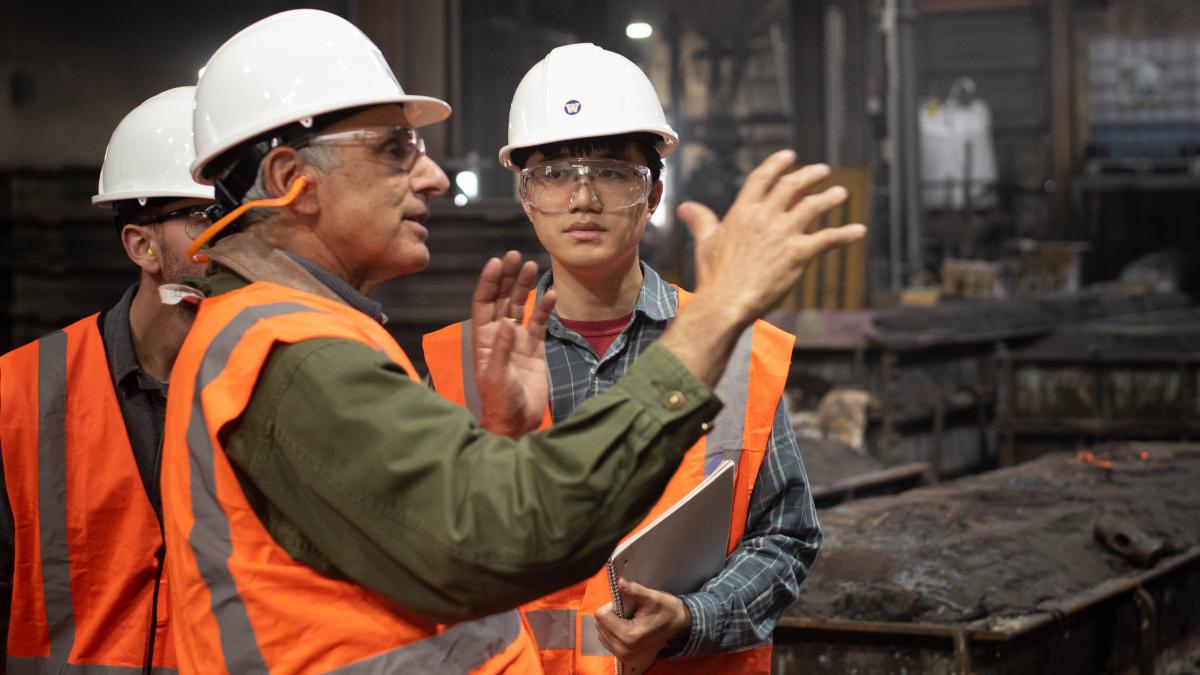 DEOHS has been at the forefront of education and research into worker health and safety and environmental health for more than 75 years
The University of Washington Department of Environmental & Occupational Health Sciences (DEOHS) began in 1947 as a small program to train undergraduate students in sanitary science. The program, initially part of the UW School of Medicine, became one of four departments in the new UW School of Public Health and Community Medicine in 1970.
Today, the department's vision reflects our broad scope: to create sustainable communities where everyone has access to clean air, clean water, safe food and safe workplaces.
With more than 1,500 graduates over the past 75 years, DEOHS is creating a skilled workforce of health and safety professionals and researchers who are leaders in government, academia, nonprofits and the corporate sector.
From our first class of just five students, DEOHS now offers bachelor's, master's and doctorate degrees and supports more than 75 funded research projects and centers that investigate how environmental and workplace factors affect health.
We are at the forefront of research into protecting workers from on-the-job injuries and illnesses; the health effects of air pollution, climate change and environmental toxicants; and the detection and control of microbial risks, infectious diseases and waterborne pathogens.
Read more about the history of the UW School of Public Health and DEOHS: 50 years of saving lives, serving the public
Department milestones
1951: The program launches the Environmental Health Laboratory to support industrial hygiene services for industry and air pollution studies for local governments.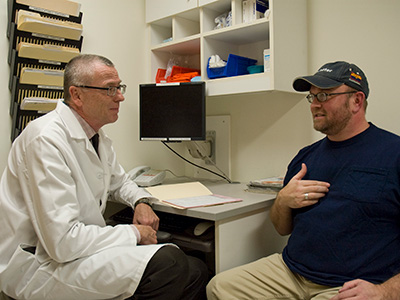 1963: The Washington State Legislature allocates a portion of workers' compensation funds to expand the lab and support our work in research, teaching and service to improve occupational health for Washington's workers. Today, this funding supports a range of services, including the Occupational and Environmental Medicine Clinic at Harborview Medical Center, our Continuing Education programs and free on-site workplace safety evaluations from our Field Research and Consultation Group.
1977: The Northwest Center for Occupational Health and Safety, housed in DEOHS, is launched with funding from the National Institute for Occupational Safety and Health. The center offers financial support to graduate students in occupational health and safety and continuing education for practitioners in the field.
1979: Dr. John T. Wilson, Jr., is hired as department chair.
1982: Dr. Gilbert Omenn is hired as department chair, then becomes dean of the UW School of Public Health. Omenn champions toxicology as a department research focus, and the UW offers its first undergraduate course in toxicology. Sheldon Murphy is recruited as the new department chair.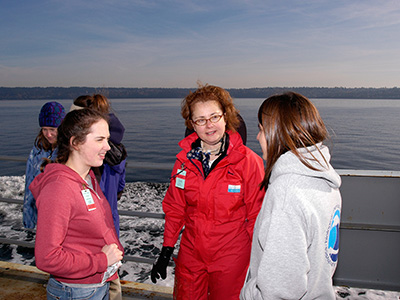 1986: The department receives funding from the National Institute of Environmental Health Sciences to establish the UW Superfund Research Program, which remained active until 2023 conducting and communicating about research on the impacts of metal neurotoxicity on human and ecological health, focusing on metals that commonly occur at Superfund hazardous waste sites.
1991: Gerald Van Belle is named department chair after Murphy's untimely death.
1995: The department's first PhD student graduates.
1996: The Pacific Northwest Agricultural Safety and Health Center, part of DEOHS, is founded with funding from NIOSH to address health and safety concerns in the farming, fishing and forestry workforces.
2000: David Kalman is named department chair.
2005: The US Environmental Protection Agency awards its largest-ever research grant to DEOHS to study the connection between air pollution and cardiovascular disease.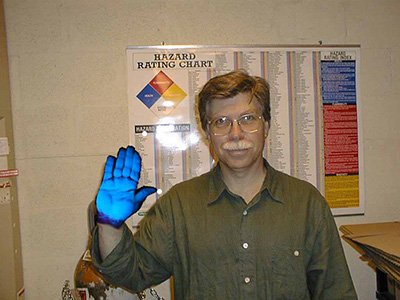 2013: The department launches the UW Center for One Health Research, investigating the links between people, animals and the environment we share.
2014: Michael Yost is named chair of the department.
2017: The department ranks fifth in the world among all public and private universities for environmental and occupational health programs, according to the Center for World University Rankings.
2019: An interactive mapping tool developed by DEOHS and our partners ranks Washington communities that are most impacted by environmental health risks. State policymakers will use the tool to inform the state's transition to 100% clean energy by 2045.
2019: A DEOHS-led study funded by the Washington State Legislature finds that communities underneath and downwind of jets landing at Sea-Tac International Airport are exposed to a type of ultrafine air pollution distinctly associated with aircraft.
2020: DEOHS responds to COVID-19 with research and services to protect workers and build resilient communities during the global pandemic.
2021: As summers get hotter and drought conditions continue across the West, DEOHS researchers are at the forefront of an emerging area of science: investigating and communicating about the health risks of wildfire smoke.
2022: DEOHS research has broadened our understanding of how the quality of the air we breathe impacts our health, with our research teams and community partners testing new solutions to protect children, essential workers, low-income communities, the elderly and others who are most vulnerable to harm from breathing dirty air.
2022: DEOHS is ranked No. 7 in the world for environmental and occupational health sciences (No. 3 in the US) by US News & World Report.
2023: DEOHS collaborates with cross-sector partners on how to protect health in extreme heat and prepare for a hotter future in the Pacific Northwest.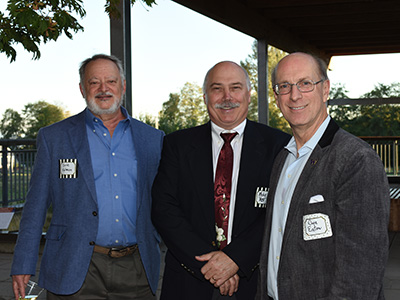 Learn more about our history