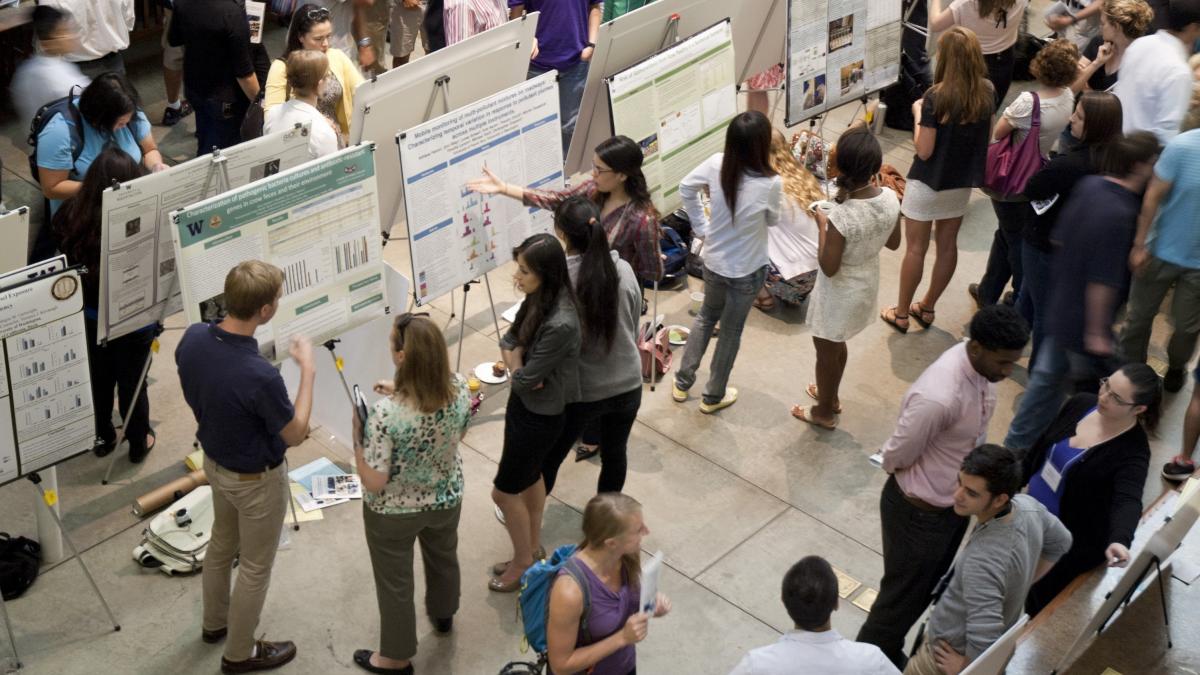 Student funding packages available
NWCOHS provides generous funding packages for qualified graduate students pursuing master's or doctoral degrees in one of our academic programs.
Traineeships pay for tuition, student health insurance, fees and living stipends.
Grants are funded by the National Institute for Occupational Safety and Health and vary each year depending on the availability of funds and the number of trainees.
Funding awards are made separately and subsequent to admission to a program. Awards are only available to US citizens or permanent residents and are generally made on a 9- to 12-month basis, depending on the academic program.
Awards are contingent on enrollment in the program and meeting program and center requirements.
Learn more about our programs and where to apply:
Industrial Hygiene  Occupational Health Nursing  Occupational Medicine Residency  Occupational Health Services Research  Occupational Health at the Human-Animal Interface  Work and Health Graduate Certificate 
Trainee Requirements
The Northwest Center for Occupational Health and Safety (NWCOHS) is a National Institute for Occupational Safety and Health (NIOSH)-funded Education and Research Center (ERC). As a condition of grant funding, all trainees must meet the following requirements.
Requirements include:
Trainees must maintain satisfactory progress in their degree or certificate program.
Trainees must participate in NWCOHS Center-wide Events (quarterly interdisciplinary activities including lectures, discussions, field trips, etc.)
Trainees must participate in quarterly responsible conduct of research (ethics) training in the first year of their ERC appointment (Note: OHSR trainees must participate in the Biomedical Research Integrity Lecture Series on research ethics).
Trainees must complete Human Subjects Training in the first year of the NWCOHS appointment.
Trainees must seek approval from their Program Director for any outside work commitment to ensure it does not interfere with, detract from, or prolong the trainee's approved training program. 
Trainees must acknowledge NIOSH support on papers, presentations, etc. Acknowledgements should take the form: "Research reported in this [publication/poster] was supported by the National Institute for Occupational Safety and Health (NIOSH) under Federal Training Grant T42OH008433. The content is solely the responsibility of the authors and does not necessarily represent the official views of NIOSH."
Individual programs or departments may have additional requirements than those listed above. By accepting ERC support, trainees agree to meet the requirements as outlined above. Questions or concerns regarding these expectations can be directed to the NWCOHS Director or Deputy Director. 
See the 2022-2023 NWCOHS Trainee Information and Requirements for additional details.