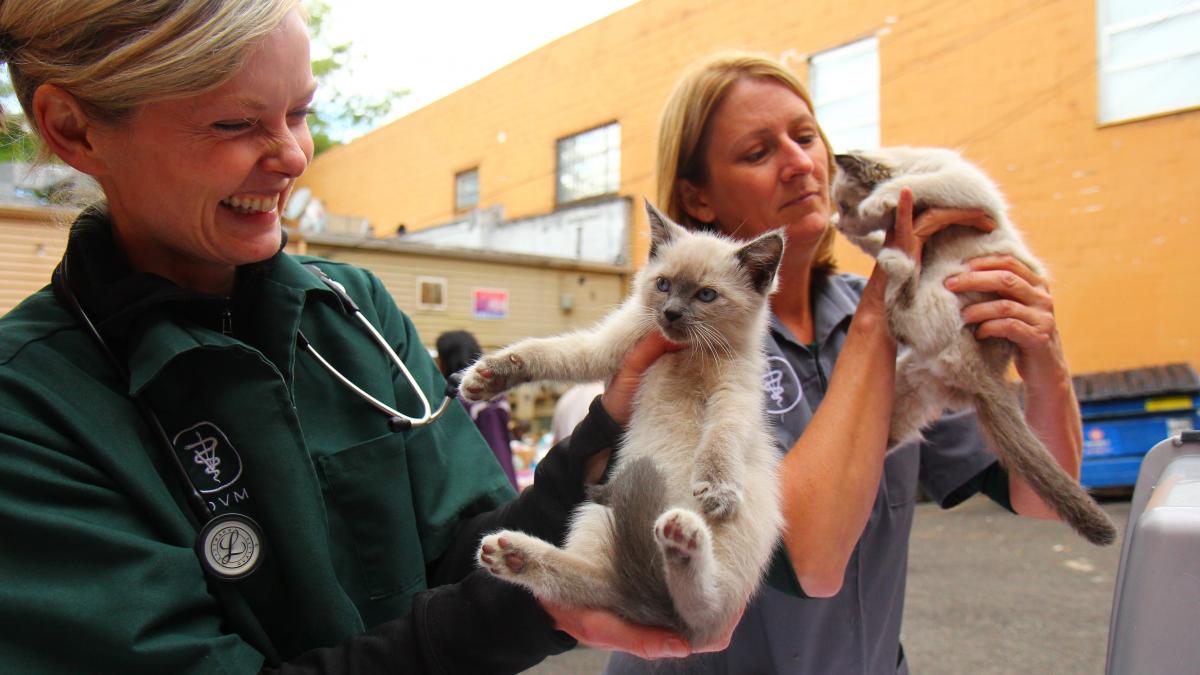 The Occupational Health at the Human-Animal Interface (OHHAI) research training program supports students in the development of new competencies for research and for providing preventive occupational health services to workers in a wide range of animal contact settings—from research facilities to veterinary hospitals, zoos and agriculture.
The program uses an innovative and interdisciplinary "One Health" paradigm, an integrated, transdisciplinary approach to health problems involving humans, animals and the rapidly changing environments we share.
Trainees complete the requirements for the MPH in One Health in the UW Department of Environmental & Occupational Health Sciences and take supplemental coursework in zoonotic infectious disease, ergonomics and safety principles.
A seminar course called "Current Issues of Occupational Health at the Human-Animal Interface" serves as an anchoring core component of the program.
Central to the program is the completion of an experiential practicum and a research project on the occupational health of animal workers.
To apply or for more information: https://deohs.washington.edu/cohr/ohhai
OHHAI Program Director
Core faculty
Marguerite Pappaioanou, DVM, MPVM, PhD
Sally Thompson- Iritani, DVM PhD
Supporting faculty
Darin Collins, DVM
Beth Lipton, DVM, MPH
Julianne Meisner, DVM, MS