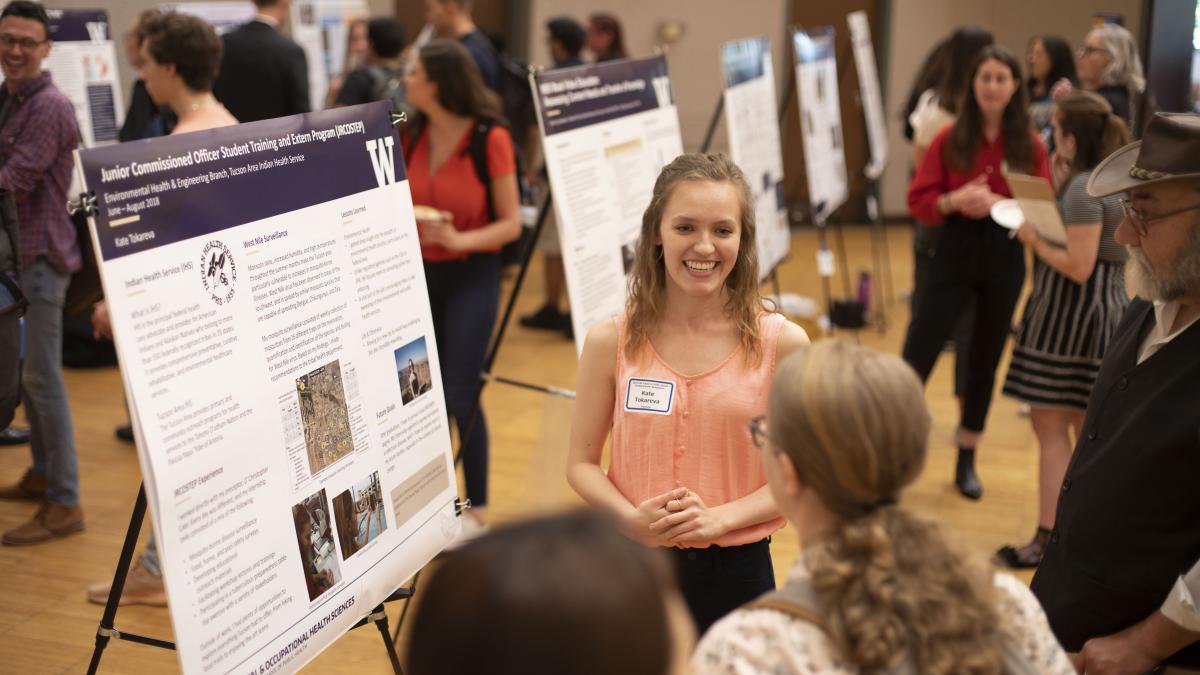 An interdisciplinary approach to learning
The Northwest Center for Occupational Health and Safety (NWCOHS) trains future occupational health professionals through our interdisciplinary programs. 
NWCOHS is housed in the University of Washington Department of Environmental & Occupational Health Sciences and brings together faculty from the UW Schools of Public Health, Nursing and Medicine.
Students are actively engaged in research and professional development activities. Opportunities include internships, practica, field research, professional conferences, networking and cross-sector collaboration. 
We work with partners across our four-state region, including governments, businesses, labor, nonprofit organizations and peer academic institutions. This gives students opportunities to engage with community partners, develop professional connections and increase their health impact.
Our students pursue MS, MPH and PhD degrees in: