OHHAI trainee seeks to improve human and animal well-being in lab animal research
November 17, 2023
Rita Bellanca is a first year student in the MS Environmental Health Sciences program and a trainee in the Northwest Center for Occupational Health and Safety (NWCOHS) Occupational Health at the Human-Animal Interface (OHHAI) program. Bellanca is also a Research Scientist and Head of the Behavioral Management Services (BMS) at the Washington National Primate Research Center.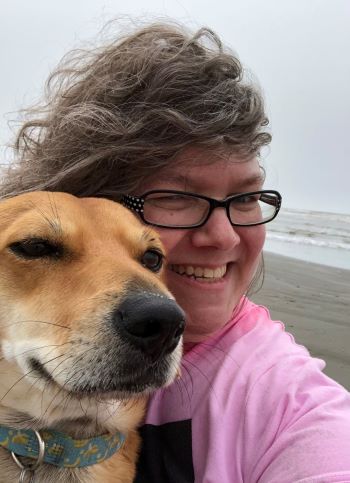 The goal of BMS is to attend to the psychological well-being of nonhuman primates through methods such as socialization, enrichment and positive reinforcement training. Bellanca has been passionate about this for over 30 years, since graduating from UW with a BA in Anthropology in the early 1990s. Over the past three decades, she has also become increasingly interested in human well-being, especially amongst animal caregivers in a research setting.
In 2016, she was honored to become an inaugural member (and current vice-chair) of the UW's Dare 2 Care Compassion in Science program which is dedicated to raising awareness of compassion fatigue and providing tools for managing it within the community of lab animal professionals. The D2C provides resources such as peer-to-peer support, self-care strategies to promote resiliency, annual commemorations to honor both the animals and caregivers, and quarterly reflection events which promote compassion satisfaction by allowing researchers to highlight their important work as well as the vital role animal caregivers play in those scientific endeavors.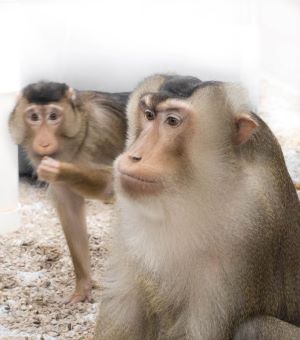 In 2019, Bellanca created (and currently chairs) CARE, a group dedicated to supporting individual compassion satisfaction programs across the seven National Primate Research Centers. Subsequently, she also became a member of the North American 3Rs Collaborative Initiative on Compassion Fatigue (The 3Rs Collaborative). NWCOHS has provided funding to the 3Rs Collaborative through the Professional Training Opportunities Program to support the development of targeted wellness resources that would allow other animal research facilities to successfully implement their own programs to address compassion fatigue and promote compassion satisfaction. This research is well underway - the resource packets have been shared with participating facilities, initial evaluations have been made, and the first publication is in progress. 
Bellanca says she is excited to be returning to the UW as a graduate student at this stage in her life. The human animal bond continuously inspires her and she hopes to use her MS training experience to improve both human and animal well-being in lab animal research and elsewhere. 
Cover photo credit: Randy Kyes, Macaca mulatta female and her offspring.