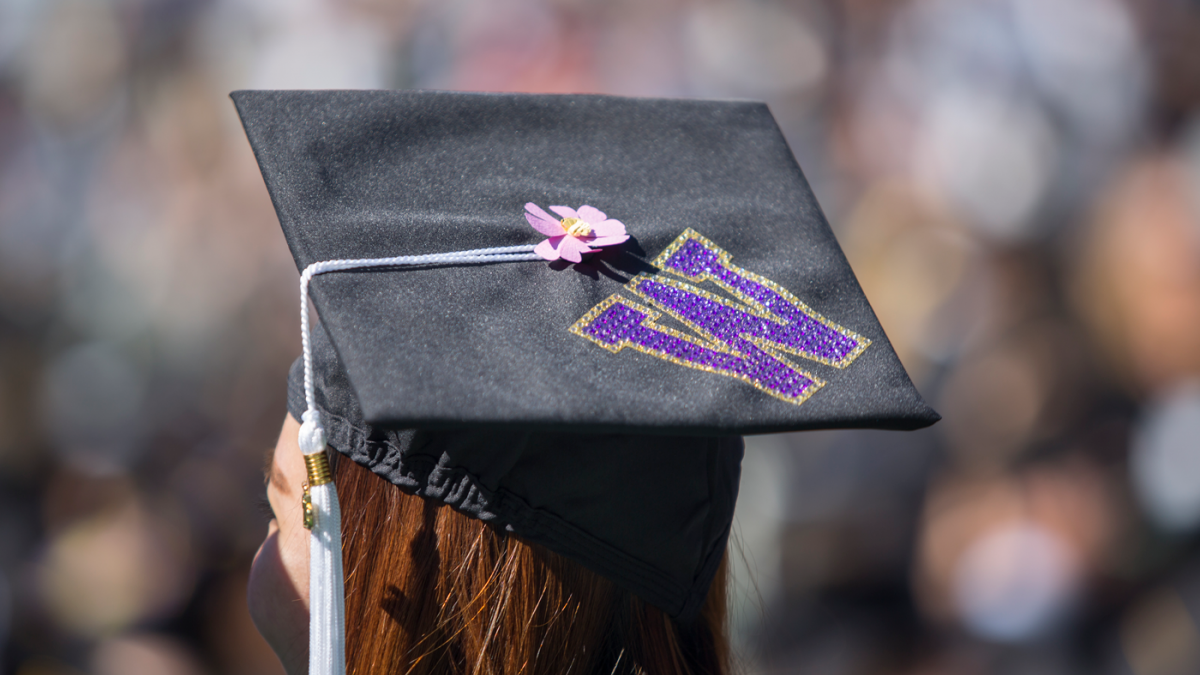 Tuition and fees
Tuition rates and fees for all department graduate degree options are updated and posted on the Office of Planning and Budgeting's website under the following tuition categories (both resident and non-resident rates):
All PhD degrees: Tuition category "SPH PhD Program"
All MS degrees: Tuition category "SPH Masters (excl MPH)"
All MPH degrees: Tuition category "Master of Public Health"
To be considered a full-time graduate student, students must be enrolled in at least 10 credits per quarter. The Office of Student Financial Aid provides the estimated cost of attendance for undergraduate and graduate students.
In-state tuition for MS and PhD students who are residents of 16 Western states
The Western Interstate Commission for Higher Education (WICHE) is a 16-state and territory commission working to improve access to higher education for students in the Western region by reducing student tuition to a resident rate. All of our department's graduate degree options (excluding Master of Public Health degrees) are part of WICHE's Western Regional Graduate Program (WRGP), which makes this program available to students who can demonstrate residency in a participating state or territory for the 12 months prior to the start of their graduate degree program. Participating states are listed on the WRGP website. Eligible admitted students with residency in any of these states who apply for the WRGP rate will be charged the UW's resident tuition rate instead of the non-resident rate.
Types of support
Student financial aid
US citizens and permanent residents are strongly encouraged to complete a Free Application for Federal Student Aid (FAFSA) each year by January 15 to be considered for priority financial aid. We encourage students to submit a FAFSA regardless of whether they intend to borrow any state or federal aid, so that the University may assess them for other need-based funding. There are also scholarships that require students to have a current FAFSA on file in order to be considered. Contact the UW Financial Aid Office for additional information.
Traineeships and fellowships: Graduate level
Our department offers several graduate-level traineeships that provide stipends, tuition support and insurance benefits are available to graduate students and postdoctoral fellows who are US citizens or permanent residents.
In addition, new or continuing students may apply for individual fellowships, which are primarily funded from federal sources like the National Institutes of Health, Centers for Disease Control and Prevention, the Environmental Protection Agency and other sources.
There are also limited fellowships available from private sources, including foundations, private business and professional organizations such as the American Industrial Hygiene Association, the Society of Toxicology, the National Environmental Health Association and the National Science Foundation.
Traineeships and fellowships: Undergraduate level
Undergraduate students from traditionally underrepresented backgrounds from any major can apply for the Supporting Undergraduate Research Experience in Environmental Health (SURE-EH) program. SURE-EH students are paid on an hourly basis to conduct research.
Recruitment awards
The Achievement Rewards for College Scientists (ARCS) fellowship provides a total recruitment bonus of $17,500 ($7,500 in year one and $5,000 in years two and three). These funds are in addition to funding via Academic Service Employees (research teaching and staff assistantships).
The Top Scholar award provides funding support in the first three quarters of year one support.
The Graduate Opportunity and Minority Access Program (Go-Map) fellowship provides funding support in the first three quarters of year 1, with a match of an additional three quarters in year 2.
Research, teaching and staff assistantships (Academic Service Employees)
New and continuing students can also apply each year for limited open research, teaching and staff assistantship positions. These positions are competitive.
Occupational and environmental medicine residency program funding
Questions about funding for the Occupational and Environmental Medicine residency program should be directed to the residency program office.